RAVE REVIEWS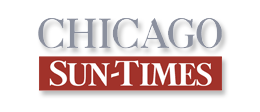 "The idea is to introduce people to the city'sunder-the-radar restaurants and markets - and help give Houston's diverse food scene the cred its chefs say is long overdue."
"The city's reputation as a culinary hotspot isgrowing, thanks, in part, to local celebrity chefs who are gainingnational exposure."
"One of Houston's most unforgettable dining experiences is so special and limited that it's almost impossible to book. But once you secure a spot on the Where the Chefs Eat culinary tour, get ready for the culinary ride of your life."
"It was fascinating to see these well-respected chefs and find out how diverse their interests and influences are. I think every city should do this."
"Top chefs and food critics in Houston are coming together to open up the city's intriguing and diverse food scene to both locals and visitors."
"Few [urban food tours] are as insightful or as focusedon hidden spots as Houston's chef-led excursions."
"The visitors bureau of Houston, Texas, has hit on agreat idea for food tours: round up the most passionate chefs in the city, ask them where they love to eat on their days off, and build an itinerary around that. Then invite the public. "