Whether for religious reasons or just a healthier approach to eating, many people are exploring kosher cuisine. There are a number of local restaurants recognized for their authentic fare and they're keeping alive culinary traditions important to the Jewish community.  Ranging from traditional to modern interpretations of classic favorites, these eateries are sure to have an option for the foodie in you.

For those not familiar with Jewish cuisine, "kosher" is a Yiddish word that means "suitable," "pure," and disease-free. Click here for more information about kosher establishments in Houston.

Sigmund, Sol, and Max Jucker came all the way from Poland after surviving the Nazi occupation to open Three Brothers Bakery here in 1949. Rising from humble beginnings, their bakeries have become iconic in Houston. There you can still find European style breads, pastries, cookies, and many other award-winning desserts.

 
This location opened in 2001 as a Kosher family-owned restaurant, and has expanded its menu in recent years to include a spectrum from pizza to Israeli favorites like babaganush and jachnun.
At Saba's Grill & Wok, Israeli cuisine meets Chinese fusion. Appetizers  include fried cauliflower, mini hamburger slider, chicken wings, meat tacos and more. The salad menu includes the Steak Salad, and the Chicken Shnitzel Salad, while the burger menu features an assortment of tasty options. There's also a vegetarian menu that includes specialties like Lo Mein and Tofu & Broccoli.
Green Vegetarian Cuisine focuses not only to high-quality vegetarian and Kosher options, but also dishes  for vegan and gluten-free diets. The restaurant also prides itself on striving for a small carbon footprint, with a bike rack, fair trade organic coffee, free range eggs, reused kitchen appliances, and an energy efficient thermal roof barrier.
Fans of Suzie's Mediterranean Grill from Susan Goldstein (now closed) won't want to pass up Genesis Steakhouse. Started by Goldstein's son, Jason Goldstein, Genesis was the first Kosher steakhouse in the Southeastern United States. This restaurant has separate themed dining rooms ideal for all functions, from business luncheons to engagement parties.

 
My Pita is the one of the few Glatt Kosher (higher standard than kosher) meat restaurants in Houston, and also functions as a full service kosher pareve (non-dairy) bakery. Their pita bread can be found in HEB, Belden's, and Central Market grocery stores, but the restaurant location itself serves fresh varieties.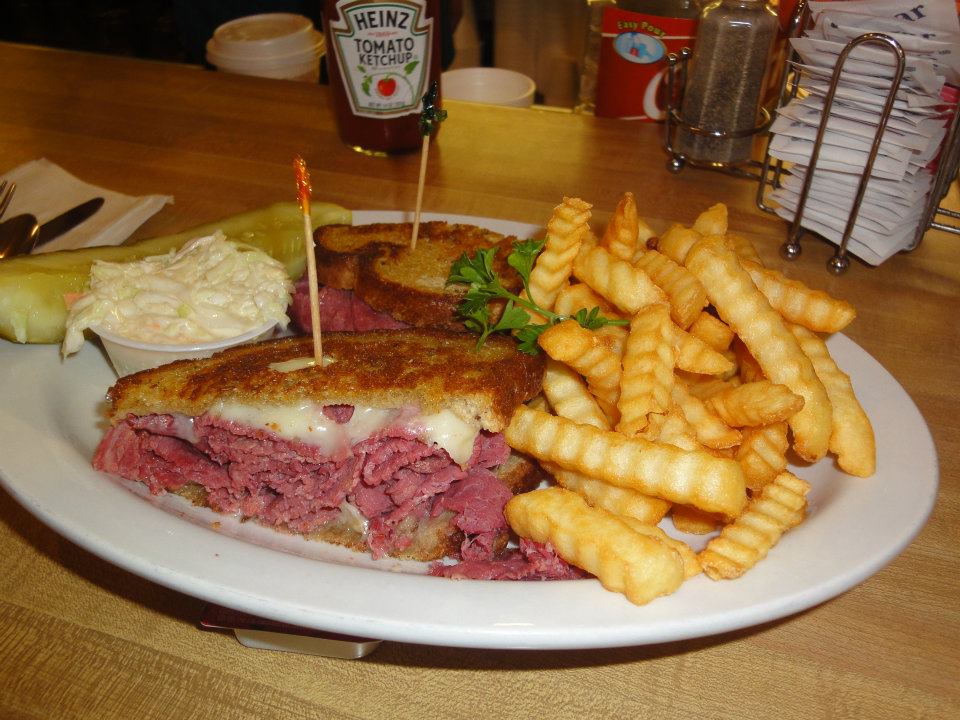 New York Bagels started in New York during the Post-War era of World War II. The family moved the shop to Houston in 1975, and have seen success ever since. Enjoy classic varieties like sesame or whole wheat, as well as some more unique flavors like sun-dried tomato and cranberry nut. They also have an extensive restaurant menu, featuring omelettes, sandwiches, burgers, as well as kosher hot dogs and knockwurst.
The menu at Laykie's Gourmet Café at the J is always changing. The restaurant inside the Evelyn Rubenstein JCC offer a wide culinary variety of meat, dairy and pareve items and will customize each menu specific to your special celebration. Great cuisine served by a highly trained staff mixed in with creative, trendy event ideas make Laykie's a fun culinary experience. Note the restaurant is open 9 am to 7 pm Monday through Thursday and 9 am to 2 pm on Fridays.