April is National Autism Awareness Month. It's a time to draw attention to the thousands of individuals facing an autism diagnosis each year, while increasing awareness and understanding.
This month also provides a platform to show autism acceptance, as the world celebrates the unique differences of individuals who are part of the autism community. Here are some thing to do to get involved or show support.  
Health Museum's Biorhythm
There's something about music that connects, inspires and soothes the soul. Luckily, people can experience this and more at the Health Museum's latest feature, Biorhythm. Through a series of unique interactive installations, individuals can use their own bodies to discover and understand how the mind and the body react to musical stimulation. There are also several workshops and lectures, including the Music Therapy Center of Houston's lecture on Music Therapy and Autism on April 12. Don't miss the chance to feel how music moves the body through an interactive bazaar of sonic experiences, experiments, performances and much more. Biorhythm runs through July 31.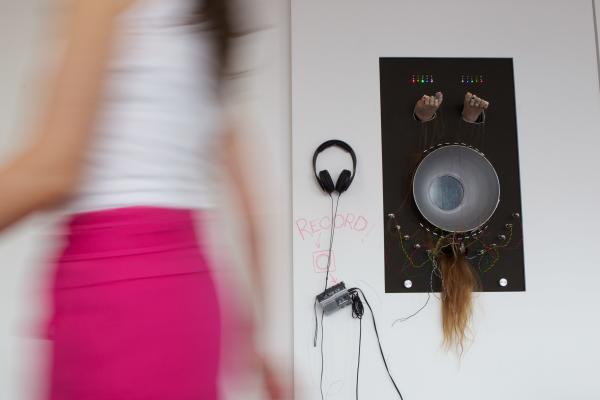 Autism Awareness Concert ft. PF & The Flyers
Hope for Three, a local nonprofit and autism advocacy group, will host a live music concert featuring local favorite band PF & The Flyers at Sugar Land Town Square. The eclectic and energetic group of seven musicians and vocalists will play a wide variety of top 40 rock and roll tunes from the 1960s and 1970s in support of autism awareness. The band will perform on April 20 at 7:30 p.m. Click here for more details. 
Houston Kid's Fun Run
Get your run on for a good cause! Join Autism Speaks for its 3rd Annual 8K & 1K Kid's Fun Run around Sugar Land Town Square on April 21. With half-mile and five-mile challenges, this outdoor activity is perfect for all. There's even a virtual runner option for those who can't make it, but still, want to support autism awareness on race day. Simply visit the site, register and get your packets the day before between 3:00 to 7:00 p.m. at Fleet Feet Sports on Greenbriar Drive. Then, meet up for the 7:00 a.m. race! 
Sensory Explorations: Art + Conversation 
The Museum of Fine Arts, Houston and Social Motion Skills will lead a sensory-friendly program on April 28 at 10:00 a.m. at the museum's Beck Building. Educators developed the program for young adults on the autism spectrum as well as for their caregivers to explore are through activity and conversation. They are invited to experience art in a sensory-friendly program led by MFAH educators and master educators from Social Motion Skills, a local nonprofit organization. Check out the MFAH's tips for visitors on the autism spectrum. For more information, click here.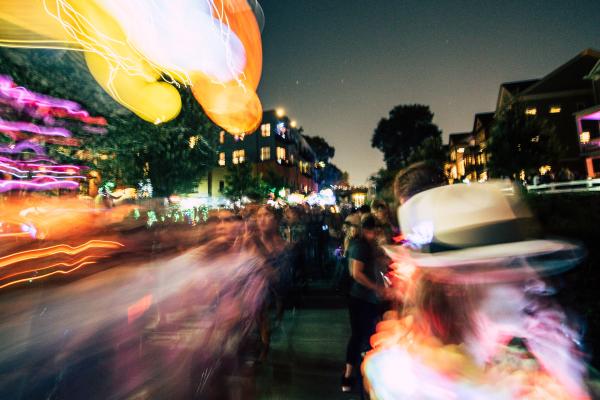 The Houston Zoo has a way of connecting the community with animals. It can also be a great environment for to experience nature's animals in a highly sensitized way. The weekend is a perfect time to check out the zoo's latest exhibits on birds, the African forest, sea lions and many more. The Houston Zoo also works to guide those families or individuals on the autism spectrum during their visit.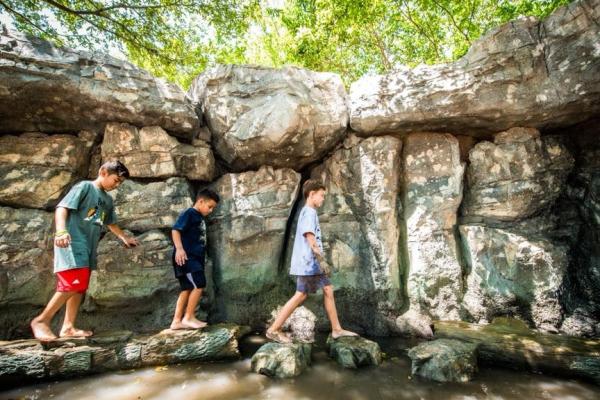 Supporting Those on the Autism Spectrum
If you're looking for other ways to get involved, there are several options. Groups like National Autism Society and World Autism Organisation, which will host its first US meeting in Houston in November 2018, are focused on increasing understanding of autism. You can also connect with local groups that provide activities and programs, such as Autism Speaks. Or, other organizations providing resources for kids, teens and adults on the autism spectrum include Hope for Three and Houston Kids Out and About, among many others. Also developing multiple educational events is Texas Children's Hospital Autism Center and Meyer Center for Developmental Pediatrics.