Not only is the official start of summer just days away, but also one of the most important days in U.S. History - Juneteenth.
Juneteenth - short for June 19 - officially marks the end of slavery in Texas. Did you know that Texas was the first state to consider Juneteenth a formal holiday?
It all began back in the 1860s after the Emancipation Proclamation was signed by former President Abraham Lincoln. Although signed, the Emancipation Proclamation didn't affect slaves in Texas unless they escaped. For more information about how Juneteenth originated in the Lone Star State, click here.
Ever wonder how Houston's Emancipation Park received its name? In 1872, Reverend Jack Yates, his church Antioch Baptist, and Trinity Methodist Episcopal Church gathered $1,000 to purchase ten acres of open land for what would be used for an annual Juneteenth celebration. As you know, the rest is history.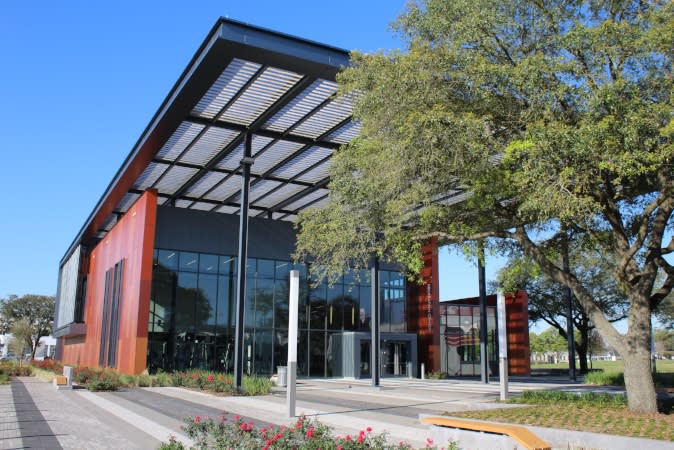 However you plan to celebrate, remember this a time to reflect and also a time to rejoice over the strides the nation has made. Below are ways you can commemorate the day right here in Houston. Be sure to check in with each establishment for their hours of operation.
148th Annual Juneteenth Celebration Virtual Experience- The virtual events will highlight and celebrate the rich history of African-Americans in the US, most notably the work of Houston historical figure and former slave, Revered Jack Yates in 1872.
Houston Museum of African American Culture - This unique museum promotes the vibrancy of African American culture and art forms. You can purchase local paintings, traditional garbs, and more. 
The African American Library at Gregory School - Previously the first Houston public school to serve African American students, this revitalized library promotes and celebrates Houston's rich African American history. 
Buffalo Soldiers National Museum - This museum is dedicated to exploring and displaying the stories and contributions of African Americans in the military via performing and visual arts, educational programming and exhibitions. 
Emancipation Park - During segregation this was the only city park that African Americans were able to use. Some of the park's amenities include a swimming pool, playground, walking trail, and tennis and basketball courts.
This Is It Soul Food - Previously located in Houston's Freedmen's Town, this restaurant offers a combination of savory traditional slave and southern entrees. Popular items to try are oxtails, candied yams, fried catfish, and cornbread. 
Kulture - If you like Houston's The Breakfast Klub, you'll LOVE Kulture! This restaurant not only offers spectacular views of downtown Houston, but it also puts a delicious spin on some of your favorite southern comfort foods. Dubbed an "urban komfort kitchen," you'll not only enjoy black eyed peas, chicken and waffles, and fried okra, but also signature cocktails at a reasonable price. 
The Turkey Leg Hut - This Third Ward restaurant has quickly risen to become a Houston staple and its tasty menu is sought after by celebrity figures, including Houston Texans Quarterback Deshaun Watson, Comedian Kevin Hart, and Houston Rapper Trae the Truth. These fall-off-the-bone turkey legs can be stuffed with dirty rice, Cajun crawfish macaroni and cheese, or glazed with a signature Hennessy glaze. Whatever your preference, make sure to also visit next door at the restaurant's Daiquiri Hut for a variety of premium libations.