Celebrate the great work Martin Luther King, Jr. did for the Civil Rights Movement with all the events happening in Houston on January 16, 2023. This incredible man has history in Houston, as it was here in 1960 during the Texas Southern University's students' protest of desegregated lunch counters that motivated his desire for civil rights. Join bustling Houstonians as we celebrate this important man in history.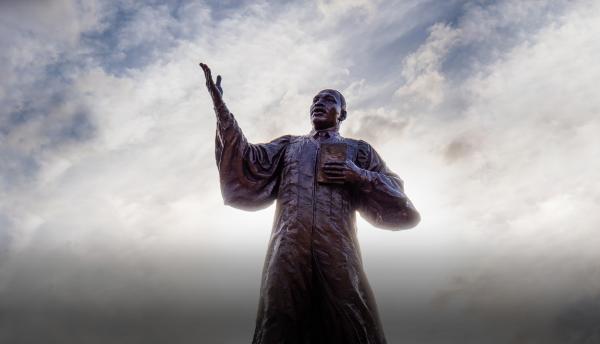 45th Annual MLK Parade and Festival Downtown
MONDAY, JANUARY 16 | 10 a.m.
900 BAGBY ST. 
Enjoy a parade in Downtown Houston featuring art, jams and plenty of performances. This free event also offer food, family-friendly things-to-do and face painting. Don't miss James Fortune's and Zacardi Cortez's live gospel concert at City Hall.

29th Annual MLK Day Parade–Midtown
MONDAY, JANUARY 16 | 10:00 a.m..
SAN JACINTO STREET & ELGIN 
The Midtown parade can be enjoyed in person or on CW 39-Houston and is showcasing 200 different groups from across the United States. Including a special appearance by Houston's Trae Tha Truth, this "Drums Majors For the Dream" parade is one you won't want to miss.
Rothko Chapel 2023 Martin Luther King Installation
MONDAY, JANUARY 16 | 11 a.m., 1 p.m., 3 p.m., 5 p.m.
3900 YUPON ST. | FREE
The Rothko Chapel is offering a free event to hear the audio installations of Martin Luther King, Jr.'s powerful speeches. 
MLK Jr. Dream Catcher Bike Ride
SATURDAY, JANUARY 14 | 8:00 a.m. 
500 CLAY ST. 
This 20-mile bike ride gives riders the opportunity to see the stops Dr. King made during his final trip to Houston. 
27th Annual Martin Luther King Jr. Day Celebration at the Children's Museum
SATURDAY, JANUARY 14 | 10:00 a.m. - 6 p.m. 
1500 BINZ ST.
For just $5, the Children's Museum is offering activities for children to learn about Martin Luther King, Jr. and hear his "I Have a Dream" speech through a reenactment. Art project activities, a violin performance and the Wheeler Avenue Baptist Church Praise Dancers will also be there to make the day a special one.
MLK Day Special at The Warwick
In honor of Martin Luther King Jr. Day, The Warwick will be offering their 'two for two special' during lunch — two courses for $20.