Executive Chef, Tony's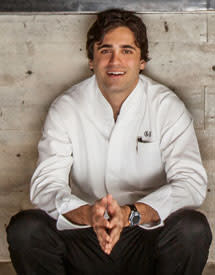 In 2010, Houston native Grant Gordon took over as executive chef of Tony's at the age of 24-parlaying his experience and skills into the top job at one of the city's most venerated restaurants and earning him a position on Forbes' 30 under 30 list.
Gordon graduated from the Culinary Institute of America in Hyde Park, New York and proceeded to hone his skills at restaurants in New York, Napa Valley and Austin before returning to his hometown. Clearly a quick study, the chef laid the groundwork for his own experimentation with the classics. A James Beard Award nominee, Gordon's menu pays homage to what made Tony's famous while pushing the envelope on new dishes.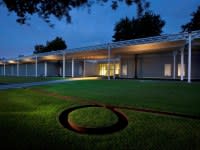 Birthplace...Houston, Methodist Hospital
Journey back to Houston...I went to culinary school in New York at the Culinary Institute of America. I lived in Austin for a year and a half and New York for over a year, then Northern California in the Wine Country for almost two years. I moved back to Houston in 2009.
Houston in one word...Underrated. 
Favorite type of cuisine...Any ethnic food, really, particularly Indian and Chinese.
Inspiration for my menu...Whether I'm opening up a book or picking Mr. Vallone's brain, I'm inspired by the will to learn--about food, techniques or anything relating to the craft.
A Houston must-see...The Menil is pretty hard to beat.
Favorite place to shop for ingredients...I go to Central Market a lot.
Favorite local ingredient...Texas game. 
Houston's hidden gem...Dromgoole's, the stationary store in Rice Village. They have great customer service, and the owner is awesome.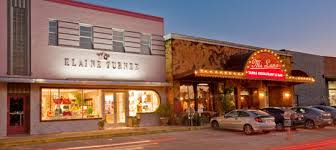 Favorite part of town...Rice Village is pretty cool. Some great places to eat.
If I was not a chef, I'd...be a professional Muay Thai kickboxer.
Local inspiration...My dad.
Favorite off-the-beaten-path restaurant...I really enjoy Mala Sichuan Bistro in Chinatown.
Why Houston?...This is where I'm from. I love this city. Plus, this is where my family and friends are.
Houston culinary scene in one world...Evolving. 
Explaining Houston to outsiders...It's got something for everybody.
Always in my refrigerator at home...Can of whipped cream.
Favorite cocktail...Dry Bombay Sapphire Martini with two olives, Caol Ila Scotch on the rocks