We all dread it. The weekly trip to the grocery store playing bumper carts with other irritated shoppers under stale lights. Gone are the days of open air markets, face-to-face interactions with farmers and vendors, and the feeling that a trip to buy food was not a chore, but an opportunity to embrace the community we live in. 
Well Houston, brace yourself for a treat. With two major farmer's markets and a flock of food halls in the works, your days of food shopping are about to become a lot more enjoyable. 
For those looking to get their goods directly from the producer, there are a growing number of farmers markets making Houston home, adding to a number of neighborhood pop-up mobile markets already in town. From fresh produce to prepared foods, here are the two newest developments setting up permanent shop in Houston.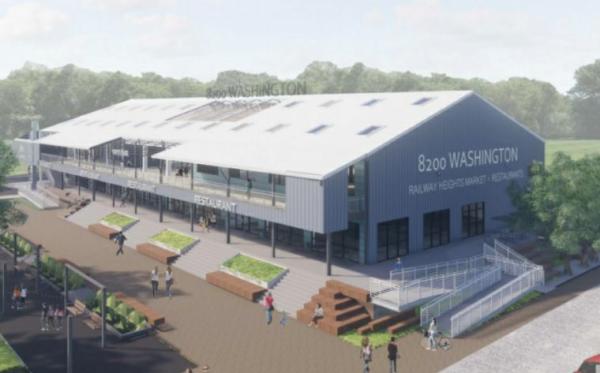 Railway Heights 
8200 WASHINGTON AVE. (Opening 2019)
Similar to Reading Terminal Market in Philadelphia and Chelsea Market in New York City, the 3.6-acre Railway Heights Market will be located near the western edge of the 610 Loop. Silent Theatre Group, the restauranteurs behind Bravery Cheff Hall and Conservatory, are leading the charge on this venture. The 22,860 square foot space will house a grocery store, beer garden, container farm and farmer's market with at least 25 food vendors.
Developing over the next three years, the beloved Houston Farmer's Market will transform into an 18-acre destination for locals and visitors. Bringing together food purveyors and unique retail vendors, the space will continue to serve as a community hub with programming and events. To help achieve this goal, James Beard Award-winning chef Chris Shepherd and his business partner Kevin Floyd have been tapped to serve as food and beverage consultants for the project.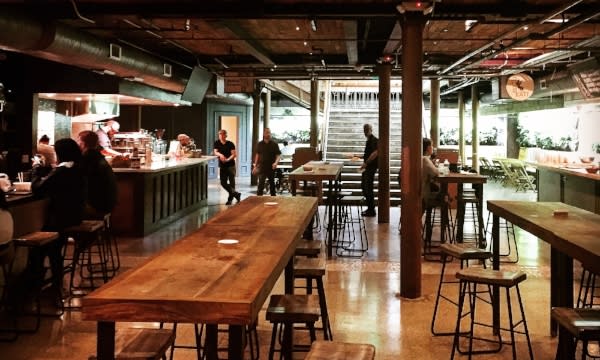 There will soon be no shortage of food halls in Houston's downtown. Like a fancier mall food court, these palatial gathering spaces promise visitors a diverse taste of Houston's foodie scene. While you can already stop by Conservatory, Houston's first food hall, check out this list of major players coming soon to the neighborhood.
The Conservatory was the first underground beer garden and food hall to open in 2016. Located next to Prohibition, it offers a unique, underground experience that isn't your typical "tunnels take-out". With a rotating roster of vendors you can eat a different, quality cuisine every day of the week. Then just when you think you've had it with the same old thing, they switch it up with new food. Many of the vendors were borne out of the food truck scene, so it still maintains that edgy coolness; just inside where it is literally cooler. If you're thirsty you can enjoy one of the 60 craft beers on tap or a wine and cheese plate from Noble Rot Wine Bar.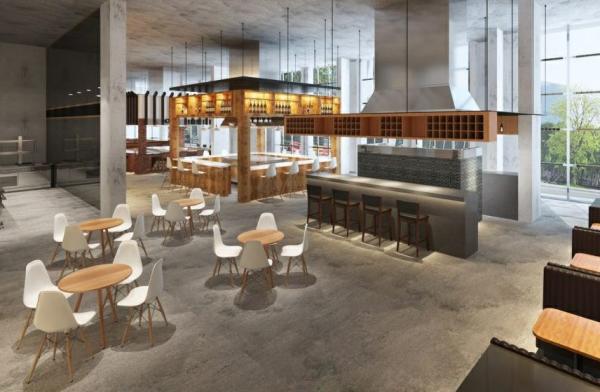 Bravery Chef Hall
409 Travis (Opening December 2018)
Bravery claims to be the next generation of the food hall. An evolution, if you will. They promise to provide chef driven concepts with the structure and environment to experiment. Located at 409 Travis under the new luxury Aris Apartments, this concept will round out the block which is already home to El Big Bad and Frank's Pizza. So grab some barbecue from Cherry Block Craft Butcher, pasta from BOH Pasta, or latin seafood from Nuna and hop across the street to Market Square Park and enjoy. 
Finn Hall
712 S. Main (Opening Fall 2018)
The heart of the heart of the city is undeniably at the intersection of Main and Rusk. This is the new home for Finn Hall in the iconic art deco, JPMorgan Chase building. The concept will be one of the largest, offering 10 independently operated eating establishments and two bars. Visitors from the new-ish JW Marriott and the under construction AC Hotel will have plenty of options just across the street. This concept will have a little something for everyone and give Houstonians that bustling city feel that can only be offered authentically in downtown.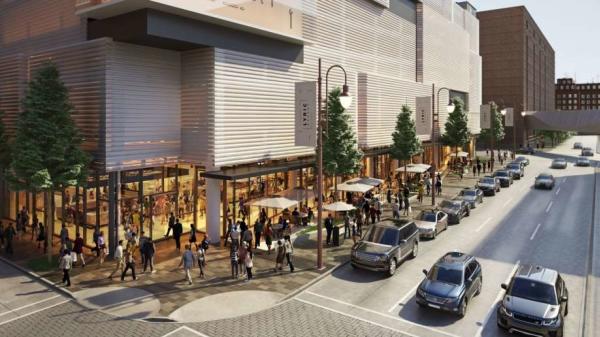 Lyric Market
411 SMITH (Opening Fall 2018)
The biggest and brightest (literally) of these four offerings is without a doubt Lyric Market. For visitors who come to the theatre district, they need only look up Smith St. to see the vibrant light show playing on the exterior walls of this concept, which is described as food hall-meets international market place. Although details are being worked out, programming will include weekday and weekend farmers markets, community events and butler service for takeaway. There also promises to be a glass-enclosed (read AC) private terrace with full-service bar and seating for up to 400.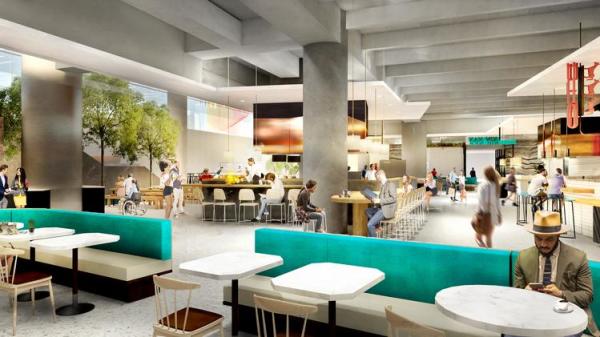 UNDERSTORY
800 CAPITOL ST. (Opening 2019)
The 35,000-square-foot project inside Capitol Tower's two-story atrium will house a full-service restaurant, seven chef-driven market concepts and a cocktail bar. The hall will connect to Houston's famous 7-mile underground tunnel system, with five points of access as well as street access via the "Great Steps", a 30-foot-wide staircase. The interior design plans are just as grand. Murals will don the walls, while white marble, natural wood and copper finishings complete the look.