Partner, MKG Art Management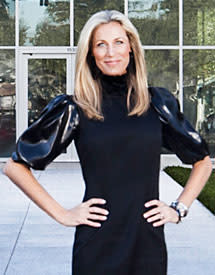 It was marriage that brought Janet Hobby to Houston. Here the Fort Worth-native and University of Texas graduate quickly fell in love with a city that embraced her. Entrepreneurial minded, she launched the video fashion website Virtual Runway and sold it to a Los Angeles company in 2003. 

Hobby and her husband began collecting art early in their marriage and that prompted her to focus on the arts in her nonprofit work with organizations such as the Menil and theHobby Center. In 2008 she joined MKG Art Management as a partner to assist clients with their own collections, solidifying her position as a tastemaker in Houston's art scene.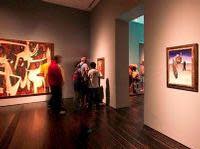 Born...Fort Worth. 

My first impression of Houston...It was a lot larger than anything I was used to growing up in Fort Worth. But there was so much family history here that it was an easy transition for me. 

Early experience with art...I was an art history minor at the University of Texas, so I had some experience with art. I began collecting prints and various pieces when my husband and I were first married and then we received some art from his grandmother. That started our collecting side and I began to become more involved in the art scene.

A Houston hidden gem...You know, I'm kind of crazy about the Big Bubble [on the Preston Bridge over Buffalo Bayou Downtown]. Any of the projects that Dan Havel and Dean Ruck do within neighborhoods are great. It's the little surprises like that, the quirky things, that make Houston so interesting. 

How Houston's art scene is changing...It sure feels like it's so much more vibrant today than when I first got here. Between the new art fairs and the art market itself. I think the number of clients coming to us now and the number of individual collectors overall has grown. 

When I'm not working...I love to run Memorial Park.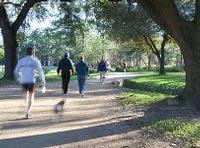 How Houston's art scene stacks up to that of other cities...I think it competes in a substantial way. Knowing on the visual side how much our collecting base supports our regional artists and our Houston artists, that's unique. When I talk to friends in North Texas, that's a frustration. Their organic core of artists doesn't do as well because so many of the area collectors want to go to LA or New York and beyond. Houston really does support its own.
Where I go to experience art...The Menil campus is my oasis. 

Where I take visitors to Houston...I love to take people to the Quaker Meeting House, now the Live Oak Friends Meeting, designed by James Turrell. I love Jennifer Bartlett's stained-glass door at St. Stephens Episcopal. And, of course, the Menil.