October is full of fun for all with fun runs and spooky soirées throughout the month. Whether you're looking to spend more time outside as the weather cools or you need an excuse to dress up in costume, Houston has you covered.

October means a full month of Texas Renaissance Festival, recurring weekly on Saturday and Sunday. This iconic festival brings out the fun and the funny in celebrating the Middle Ages. From mead and meat to damsels and dragon slayers, this festival is one of October's events that should not be missed. Themed weekends during October include 1001 Dreams, Barbarian Invasion, Pirate Invasion, and even an All Hallows Eve celebration. With plenty of stages and venues to choose from, entertainment abounds. Whether you're looking for live music, funny acts or even the occasional ventriloquist, RenFest has it.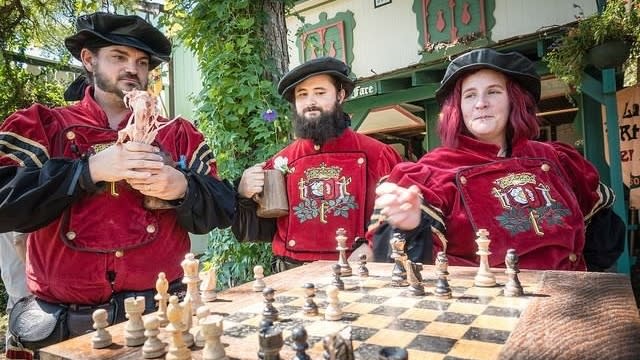 Houston loves a good margarita, so much so that there's an entire festival dedicated to the Tex-Mex favorite. On Oct. 6 head down to Water Works Park at Buffalo Bayou for a refreshing margarita or two. Flavors include green apple, peach mango, chocolate, pumpkin spice, raspberry, jalapeno, and even grape. The event will include a "best margarita contest," live music, salsa dancing and, of course, lots of food and drink! Tickets start at $15 dollars and proceeds will benefit the Twi-Light Twelve Foundation scholarship fund.

Who doesn't love the Blue Angels? It's hard to find anything more impressive than an air show with the US Navy's fleet of agile aircraft, so be sure to mark your calendar for Wings Over Houston Airshow Oct. 20-21, starting at 10 a.m. The show will take place at Ellington Airport and includes five hours of aerial shows featuring military and civilian pilots. Further, there will be nearly 100 parked aircraft for the public to view. Tickets start at $30 for general admission and can be purchased before the event.
invalid widget [plugins_collections_template_custom_header_slide_market] [custom_header_slide_market]
Ready to get into the Halloween spirit? Zoo Boo at the Houston Zoo begins on Friday, Oct. 12 and repeats each Friday, Saturday, and Sunday through Oct. 28. Come dressed in your spookiest or sweetest costumes and enjoy activities like the Whataburger Pumpkin Patch, the Monster Mural, a Not-So-Creepy Creature Maze and candy for all of the trick-or-treaters, so bring your buckets! On Saturdays and Sundays only, visitors can say hello to the zoo's living pumpkin family, dance to some monster music, participate in the costume parade and learn some spooky dance moves with the Aldine Dance Company. Zoo Boo is included in your paid zoo admission and free for Houston Zoo members.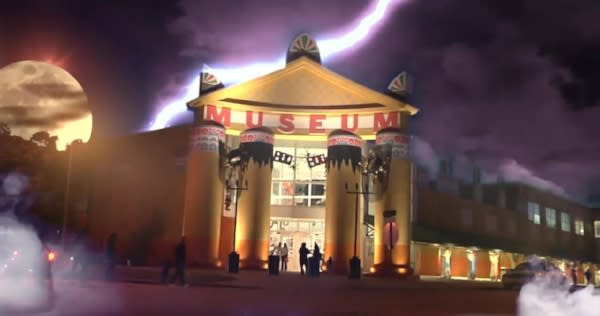 The LEGO® craze is all too real. Adults and kids alike are excited for Brick Fest Live LEGO® Fan Experience at One NRG Park on Oct. 20 – 21. Attractions are seemingly endless with The Glow Zone, full of elaborate LEGO® creations, a derby to race your custom-built LEGO® car, life-sized LEGO® builds, a mini-golf course, LEGO® trivia competition and more! Brick Fest boasts the ultimate LEGO® fan experience, so this event should not be missed by enthusiast and novices alike. 

For anyone wanting to celebrate Halloween a little early, take part in the Washington Dead Block Party on Oct. 28 into the early hours of Oct. 29. This event will be the first Halloween pub crawl from the same group who brought you events like The Green Mile on St. Patrick's Day and the Cinco de Mile crawl on Cinco de Mayo. Bars include the Concrete Cowboy and Clutch Bar and Restaurant, the production group expects more venues to join in the coming weeks. Wear your best costumes or simply dress to impress. Tickets are $10 for early birds, $15 for general admission and will be up to $20 at the door. 

Maybe you don't feel like taking your kids trick-or-treating this Halloween. That's okay! Head to the Children's Museum of Houston Halloween Monster Mash Bash. The event will take place throughout the museum from 3 p.m. to 8 p.m., with the last entry time at 7:30 p.m. Princesses, pirates, mermaids, and monsters will have the chance to partake in a mummy-wrapping contest, dance to a DJ during the Monster Mashup, followed by a Thriller Dance party and then trick-or-treat throughout the museum. Lots of Halloween fun to be had in an educational and exciting setting!