Chef/Owner, The Pass and Provisions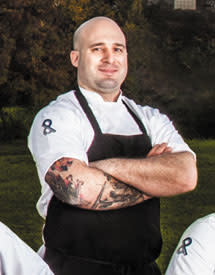 Real estate fate brought Chef Seth Siegel-Gardner back to his hometown of Houston. After manning the stoves at NYC's Aquavit, Alto and Maze, as well as H-Town's Laidback Manor and Chicago's C-House, a vacant restaurant opportunity in Houston's Montrose neighborhood prompted the talented chef to pack up in summer 2010 and make his way back to the Lone Star state. 

Together with longtime friend Chef Terrence Gallivan and West Coast-trained Chef Justin Yu, the trio launched the Just 8 Project-a one-month, boundary-pushing culinary venture that was well-received and sold out nightly. Shortly thereafter, Siegel-Gardner signed on as consulting chef at Kata Robata, before launching the Pilot Light Restaurant Group with Chef Gallivan. The two opened dual-concept restaurant The Pass and Provisions in September 2012.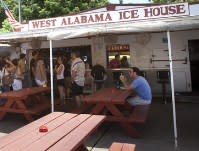 Birthplace...Right here in Houston. 

Why I became a chef...Everybody always tells the romantic story about cooking with grandma. For me it was more like if I didn't want to go to school, I had to help my mom in the kitchen with her catering business. So that's what I did. It was the only thing I ever felt like I was good at. 

Favorite type of cuisine...Probably Asian because it's so diverse.

Houston is...burgeoning. 

A Houston must-see...The Astrodome. It's such a landmark and for a long time it was what people recognized about Houston. 

One thing in Houston I haven't experienced yet, but would like to...I've never been to the Renaissance Festival. My wife is into it, so maybe we should check it out.

Favorite place to shop for ingredients...We like supporting our friends in the local markets and farms like Revival Meats.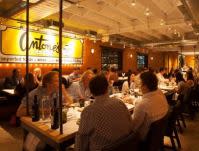 Houston's hidden gem...Probably West Alabama Ice House. I started going there in high school, like a lot of locals I think. It's the perfect mix of what Houston is for me. It became Terrence and my office when we were setting up Pass & Provisions. It's one of those places that just doesn't change. They're very happy doing what they do.

Favorite part of town...Montrose. It's where I grew up. It's home and it's where we created our restaurant. There are a lot of really cool neighborhoods that we considered but Montrose was top of the list. 

Local inspiration...It's Chris Shepherd. What he's done with his business and the way he treats his employees-that inspires us. You know, all of our restaurants are like families and getting our restaurants together is like gathering the extended family.

Why I'm doing this in Houston...It's home. But also the market here is amazing and the people are amazing. Houstonians are loyal diners.

How Houston's culinary scene stacks up to the rest of the country...We'v e got a lot of work to do but we're doing really great things. There's this "what's good for one of us is good for all of us" attitude which is great to see.

If I weren't a chef, I'd...get into architecture. It's an interesting discipline involved in that.