Houston has been heralded as "America's next great food city" (Washington Post) and the cultural and culinary capital of the South. But the city's diverse culinary scene was built on the back of a rich history of family-owned restaurants still in existence today.

Three Brothers Bakery - 1949
The Jucker family has been baking for nearly 200 years. It was in Chrzanow, Poland where brothers Sigmund, Sol, and Max learned the family baking business. But as WWII broke out in Poland in 1941, the Jucker family was sent to a Nazi concentration camp. Miraculously, the family survived and started a new life in Houston. In May 1949, Three Brothers Bakery opened just outside downtown on Holman Street.
Over time, and after a few relocations, the bakery developed a loyal following of Houstonians and visitors alike. Savory selections like their signature rye bread, challah, biales, bagels, gingerbread, danishes, cheese pockets, onion boards, and Kaiser rolls are all baked using the original Eastern European recipe. Three Brothers has also become quite the cakemaker over the years. The bakery specializes in epic cake designs and delicious pastry creations. The bakery has won numerous awards over the years from publications like Country Living, The Daily Meal, the knot, and Food Network.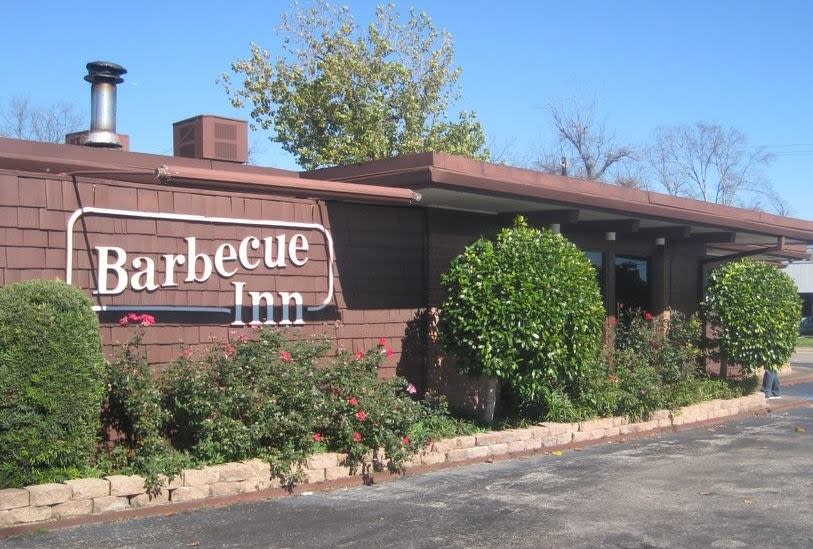 Barbecue Inn was founded in 1946 by Louis and Nell Skrehot in Northwest Houston. Originally it was solely a barbecue pit, but the restaurant expanded its menu to include a wide variety of southern comfort food. In fact, Barbecue Inn is most famous for it's crispy golden-fried chicken and country-gravy fried steak.
The menu and restaurant appearance hasn't changed much since those early days but it's devoted following has! Be sure to get to the restaurant early to avoid the lines and a long wait. It's closed for business on Sundays and Mondays, so plan accordingly. The restaurant has been featured in Southern Living and Travel + Leisure as one of America's best fried chicken dishes.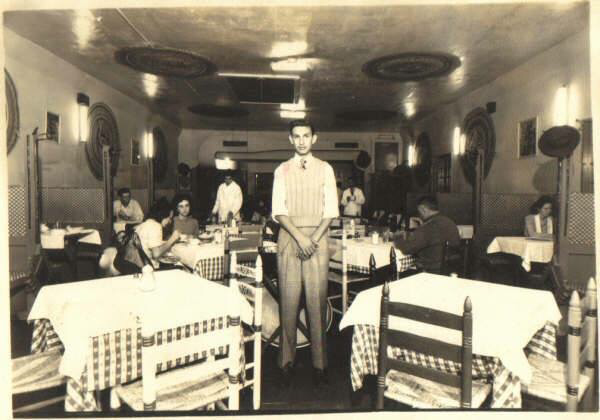 Molina's Cantina - 1941
Raul and Mary Molina brought their culinary expertise from Laredo, Mexico to Houston in the 1920s and opened the Old Monterrey in 1941, a precursor to Molina's Cantina. At the time, it was one of only 5 Mexican restaurants in Houston. The family business has since spent seven decades serving up some of the best Tex-Mex in town. The Molina family is considered one of the pioneers of Houston's unique take on the Tex-Mex tradition.
Molina's offers a variety of popular southwestern dishes at affordable prices. The location is the perfect place to start or end an evening out on the town. Don't miss the Buenos Tiempos Platter, a 4-person sampling of flautas, quesadillas, nachos, guacamole and chili con queso. Their Enchiladas de Tejas (cheese enchiladas with chili con carne) was named one of the greatest "guy" foods in America by Men's Health magazine (2010). Finish the meal off with a delicious selection of sweet desserts. From traditional flan to decadent homemade tres leches cake, you can't go wrong.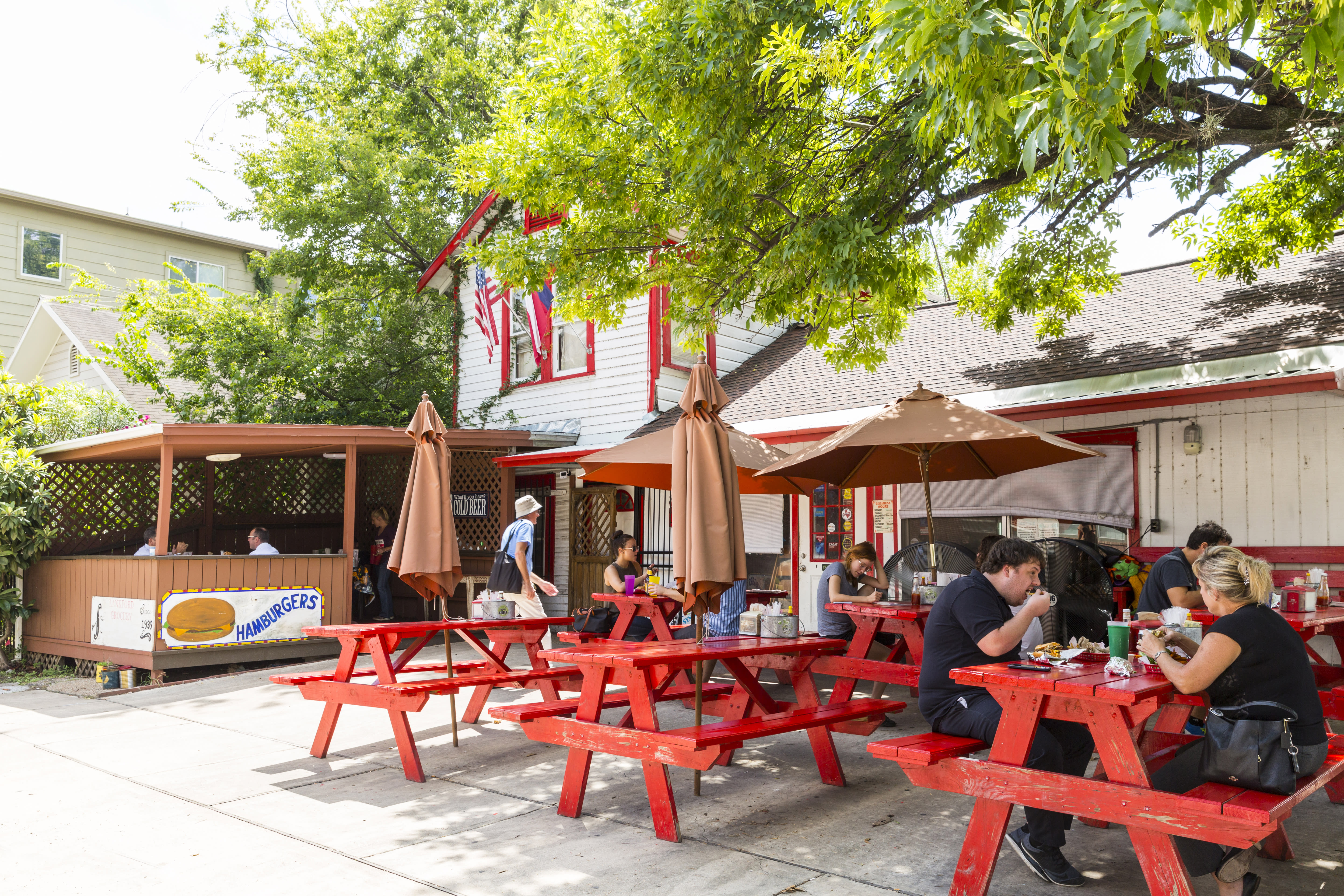 Lankford Grocery & Market opened as a grocery store in Houston's historic fourth ward by Nona and Aubrey Lankford. The grocery store eventually added a menu of deli sandwiches that quickly made the location a hotspot for the lunch crowd. It wasn't until the 1970s that Lankford added its most famous menu items, delicious all-beef burgers. Widely regarded as one of the best burgers in the city, Lankford offers signature creations like the Red, White and Blue burger and Grim burger, acclaimed for being loaded with jalapenos, bacon, a fried egg and macaroni and cheese.
The classic diner features old fashioned booths and '40s-style decor along with an expansive outdoor patio full of picnic tables. Lankford is extremely popular so plan accordingly and be prepared to wait in line for some of the best burgers in town. The restaurant has been featured on The Food Network's Diners, Drive-Ins and Dives and Gourmet magazine's list of 20 Burgers to Eat Before It's Too Late.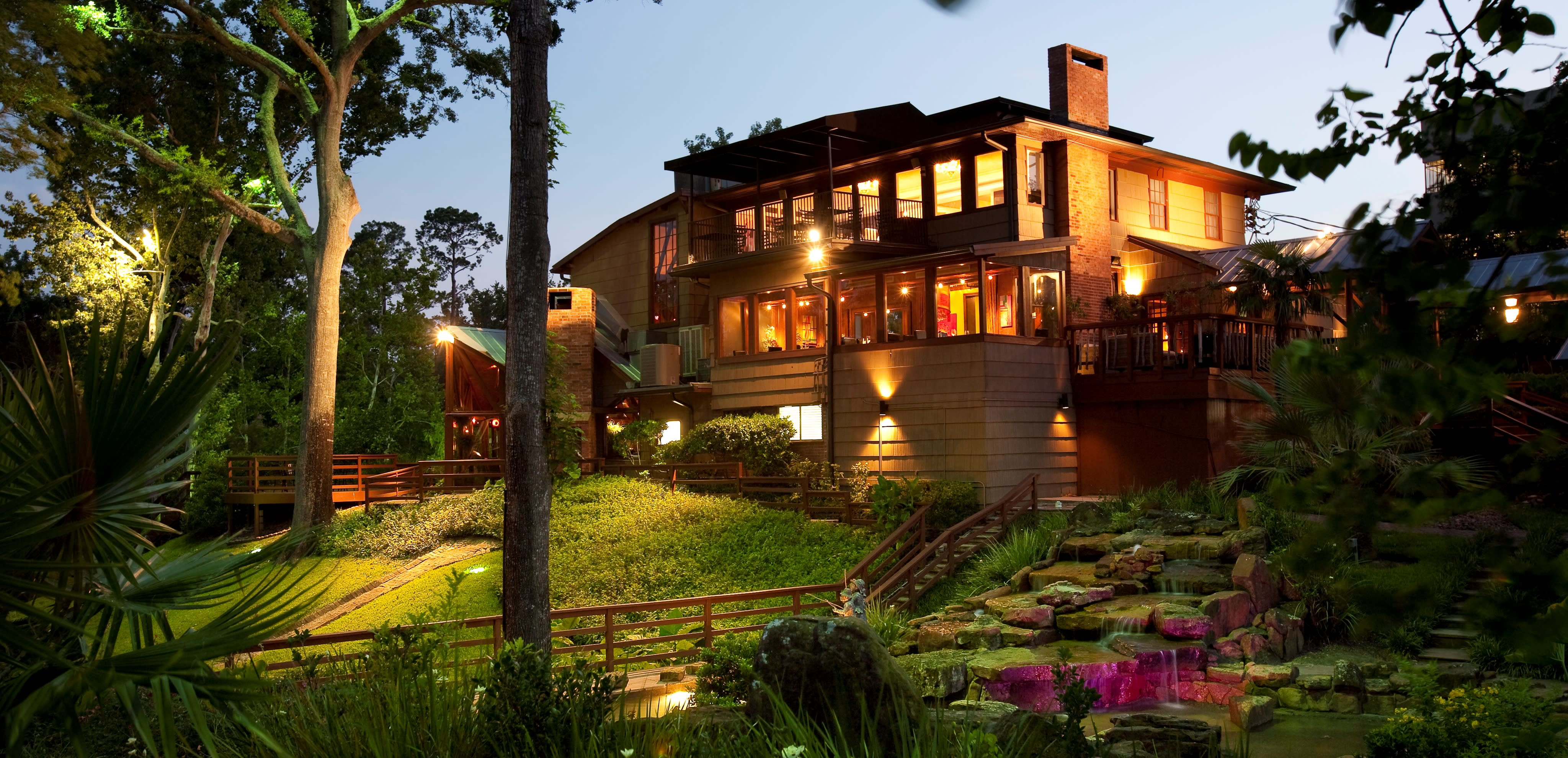 Herman and Lorene Brenners opened Brenner's Cafe in 1936 after working for years as a waiter at the historic Rice Hotel. An immigrant from Germany, Herman Brenner worked hard to save up the $30 it would cost to buy the land and begin construction on his dream restaurant just outside of downtown. Brenner's continued operating as a cafe until the 1950s when prime beef filets were added to the menu for $3.50 each. The cafe soon became a hugely popular steakhouse specializing in exceptional steaks, chicken, and seafood. The restaurant has still kept it's 1950s flair over the years and includes a beautiful back garden reminiscent of Herman's hometown in Germany.
Brenner's offers classic steakhouse menu items like wedge salads, shrimp cocktails, and French onion soup. The menu also includes German favorites like homemade apple strudel, wiener schnitzel a la Holstein, and potato pancakes. Of course all meats are expertly prepared by an acclaimed team of chefs. In 2003 Houston restaurateur Tilman Fertitta acquired the steakhouse with a vision of renovating the property while still keeping its classic style. Diners can now appreciate beautiful views of the fountains, waterfalls, and landscape of the signature gardens.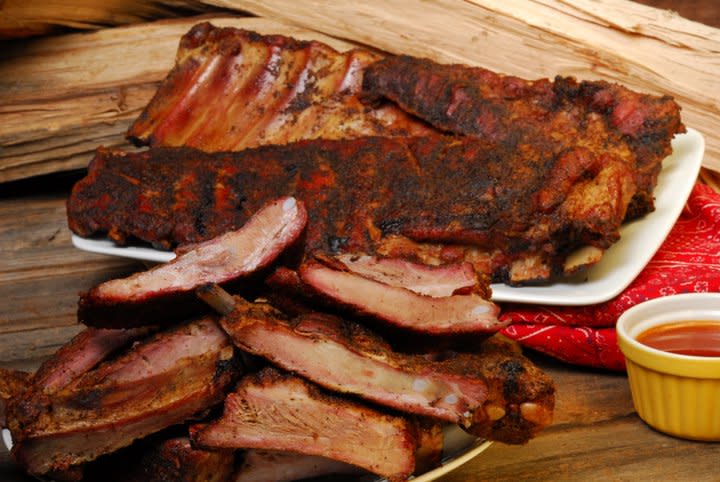 Pizzitola's BBQ - 1934
Texas pit master legend John Davis and his wife Leila created the recipe used in Pizzitola's signature barbecue. The Davis' ran their own neighborhood barbecue for years and the Pizzitola family has continued the tradition to this day. The kitchen staff boasts over 100 years of pitmaster experience and serves up some of the best brisket, pork and beef ribs, and smoked chicken in the city. The open-pit direct heat cooking method has kept Houstonians and visitors coming back loyally for over 70 years.
Finish off with Mama Pizzitola's signature line of homemade desserts. From her classic banana pudding to pineapple coconut cake and chocolate fudge cake with pecan icing, you'll leave full and happy.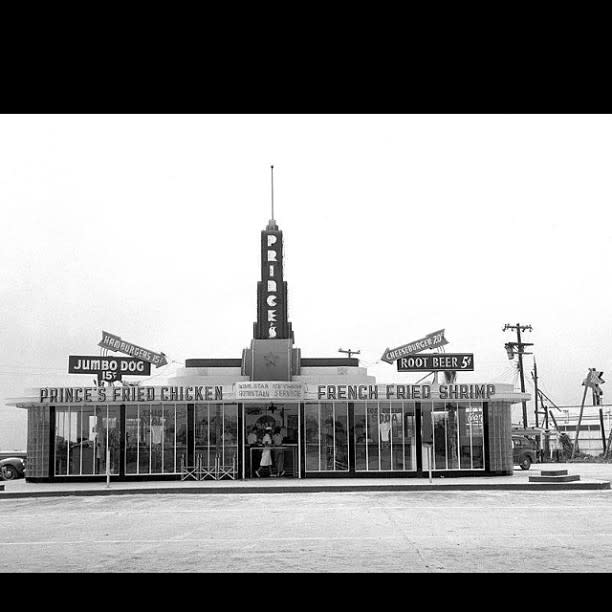 Doug Prince discovered his first hamburger the State Fair of Texas in the early 1920s. He was so impressed with the dish that he decided to make it his career perfecting and selling them. Prince's Hamburgers started as a small one man operation in Dallas. After a trip to Houston in 1932, Prince decided it was there that he would build his hamburger restaurant empire. He prided himself on making everything from scratch. From the burgers to freshly made Root Beer, the homemade traditions still carry on to this day. Prince even developed the round hamburger bun along with Fairmade Baking Company.
Prince's went on to become a Houston classic. His recipes for everything from fried shrimp to homemade shakes won him awards and critical acclaim. The restaurant was even featured in Life Magazine. Prince's still operates in various locations around town but primarily acts as a concession company at NRG Park, Rice Football Stadium, Reckling Park, Robertson Stadium, The Houston Livestock Show and Rodeo and The Sam Houston Race Track.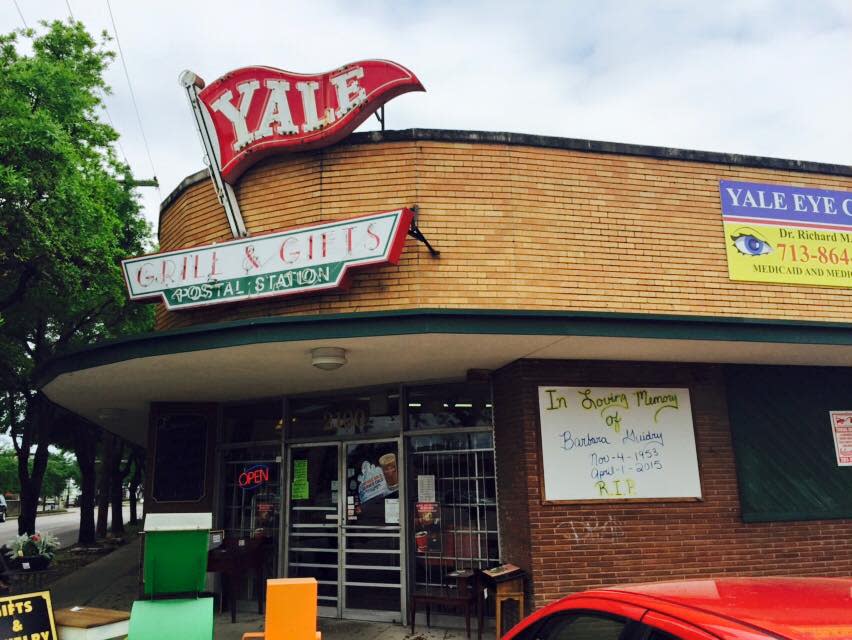 Originally a pharmacy in the historic Heights neighborhood, Yale Street Grill is the oldest restaurant north of downtown. Abel and Mildred Dupuis, both pharmacists, founded the business in 1923. Early on they installed a soda fountain and began selling sandwiches and breakfast for those who came to pick up their prescriptions. Over time, the shop added a post office and gift shop. When Yale Street Grill was acquired in recent years, it became a full service restaurants and soda shop. Stop by for great homestyle hamburgers, turkey burgers, onion rings, and milkshakes.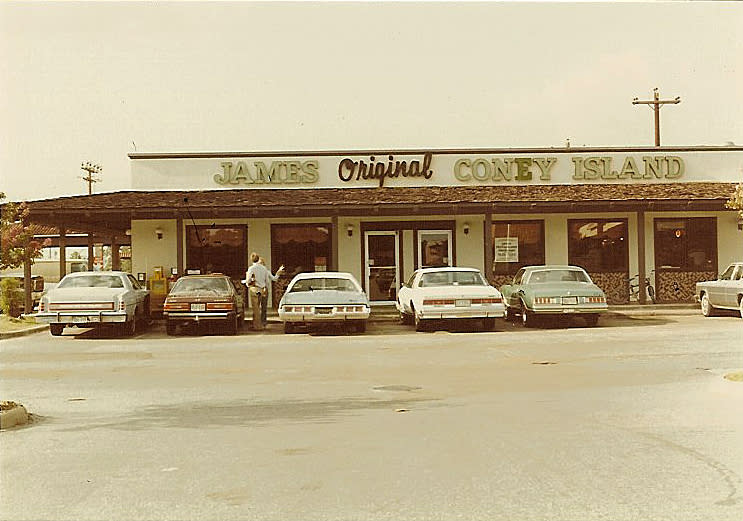 Grilled franks are the top dogs at this casual spot for a quick lunch or affordable dinner.
Founded in 1923, this locally owned and operated fast-food chain serves up hot dogs and other quick-serve favorites. Customers can choose to drive through, take out or dine in. The restaurant is best known for its Coney Island hot dog: a grilled all-beef wiener, chili, mustard, onions on a fresh-baked bun. Other favorites include chili pie with Fritos, cheeseburgers, cheese fries, Italian sausage sandwiches and tater tots. For dessert, choose from apple pie, brownies, milk shakes and cheesecakes.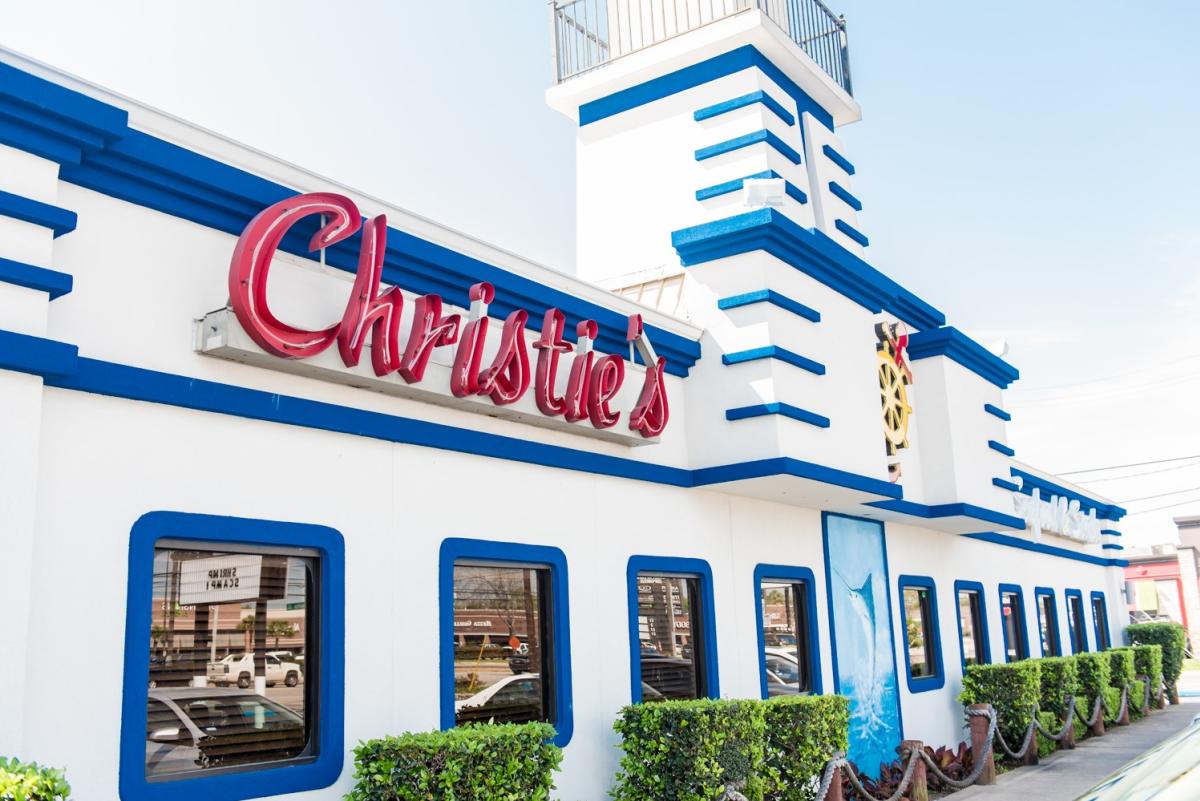 Christie's Seafood & Steak is the greater Houston area's oldest restaurant. The family-owned steakhouse has been around for 100 years serving gulf coast seafood and Texas-sized steaks. Christie's started as a small food and drink stand along the Galveston coastline. The family then moved the establishment into what is now the Texas Medical Center just outside downtown Houston in 1934. The restaurant quickly became a local favorite, selling 10,000 fish sandwiches per week. The restaurant made another move in 1979 to the popular Westheimer restaurant row.
After three generations, the Christie family still uses all the same recipes and hand make all the soups, salad dressings, and sauces daily. Christie's takes great pride in using locally sourced ingredients and produce. You won't likely find a fresher piece of meat or seafood in Houston.