Houston Livestock Show and Rodeo™
March 3 - 22, 2020 
Rodeo time has been a tradition in Houston since 1932, and the three-week extravaganza at NRG Park continues to consume the city every spring. The kickoff for the Houston Livestock Show and Rodeo™ is the Rodeo Parade, after trail riders ride into town and set up camp in Memorial Park.  All 20 championship rodeo competitions are concluded with entertainment by music superstars. 

Hermann Park Conservancy's 7th Annual Kite Festival 
March 29, 2020
During Hermann Park Conservancy's 7th Annual Kite Festival, Houstonians from every part of the city converge on Miller Hill to fly kites of all shapes and colors. This FREE festival will offer entertainment from local performers and cultural and community organizations, interactive activities and crafts, kite flying, face painting, food trucks, roaming characters, and much more!

Bayou City Art Festival
March 27-29, 2020
The Bayou City Art Festival at Memorial Park kicks off spring as Houston's premier outdoor fine arts event. More than 300 national artists working in 19 artistic media are juried and invited to show and sell their original art at this event.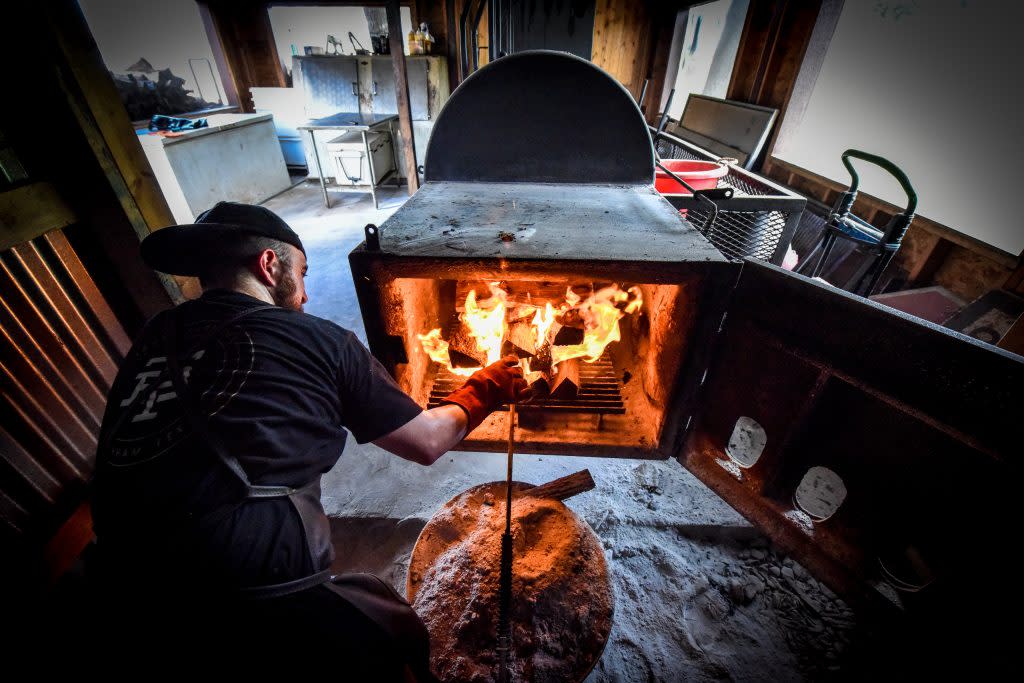 8th Annual Houston Barbecue Festival
April 5, 2020
The annual barbecue event brings barbecue joint favorites together and welcomes new additions to the Houston Barbecue scene for a full day of barbecue-focused fun. 

33rd Annual Houston Art Car Parade Weekend
April 16-19, 2020
More than 250,000 spectators line downtown's streets to view this parade, which showcases Houston's most outlandish folk art creations on wheels. The Fruit Mobile, a 1967 Ford station wagon, started the craze in 1986. Truly a sight to see, the parade is produced by the Orange Show Center for Visionary Art.
Japan Festival 2020
May 2-3, 2020
This annual event in Hermann Park's beautiful Japanese Garden draws more than 20,000 people. The Japan Festival celebrates the rich cultural heritage of Japan with two stages showcasing music, traditional and folk dance and martial arts, as well as demonstrations of Ikebana flower arrangement, tea ceremony, origami and bonsai. 

Pasadena Strawberry Festival
May 17-19, 2020
A barbecue cook-off, a beauty pageant, arts and crafts, live entertainment, teen battle of the bands and the world's largest strawberry shortcake are all part of the Pasadena Strawberry Festival. 

Comicpalooza
May 22-24, 2020
Comicpalooza is Texas' largest pop culture convention. Comicpalooza continues to be the best multi-format pop culture con in the southwest including J-Fashion, cosplay, a film festival, literary conference, a code fest, maker space, Mars Rover rides, video and tabletop gaming, professional wrestling, & roller derby bouts.

Freedom Over Texas Festival
July 4, 2019
Houston's official July 4th celebration takes place in Eleanor Tinsley Park at Buffalo Bayou and features live entertainment, food booths and a world-famous fireworks display.