It's the week of Halloween, which means all ages are looking for spooky ways to celebrate. Instead of wrapping yourself in toilet paper this year, try spending Halloween with actual mummies. The Houston Museum of Natural Science is currently host to a special exhibition titled "Mummies of the World." This unique and fascinating exhibit has traveled all around the country, including to cities like Orlando, Salt Lake City, and Buffalo.
Mummies of the World is the largest viewable collection of real mummies and related artifacts that has ever been assembled. This rare collection is especially enchanting due its extreme variation. Visitors can expect to view not only intentionally mummified remains from Ancient Egypt, but also mummies that have been naturally preserved from places and time periods all over the world. People of all socioeconomic statuses and from all places are subject to death. The exhibition includes:
The Baron Von Holz, a nobleman found in the family crypt of a 14th century German castle

The Burns Collection, a group of medical mummies used to teach anatomy in the early 19th century

The Vac Mummies, a mummified family from Hungary believed to have died from tuberculosis

An Egyptian priest named Nes-Hor

Egyptian animal mummies including a falcon, a fish, a dog and a baby crocodile, many of which were deliberately preserved to accompany royals for eternity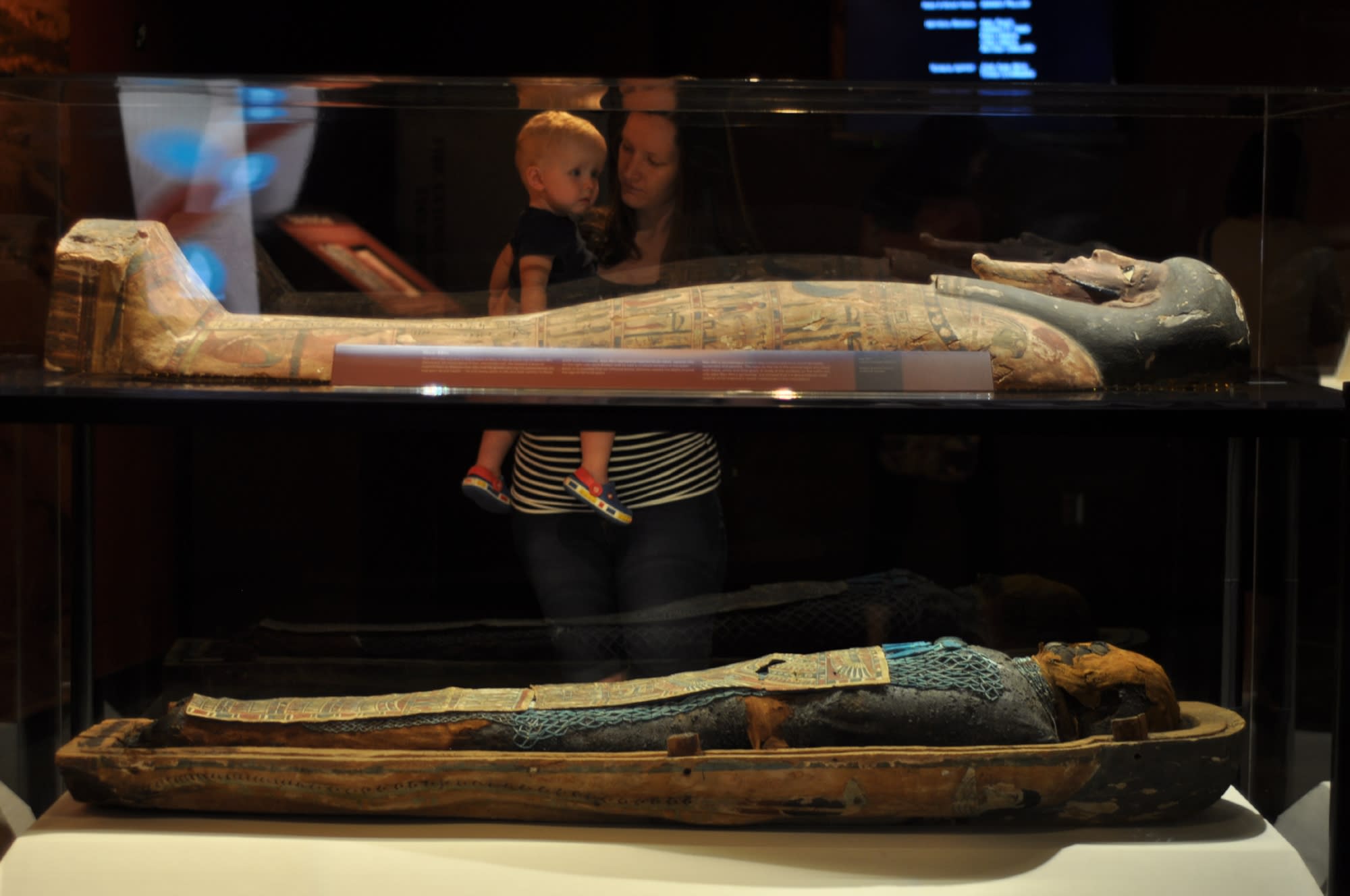 The extensive range of this collection is a sneak peak into much of what modern science and technology have uncovered in the modern age. Experts have been able to gather more about tuberculosis, scoliosis, arthritis, and even dental hygiene. Advances in the scientific community including CT, DNA analysis, and radiocarbon dating all help to answer questions about the lives, history, and cultures of the mummies.
The Houston Museum of Natural Science is also hosting a special Halloween event called "Spirits & Skeletons." On October 29th from 8pm to midnight, throw on your costume and enjoy food trucks parked outside of the museum, music by the Space Rockers, and all of the exhibits open late.
The Mummies Of The World exhibit will only be in Houston until the end of May, so many sure to plan your trip while you can.