Thin crust, deep dish, Neapolitan, hand tossed, New York-style, Sicilian, the options for pizza are endless. Some days you just need to order a pizza, unwind and enjoy the symphony of fresh ingredients bubbling on delicious bread. Houston has every type of pizza you can imagine, so we've rounded up some of our top picks for maximum pizza pleasure.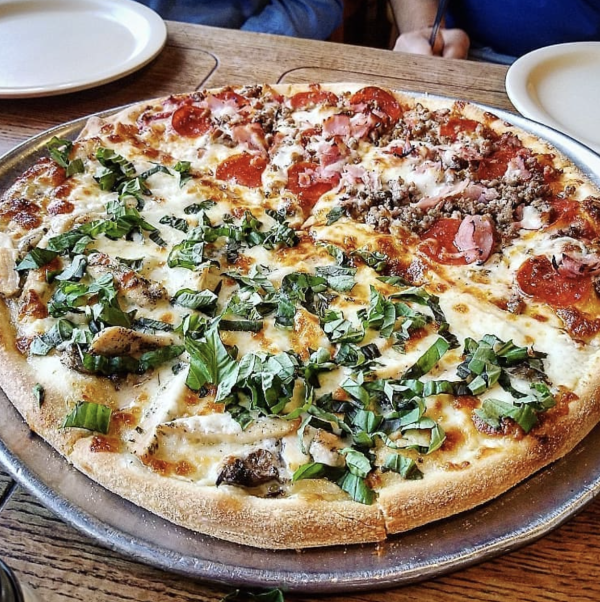 Courtesy of @starpizzahoustontx on Instagram
Star Pizza
77 Harvard Street
Neighborhood: The Heights
Star Pizza has been cranking out pies since 1976. Because of its reliability and quality ingredients, it stays pretty crowded, so be prepared for some noisy diversion. Although, some prefer thin crust, the thick whole-wheat crust holds up better under a mountain of toppings. Specialty pizzas like the Joe (with spinach and garlic) and the Starburst Deluxe (pepperoni, ground beef, sweet onions and mounds of cheese) are menu mainstays.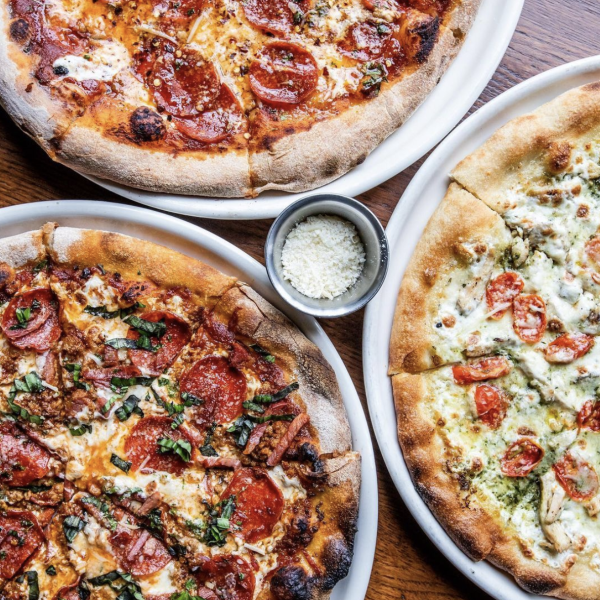 Courtesy of @thetastingroom on Instagram
THE TASTING ROOM
818 Town and Country Blvd., Ste. 100
Neighborhoods: City Centre
If you're staying at any of the hotels in and around City Centre, like Hotel Zaza, The Moran Hotel or The Westin, definitely check out The Tasting Room. With a delicious menu full of brick oven pizza options, you can enjoy classics like the prosciutto and arugula, arrabiata with capicola, pepperoni and Italian sausage you can't go wrong. The pizza dough and mozzarella are made fresh every day. Whether you're looking for light bites to savor with your favorite bottle of wine or a three-course meal with the perfect sommelier pairings, The Tasting Room is ready to take your order.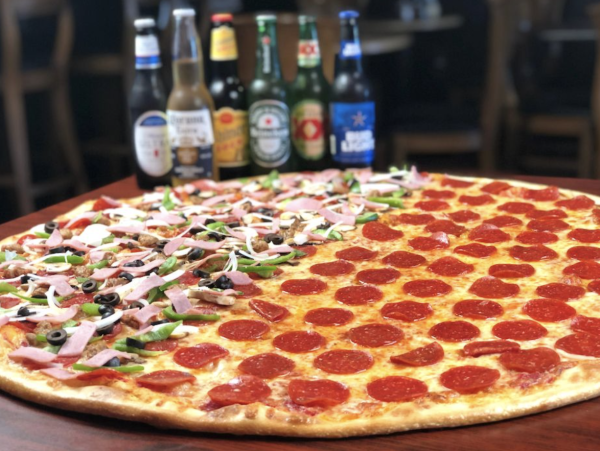 Courtesy of @gothampizzahou on Instagram
2204 Louisiana Street
Neighborhood: Midtown
Serving up New York-style pizza crafted with fresh ingredients and open til the wee hours of the morning, Gotham Pizza has menu items made to make your mouth water. From Greek pizza to a Philly cheesesteak pizza, there's a pizza for every taste bud and with their hours of operation, you can stop by almost any time to try it.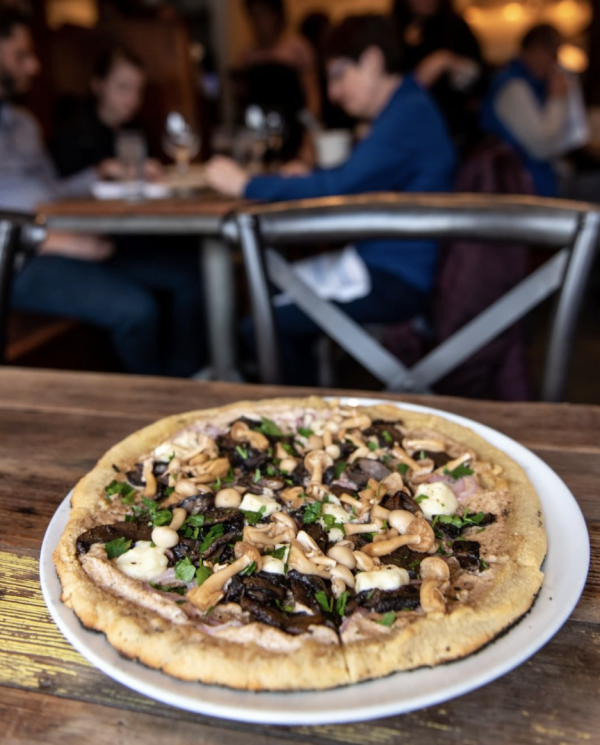 Courtesy of @coltivarehtx on Instagram
Coltivare Pizza & Garden
3320 White Oak Drive
Neighborhood: The Heights
From Revival Market genius chefs Ryan Pera and Morgan Weber, Coltivare Pizza & Garden has become the "it" place to experience Italian/American dishes in Houston. You may have to wait for a table, but the atmosphere of Coltivare's garden is the perfect setting for a quick chat while you stand by to experience perfectly cooked crust. Toppings like gulf oysters, pancetta, butternut squash and anchovies take this pizza to the next level and make it unlike anything you can find elsewhere.  

Courtesy of @lwfarmboy on Instagram
BROTHER'S PIZZERIA
Multiple Locations
Neighborhoods: Garden Oaks, Highway 6, Cypress
This family-owned pizzeria with multiple locations brings "a little taste of the Big Apple" to a number of neighborhoods across the city. Many Houstonians have claimed that these locations offer the most authentic New York-style pizza in the Bayou City. Grab a slice and decide for yourself. Whatever your opinion, these hand-rolled pies made with only the freshest ingredients never disappoint.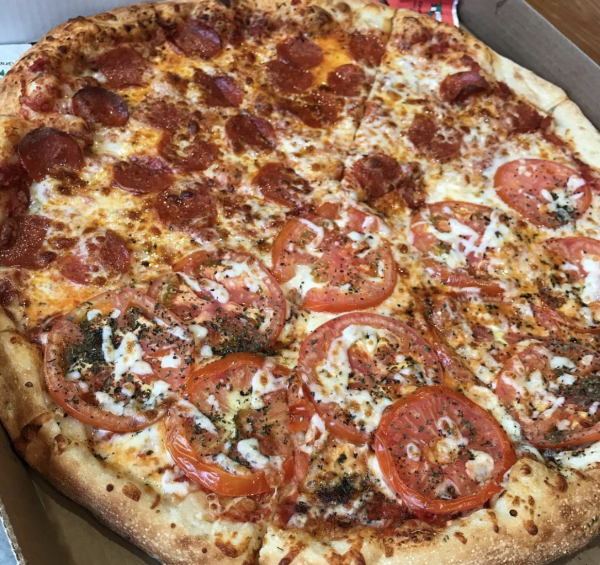 Courtesy of @frankspizzatx on Instagram
417 Travis Street
Neighborhood: Downtown
No Houston pizza list would be complete without Frank's. The downtown restaurant staple has been serving a favorite NY style slice for as long as we can remember. Open until 3 a.m. Fridays and Saturdays, Frank's is the perfect end to any night out. Be sure to check out their Supreme style - hearty sausage, fresh green peppers, spicy pepperoni and mushrooms, all washed down with a bottle of St. Arnold's.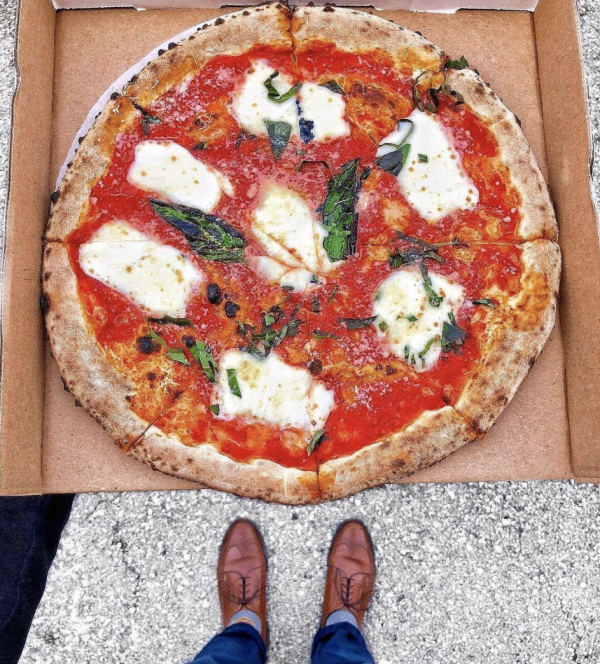 Courtesy of @bestfoodhouston on Instagram
1000 West Gray Street
Neighborhood: Montrose
Pizaro's signature Napoletana pizzas are as much a piece of Italian culture as Houston culture. Serving slices with hand-tossed dough, San Marzano tomatoes, Bufala mozzarella, imported Italian olive oil and other authentic ingredients, Pizaro's Pizza was one of the first napoletana spots in the city to catch hype. The pizzas are cooked quickly – 90 seconds to be exact - in a 900 degree wood-fired brick oven built in Naples, Italy. Even the mozzarella is made fresh in-house daily.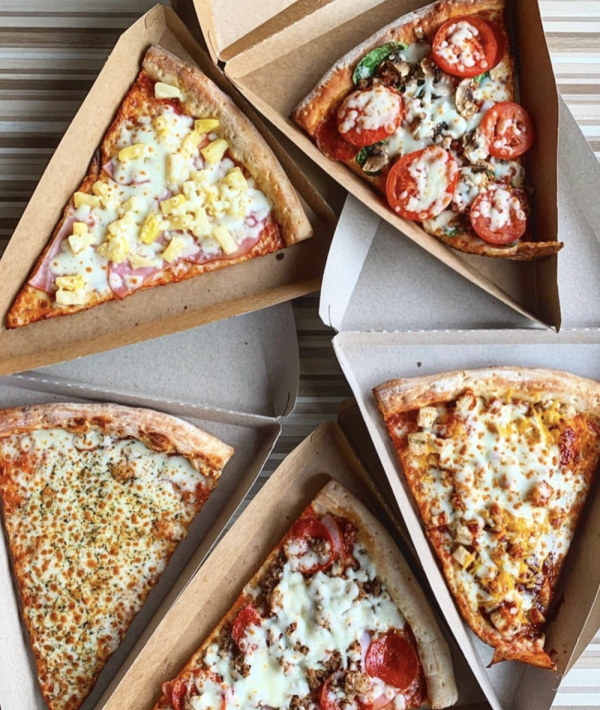 Courtesy of @pinkspizza on Instagram
Multiple Locations
Neighborhoods: The Heights, Montrose, Upper Kirby, Bellaire
Offering a variety of from-scratch, fresh ingredient, thin crust pizzas, Pink's is a go-to Houston pizza take-away spot. There is seating at their eight Houston locations for guests who prefer to dine in. This local pizza joint even has a spot at IAH Airport, so if you miss your chance before you leave town, you can still make one last-stitch effort to try it! For the pickier pizza people, Pink's even offers dairy free cheese and gluten free crust. There's something for everyone!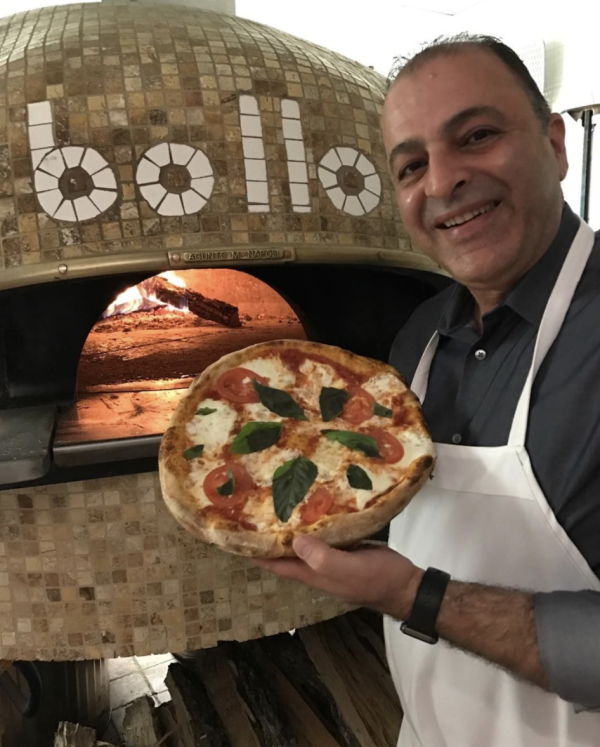 Courtesy of @bollohouston on Instagram
2202A W. Alabama St.
Neighborhood: Upper Kirby
For an upscale pizza experience, head to Bollo Houston. Bollo serves authentic Neapolitan pizza baked in an 800-degree wood-fired oven. The menu also includes small shareable plates that include black truffle burrata and lobster ravioli, salads, other Italian entrées like carbonara pasta and a pork chop marsala. Lastly, Bar Bollo consists of craft cocktails, white and red wine varietals and plenty of draft beer.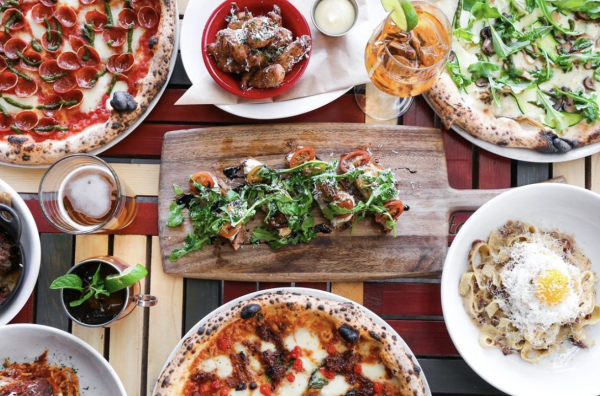 Courtesy of @canerossotx on Instagram
CANE ROSSO
1835 N. Shepherd Dr.
Neighborhood: The Heights
Let's be clear, we love the pizza at Cane Rosso. You can't beat the Billy Ray Valentine pizza with smoked bacon, bacon marmalade, vodka sauce, sweety drop peppers and house-made mozzarella. Plus, there is an entire list of white pizzas like the PBR with pepperoni, house-smoked brisket, roasted onions, candied jalapeños, house-made mozzarella and BBQ sauce.  However, the menu is so delicious that we definitely recommend more than just the pies. Make sure to get the rosemary focaccia, cast iron spinach dip and caprese chop salad for the table. You'll be full and happy in no time.