National Taco Day is October 4th! Houston is packed with excellent choices for this most beautiful of holidays, so it can be hard to choose where to go. Don't have your exciting celebratory plans nailed down yet? Let us help you out. Here are 11 phenomenal tacos, found only in Houston, you should definitely try.
If you'd prefer to celebrate National Taco Day breakfast style, head over to our list of great Houston breakfast taco spots.
Ask most Houston foodies about street tacos and they'll point you in the direction of Tacos Tierra Caliente. The beloved food truck has been a staple in Montrose for years. Owner Maria Victoria keeps things simple with a limited, straightforward cash-only menu of traditional favorites. The fajita tacos with fresh tortillas are a must. Because the truck shares a parking lot with a convenient store, most taco lovers order their tacos and eat them at the popular West Alabama Ice House across the street.
The Tex-Mex savior of the East End, Villa Arcos has been shelling out their famous tacos for nearly 40 years. You can't miss the bright red painted building that almost always has a line out the door. Villa Arcos is known for the gigantic tacos and expertly cooked meats. Choose from a variety of different tacos like carne guisada, barbacoa, carne picada, or shredded chicken. Villa Arcos also serves their famous breakfast tacos all day.

No specific recommendations for any kind of taco here at Brothers Taco House since everything is outstanding. Go for lengua (beef tongue), mole, spicy beef, chicharron (pork skin), chorizo, shredded brisket, or get one of everything! We won't judge. Even when the line is long, the service is fast and high quality. This is the definition of a Houston favorite.
This one isn't on the list for family night with the kids. Eight Row Flint is mostly known for its happy hour, since the majority of its menu is alcohol. However, the last page on its menu features a few snacks plus five tasty taco variations, including a brussel sprout taco, and a braised beef cheek taco. Tacos come in at only $3 each during happy hour.
Head to the Heights for this classic taqueria hangout. Chilosos invites diners to "taco up", building their perfect taco layer by layer. From puerco con salsa verde to Chappell Hill sausage tacos, Chilosos does it all. The restaurant also specializes in frozen cocktails like Frosé's (frozen rosé) and their excellent mimosas. Chill out on Chilosos outdoor patio with a few tacos and some brews for a perfect Houston lunch.

The chef at Tacos a Go Go and a native of Hidalgo, Marivel Gomez, has been perfecting her signature taco recipe since she was six. Everything is made from scratch, handmade, and with no electricity - just the way she grew up cooking. Since opening in 2006, Tacos a Go Go has won countless local and regional food awards and has become a Houston favorite. When building your taco, choose from a variety of slow-cooked meats or seafood in a bed of queso fresco all wrapped in a fresh tortilla. Wash it all down with a signature horchata or Mexican Coke.
Add this taqueria on wheels to your Houston bucket list. Ultimo Food Truck offers up some of the most highly sought after tacos in town despite its humble appearance. Get the Houston street food experience with perfectly cooked el pastor, campechano, lengua, and fajita tacos. Ultimo offers one of the best spreads of taco meat options we've seen this side of the border. And one of the biggest perks of all - free avocado on every taco!
Known more for its upscale dining options, Hugo's offers some deliciously creative takes on the modern taco. Little can go wrong when you have a four-time nominee of the prestigious James Beard Award making your tacos. Chef Hugo Ortega offers one-of-a-kind options like Tacos Dorados de Papa (crispy potato tacos with avocado tomatillo salsa, Napa cabbage and pickled onions) and Taquito de Langosta (small lobster tacos).
Bodegas features an assembly line when ordering so you can make sure your tacos have the right amount of toppings to suit you perfectly. Load up with whatever combination you prefer, with all the classic options like carnitas, chicken, cilantro lime rice, refried black beans, roasted corn relish, jalapenos, and a slew of thirteen different salsas ranging from mild to hot that you are free to mix and match.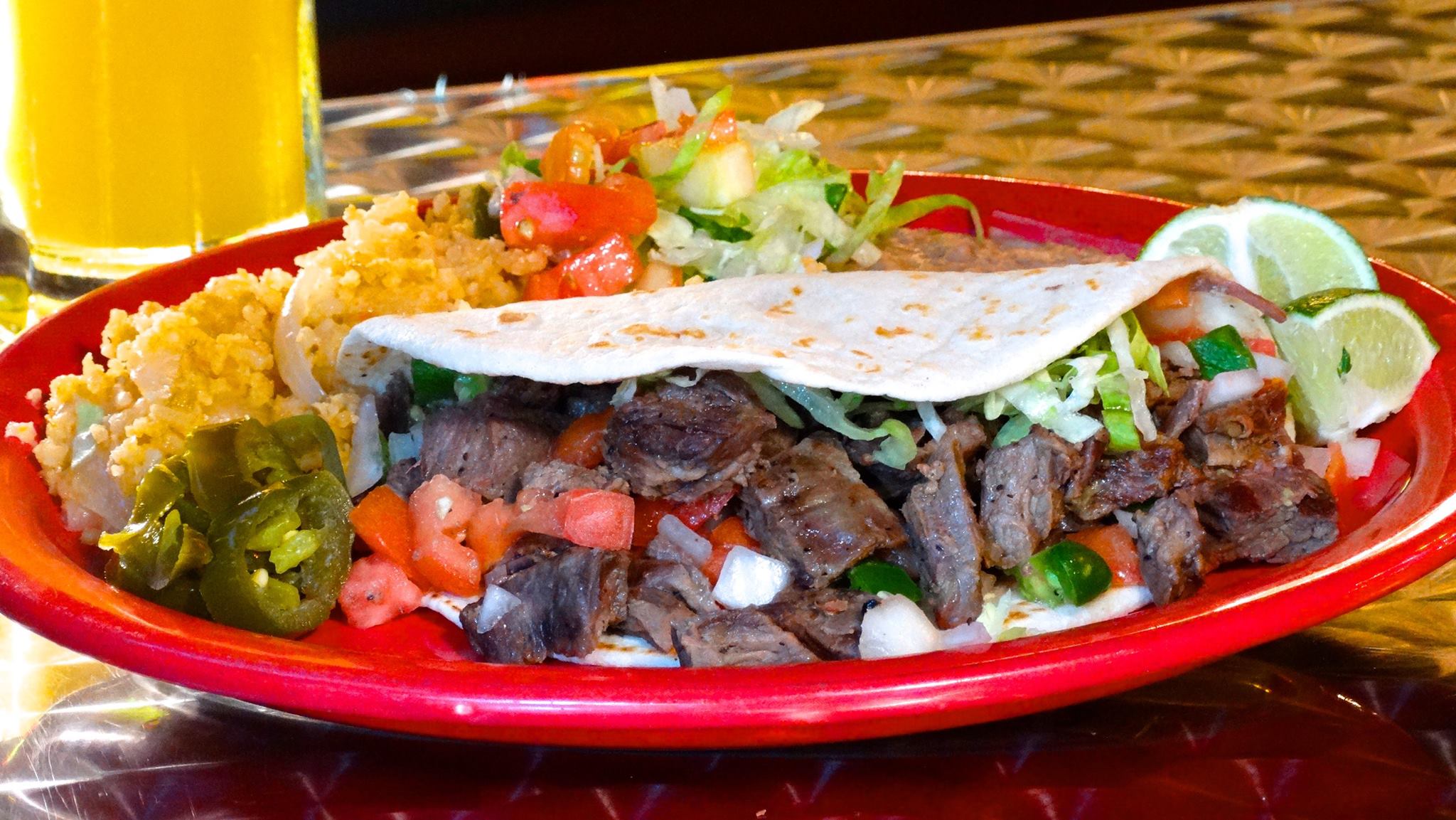 What started out as a successful food truck now has a brick and mortar store off Congress in downtown Houston. Its name comes from the fusion of Asian and South American palates, ending in a blissful and unique taco creation. The toughest thing about your trip to Fusion Taco will be deciding between one-of-a-kind choices like the Agedashi Tofu taco, the Lamb Keema taco, or the Chicken Fried Oyster taco. Good luck!
This taco haven is located in Galveston, which is convenient for beach trips as well as generally for those who live in or are visiting the south side of the city. Straight from the gulf red snapper and grouper fish tacos are the recommended specialty, and they come with a bowl of homemade tortilla soup. Rudy & Paco is an upscale option, so make sure you're dressed for the occasion. The restaurant sits next door to The Grand 1894 Opera House and is the perfect choice for pre-show dinner options.