Houston is beginning 2014 with plenty to be excited about. The Bayou City continues to top lists of all kinds-from most vibrant economies to best places to grab a bite. And as the city prepares to host Super Bowl LI in 2017, there's even more development headed our way. Here are just a few things we're excited about in the year ahead.

GreenStreet Redevelopment
Changes to the 568,294-square-foot Convention District complex Downtown include creating a vibrant, urban linear park, an installation of water features, dynamic green space and outdoor patios. The facility now includes restaurants, retail and entertainment concepts such as House of Blues, Forever XXI, III Forks, McCormick & Schmick's and Lucky Strike bowling. Once renovations are complete in spring 2014, unique programming and events throughout the property will create an inviting and synergistic experience for guests to enjoy. Owner Midway plans to announce tenant additions to the property over the course of the renovation. more...

Major Revival in Downtown's Historic District
A slew of new restaurant and bar openings surrounding Market Square and the Historic District has made Downtown Houston the place to be once more. New spots from well-known bartenders and chefs now mingle with tried and true favorites like La Carafe and Warren's Inn. In addition, major developments along Buffalo Bayou keep the buzz going. more...

METRORail Expansion
Two rail lines currently under construction and another recently completed will bring Houston to 22.7 miles of rail by the end of the year. That will allow locals and visitors to access a variety of neighborhoods via the train, including Downtown, Midtown, the Museum District, East End, East Downtown (EaDo), Third Ward and the Texas Medical Center. Key attractions and destinations along the new lines include the George R. Brown Convention Center, Houston Theater District, BBVA Compass Stadium--home of the MLS Houston Dynamo, University of Houston and Texas Southern University. more...

Hermann Park's Grand Gateway Renovation and Centennial Gardens
The Grand Gateway, the historic main entrance to Hermann Park, is undergoing a $5 million renovation, which includes landscaping and seasonal plantings; improved walkways to increase connectivity to neighborhoods and METRORail; pedestrian-scale lighting, benches and bike racks; and new drainage and irrigation to preserve the live oaks along Main Street. Meanwhile, the existing 15-acre Garden Center site will be reborn as the Centennial Gardens in celebration of the Park's 100th anniversary. Hoerr Schaudt, the Chicago landscape architecture firm, is collaborating with White Oak Studio in Houston on the gardens' design, which will feature a rose garden, an interactive family garden and a sculpture promenade featuring public art donated by countries around the world. more...
 
Major Arts Events
https://www.visithoustontexas.com/blog/post/2014-a-look-at-whats-in-store/
The Age of Impressionism: Great French Paintings from the Sterling and Francine Clark Art Institute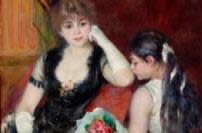 This acclaimed international tour concludes in Houston at the Museum of Fine Arts Houston. Showcasing the Clark's renowned holdings of French Impressionist painting, this exhibition features 73 works of art by a stellar lineup that includes Edgar Degas, Édouard Manet, Claude Monet, Berthe Morisot, Camille Pissarro, Pierre-Auguste Renoir, and Alfred Sisley. Also represented are Pierre Bonnard, William-Adolphe Bouguereau, Jean-Baptiste-Camille Corot, Jean-Léon Gérôme, Jean-François Millet, and Henri de Toulouse-Lautrec. Now through March 23. more...

Magritte: The Mystery of the Ordinary, 1926-1938
This is the first major museum exhibition to focus exclusively on the breakthrough Surrealist years of René Magritte, tracing the central strategies and themes from the most inventive and experimental period in the artist's prolific career. Bringing together some 80 paintings, collages, and objects, along with a selection of photographs, periodicals, and early commercial work, this exhibition at the Menil Collection offers fresh insight into Magritte's identity as a modern painter and Surrealist artist. Feb. 14-June 1. more...
The Passenger
The horrors of the Second World War, still raw today, were fresh in 1959 when Auschwitz survivor Zofia Posmysz wrote a play titled The Passenger from Cabin 45 for Polish radio. The play became the basis of the opera by Mieczyslaw Weinberg in 1967 is being staged for the first time in the U.S. by the Houston Grand Opera. En route to a new post with her husband, a German diplomat, Lisa is unnerved by the sight of a woman-another passenger-who eerily resembles Martha, one of the inmates Lisa tormented when she was an SS overseer at Auschwitz. The action of the drama takes us from the stylish gentility of a luxury liner's deck to the squalor of a death camp where cruelty, despair, and unspeakable courage are evident in equal measure. Jan. 18 - Feb. 2. more...
Hotels

JW Marriott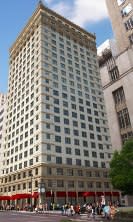 The 102-year-old Samuel F. Carter Building at 806 Main has been gutted as crews work to transform it into a 323-room JW Marriott. Pearl Hospitality is spending $80.8 million to develop the new luxury hotel at the corner of Rusk and Main streets in the center of Downtown. The hotel will include a full-service restaurant, bar, spa, health club, executive lounge, swimming pool and 10,000 square feet of meeting space when it opens mid-year. The Carter building is hailed as one of the city's architectural gems, but had fallen into disrepair in recent years. When it was first constructed, it was the tallest building in Houston. more...

Holiday Inn Downtown
A development group will turn the former Savoy Hotel that straddles Downtown and Midtown into a Holiday Inn. The 17-story property on Main Street has been closed since the late 1980s, but the new owners say they have plans to turn the property into the city's flagship Holiday Inn within a year. Work on the intense renovation has already begun and should be complete by mid-year. more...
 
Restaurants

Punk's Simple Southern Food
In February, Chef Brandi Key and Clark Cooper Concepts will open Punk's Simple Southern Food, the partners' most casual concept to date, which celebrates classic Southern dishes pulled from the regions from the Gulf Coast up through the Carolinas. Next door to the new Coppa Osteria, the spot will offer Southern fare with a twist. Think whole fried catfish and wood-roasted Gulf oysters. Half of the 3,596 square-foot-space will be devoted to patio seating. more...

Holley's
Chef Mark Holley heads to Midtown this spring when he opens his new namesake restaurant, Holley's. The expansive eatery takes over the space most recently inhabited by Sushi Raku in The Mix complex at Louisiana and Elgin. The contemporary seafood restaurant will feature a mix of Creole classics Holley is known for and new experiences from the celebrated chef such as a raw bar. more...

Hunky Dory
Former Feast Chef Richard Knight is teaming up with Down House's Benjy Mason to open Hunky Dory in the Heights. The restaurant's focus will be a large, wood-burning grill. The food will be a mix of the European dishes that Knight served up at Feast and more American fare like steaks and chops. The look at Hunky Dory will be that of a friendly, neighborhood hangout, low-key and welcoming with a large patio for al fresco dining and imbibing. more...

Common Bond Café & Bakery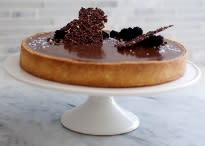 A major new bakery at the intersection of Westheimer and Dunlavy is set to debut early this year. Pastry Chef Roy Shvartzapel is assembling a crackerjack team for Common Bond. A climate-controlled pastry room, 24-foot bakery case, extensive bread program and wine and beer bar are just a few of the elements that will set Common Bond in a league of its own. A fully exposed kitchen and 40-seat patio will make this café a Montrose destination. more...
 
Nightlife

The Nightingale Room
A new entertainment-focused lounge concept will open on Main Street in the Historic District this spring. The Nightingale Room is expected to bring a mix of jazz and blues musicians curated by partner Mike Criss to the shotgun-style space beneath Captain Foxheart's Bad News Bar & Spirit Lodge. The new concept will offer wine and beer along with specialty punch and cocktails all in an antiqued setting complete with a large chandelier, plenty of mirrors and exposed brick walls. The Nightingale Room pays homage to Houston musical legend Sippie Wallace, known as the Texas Nightingale in the 1920s. more...

Prohibition
A burlesque and cabaret concept that's built a following in the Galleria area will move to a historic space Downtown this spring. Prohibition is taking over an 8,500-square-foot building on the edge of the Downtown Historic District, one block from the recently opened El Big Bad restaurant. The space has been renovated to include second-floor mezzanines and 40-foot ceilings. The bar and restaurant space will be open six days a week and a separate Supper Club will open for shows and special events. more...
 
And Beyond 2014

Major Developments Underway in Convention Center District
Construction will begin on a 1,000-room Marriott Marquis in 2014, with an estimated completion date of mid-2016. The hotel will be connected to the north side of George R. Brown Convention Center, opposite the 1,200-room Hilton Americas-Houston that is connected to the south side of the center. Also near the convention center is the new BBVA Compass Stadium, home to the MLS Houston Dynamo, that opened in May 2012. Construction may begin this year on the Nau Center for Texas Cultural Heritage, a heritage tourism center, which will go up across the street from the convention center. Most projects should be complete by 2016.

Hobby International Airport
Southwest Airlines is spending $150 million to upgrade William P. Hobby Airport into Houston's second international gateway. On the horizon, passengers can expect an additional parking garage, roadway modifications, new concourse and an expanded terminal, all of which will help accommodate international flights to and from Houston. The expanded terminal will make room for a new ticket counter, six additional security checkpoints, five new gates and a Federal Inspections Services facility for Customs and Borders Protection. Work should be finalized in 2015.

Buffalo Bayou Park Renovation
The transformation of the 160-acre, 2.3-mile stretch of Buffalo Bayou from Shepherd Drive to Sabine Street is underway. The $58 million project is a public-private partnership led by Buffalo Bayou Partnership, the City of Houston's Houston Parks and Recreation Department, the Harris County Flood Control District and with catalyst funding from the Kinder Foundation. Construction began in July of 2012 to restore the area to a more natural and self-sustaining state, reintroduce native landscapes and add amenities to enhance safety and convenience for visitors. Improvements will include:
A restoration of natural landscapes, including trees and native grasses
Upgraded or new trails for walkers and hikers to enjoy nature including places for canoes and kayaks to launch 
Two pedestrian bridges
An extension of the distinctive blue lunar cycle lighting
New destination features such as The Water Works adjacent to the Lee and Joe Jamail Skatepark, Lost Lake near Dunlavy and Allen Parkway, a dog park near Studemont and Allen Parkway and modifications to a portion of Eleanor Tinsley Park
Additional benches, picnic spots and drinking fountains.

Galleria - Redevelopment and expansion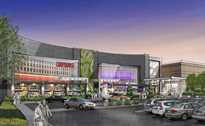 Work is set to begin soon on a redevelopment initiative that will bring more high-end retail to Houston's famed Galleria. Galleria III is being demolished to make room for a new, more pedestrian-friendly space that will front Westheimer and provide room for about 35 new luxury stores and a brand new Saks. The redevelopment is slated for completion by spring 2015.