We've rounded up 31 businesses that reach for the stars in achieving space city theme status. Check them out!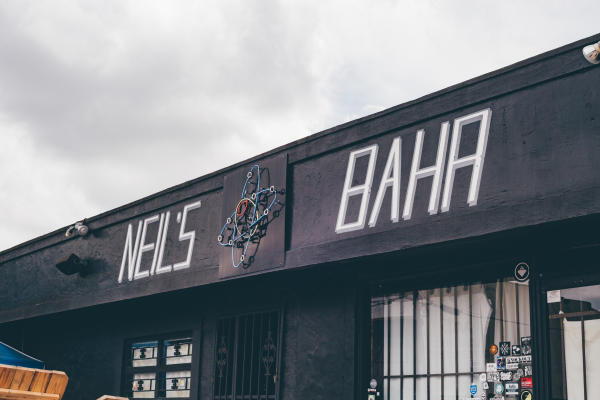 1. Neil's Bahr – Conveniently located in east Downtown, Neil's Bahr is Houston's self-proclaimed premier nerd hangout with weekly karaoke, video game tournaments and movie nights. Far out!
2. Eureka Heights Brewing Company – Set in a renovated 20,000 sq. ft. food service warehouse, Eureka Heights Brewing Company offers interesting and approachable beers every day the earth spins on its axis.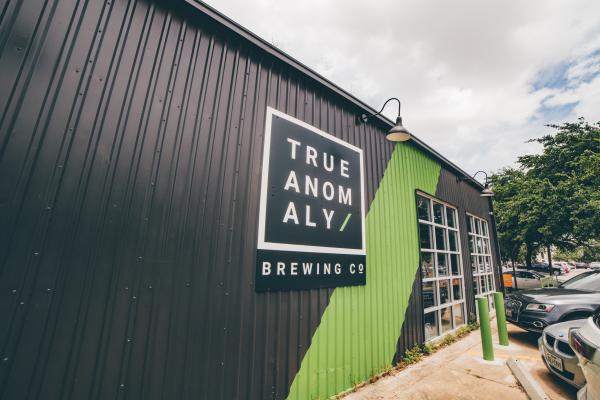 3. True Anomaly Brewing – Owned by four current and former NASA employees, True Anomaly has a space-themed ambiance, paying homage to Houston's Space City nickname. The brewery hosts a variety of beers designed to surprise taste buds and satisfy beer enthusiasts.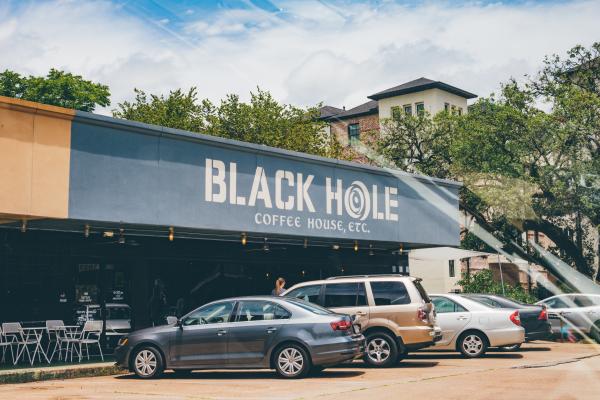 4. Black Hole Coffee – A relaxed café located in the St. Thomas University area of Montrose, Black Hole Coffee is an attractive place to kick back enjoy a cup of coffee, tea or one of their delicious treats from the kitchen. So good, you'll want to get stuck there forever.
5. Little Dipper – Little Dipper in Downtown Houston reaches for the stars with a well-culled cocktail list that includes an impressive assortment of beers, cocktails and wines, for a quick happy hour, a night out or nightcap. 
6. Jupiter Pizza and Waffle – Enjoy stone-baked pizza and Belgian waffles that are out of this world. Jupiter Pizza and Waffle also offers craft beer and wine in their industrial-inspired atmosphere.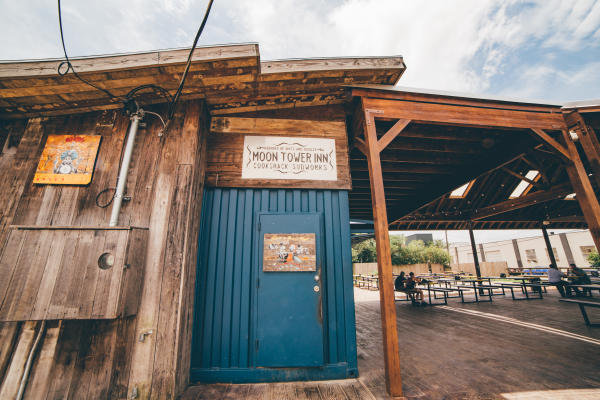 7. Moon Tower Inn – Moon Tower Inn boasts more than 60 different craft beers on tap and classic fare like hot dogs on homemade pretzel rolls. Guests can enjoy the large patio and beer garden that make you feel like you're worlds away.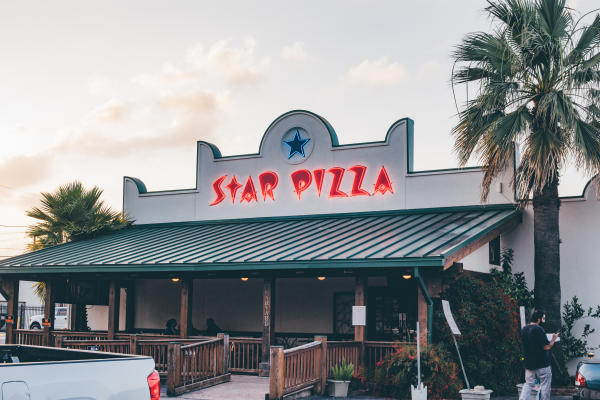 8. Star Pizza – Star Pizza has been cranking out pies since 1976. Enjoy some cosmic-inspired classics like the Starburst Deluxe pizza with pepperoni, ground beef, sweet onions and cheese.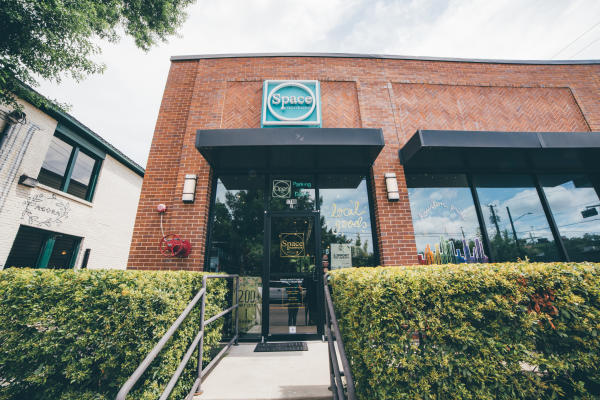 9. Space Montrose – Space Montrose is a must-visit shopping experience for unique gift items. The out-of-this-world mix of one-of-a-kind items includes jewelry, art, home goods, stationery, and even clothing.
10. Mercury Orchestra – Mercury Orchestra was started by four friends as an intimate chamber ensemble with the goal of entertaining Houston earthlings with an exciting repertoire of music performed on period instruments.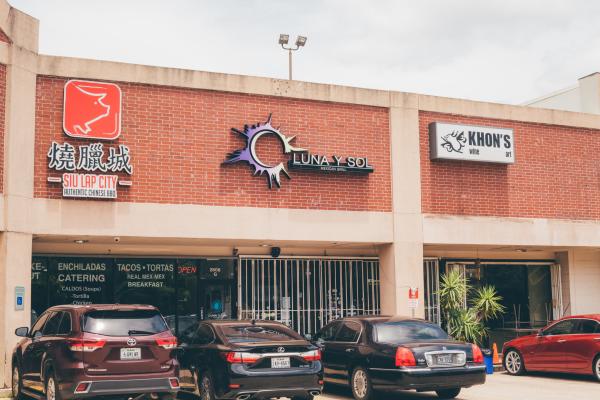 11. Luna y Sol – Sky's the limit at Luna y Sol. Experience the unique and exciting flavors of Mexico in the heart of Houston's Midtown.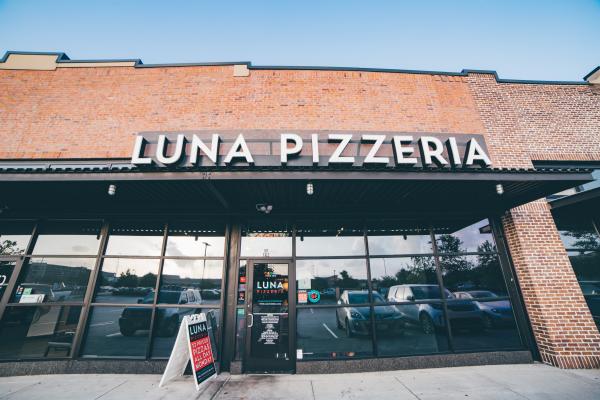 12. Luna Pizzeria – No rocket ship needed to get to Luna Pizzeria. With multiple locations across Houston, Luna serves up stellar pizza with the philosophy of keeping it classic, meaning good ingredients, simple recipes and one type of crust.
13.  Constellation Coffee Co. – Enjoy coffee that's out of this world via Constellation Coffee Company's coffee truck. Constellation uses fresh hot air to roast their beans and meticulously hand sort every batch of beans to remove any defects.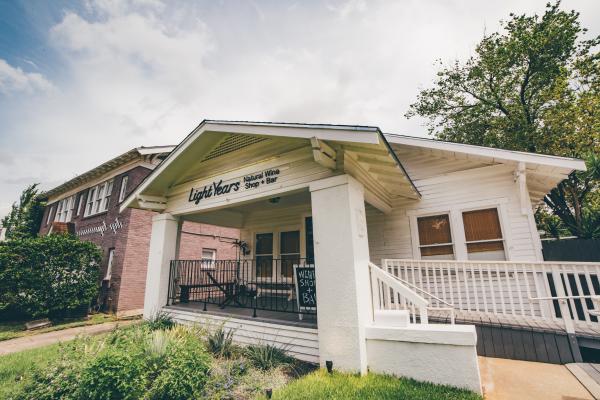 14.  Light Years Natural Wine Shop + Bar – Enjoy natural and organic wine that's light years ahead of its time at Light Years Natural Wine Shop + Bar. Bonus, there are wine tastings every Friday from 5-8 p.m.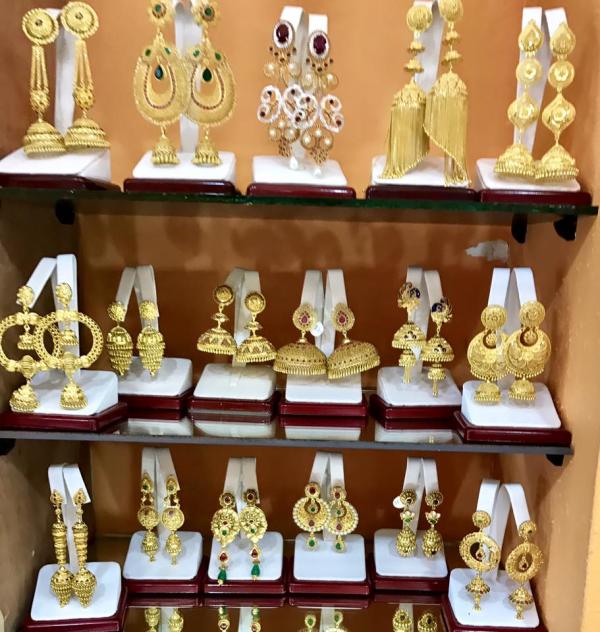 15.  Moon Jewelers – Moonwalk to Hilcroft and Harwin to browse Moon Jewelers. For over 25 years, Moon Jewelers has specialized in dreamy 22-carat gold jewelry, bridal sets, diamond, Polki and Kundan jewelry.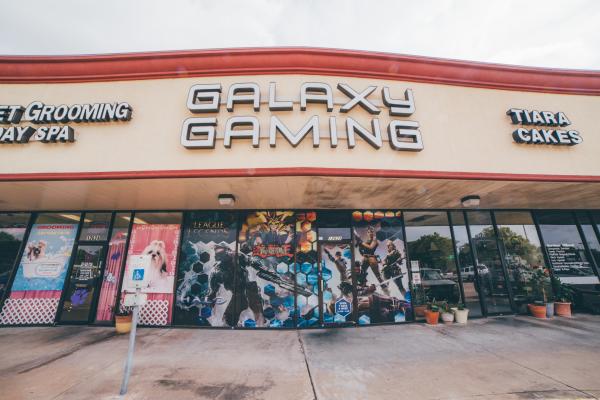 16.  Galaxy Gaming – Galaxy Gaming is a haven for all types of gamers who want to save the planet. Equipped with gaming stations that host the popular video games and a plethora of other games like Magic: The Gathering and Yu-Gi-Oh!, gamers can play for light years at a time.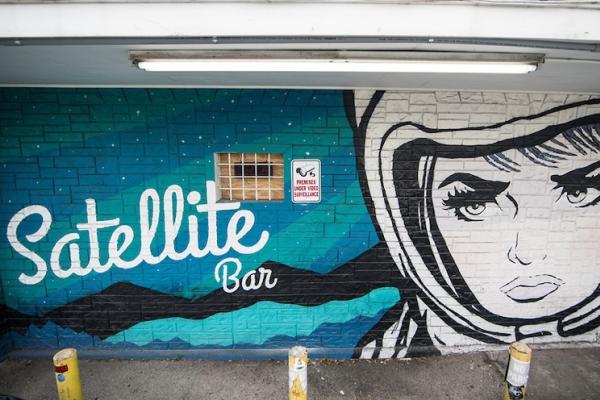 17.  Satellite Bar – Satellite Bar is a cool dive bar on the east side of Downtown Houston that features live music, a large backyard, wine and craft beer. Go once and it'll become part of your usual orbit.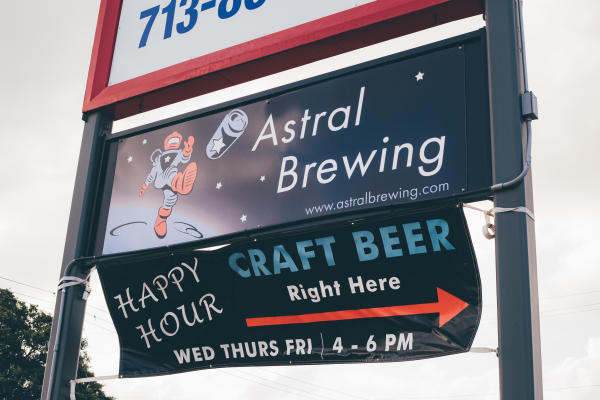 18.  Astral Brewing – Astral Brewing is a neighborhood craft brewery and taproom located in the Garden Oaks area of Houston. The taproom is pet and kid-friendly with corn hole and Ping-Pong for down-to-earth family fun. 
19.  Satellite of Pizza – Satellite of Pizza put a wood burning pizza oven inside a shipping container and placed the shipping container on a truck to bring patrons the freshest craft pizza on this side of the moon.
20.  Flying Saucer Draught Emporium – Flying Saucer Draught Emporium was founded in 1995 in Fort Worth, Texas. Offering a wide variety of quality craft beers, as well as a full pub menu, the Flying Saucer offers more than 240 beers with 100 different brewing styles to choose from. 
21.  Moon Rooster – Moon Rooster is a Houston food truck serving stellar tacos and hot dogs. For updates on its Earth-side location, be sure to follow the truck on Twitter. 
22. Over The Moon Ice Cream – Houston's first vegan ice cream shop, Over The Moon, is certainly true to its name. Guests will enjoy treats prepared with nut milk bases and organic ingredients.
23. Etoile Cuisine et Bar – French for the word "star", Etoile encompasses the best of French fare and cuisine in Houston's Uptown Park.
24. Howl At The Moon – Howl at the Moon is a dueling piano concept that boasts a pair of baby grand pianos played by talented musicians. Audiences near and far will be thrilled and entertained as their favorite tunes are played in front of the live audience.
25.  Frenchie's Italian – Located near NASA, this Italian spot offers counter service lunches and sit-down dinners surrounded by space-centric décor. Enjoy the walls decorated with framed photos of real NASA astronauts.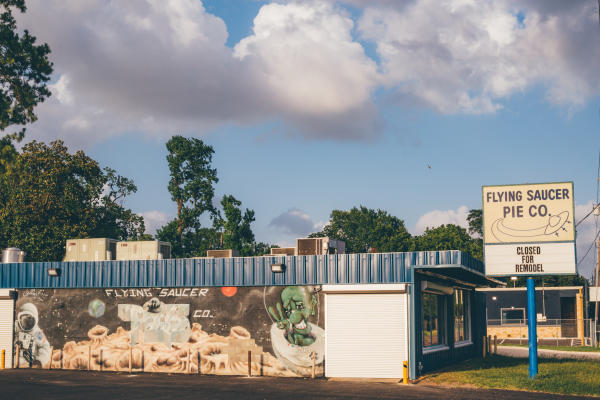 26. Flying Saucer Pie Co. – The Flying Saucer Pie Co. has proudly served fresh pies to Houston since 1967. As one of the oldest family-owned and -operated bakeries in Houston, they are the rocket scientists of the pastry and pie industry.
27. Morningstar – Morningstar offers guests fancy donuts in fun, rotating flavors, along with coffee, biscuit sandwiches and egg dishes all served in hip Downtown digs. Trust us, the donuts will have you over the moon. 
28. Stardust Antiques – A couple-owned shop for people who like to dig and sift through gobbles of nifty items, this antique store in the Heights just may have your next greatest treasure.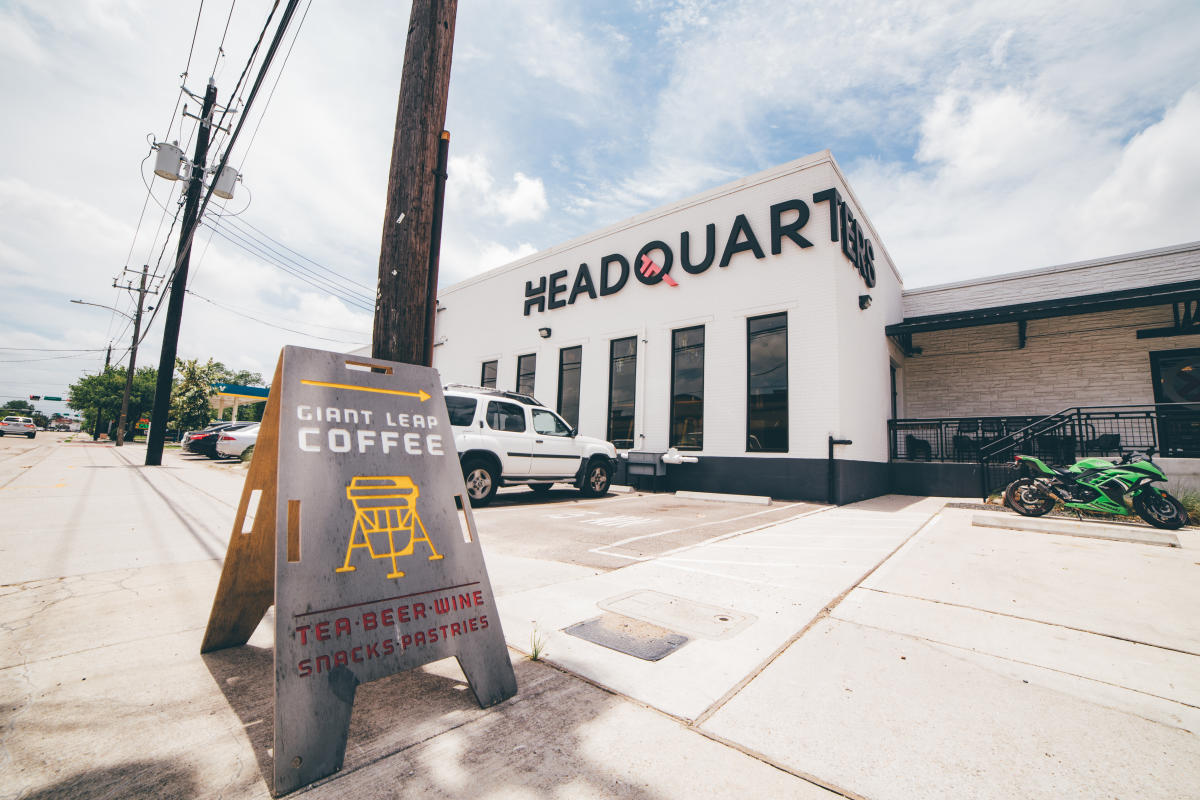 29. Giant Leap Coffee – This local coffee shop east of Downtown serves up locally-roasted coffee and variety of baked goods so good you'll feel like being matched with them was written in the stars.
30. Studio Eclipse – A trendy hair salon in Midtown, Studio Eclipse aims to keep clients over the moon with beautiful hair color and cut styles.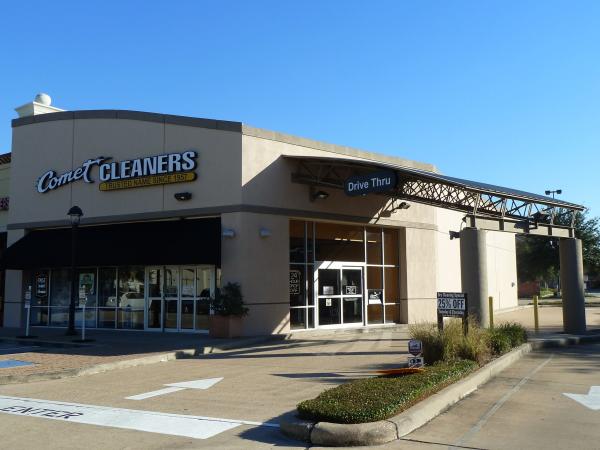 31. Comet Cleaners – No need to search the galaxy for a good dry cleaner. Comet Cleaners has multiple locations across Houston for all of your laundering.