February 23 is National Chili Day! Texas is known for its traditional take on the spicy beef and chili pepper stew. Chili was even made the official state dish by the Texas Legislature. But leave it to Houston to take the traditional and turn it into something deliciously different. From chili mac and cheese to python snake chili and nationally acclaimed chili dogs, Houston has all your chili bases covered. We put together a list of the best chili creations around Houston. Time to hunker down get your chili fix!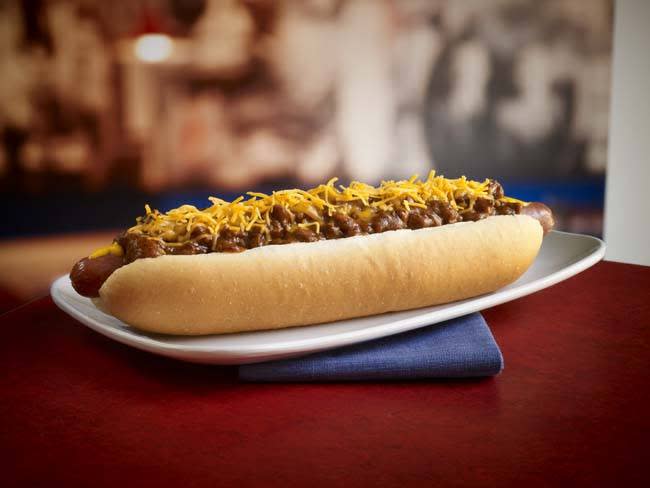 James Coney Island
Founded in 1923, this locally owned and operated fast-food chain serves up hot dogs and other quick-serve favorites. JCI is best known for its Coney Island hot dog: a grilled all-beef wiener, chili, mustard, onions on a fresh-baked bun. But the chili parlor has recently expanded its menu to feature items like the bandito Frito pie, chili & tots, and chili-covered hot tamales. 


Sammy's Wild Game Grill 
Sometimes the traditional beef chili doesn't cut it. Sammy's Wild Game Grill steps up its wild game menu with a bowl of python snake chili or chili cheese fries. Unsure of whether to take the snake meat plunge? Python meat has been compared to rich soft shredded pork so it works perfectly in a spicy chili. Sammy's offers some of the finest exotic game meats from all over the world, from antelope and elk to rattlesnake and ostrich. Choose from wild game burgers, sliders, sausage dogs and sandwiches. 

 
Tookie's offers a massive Texan Chili Cheese Burger that is out of this world. Known for its enormous burgers and oversized onion rings, Tookie's is often heralded as one of the best burgers in the Houston region. The iconic green building is hard to miss. Located just 30 minutes south of Houston in Seabrook, this old-school burger joint has been serving up local favorites for over 35 years. 

 
Chili cheese mac and cheese. Need we say more? Head to Jus Mac in the Heights neighborhood for this decadent treat. Their chili cheese mac and cheese starts with a creamy base of mac and cheese, rich beef chili, melted cheddar cheese, and Frito chips. Jus Mac gives macaroni and cheese the respect it deserves with 18 unique variations of the pasta dish. Not in a chili mood? Jus Mac's menu also includes dishes like a "light" cheddar and broccoli option, a roasted poblano-pepper-and-swiss-cheese-infused dish, and even mac-cheese soup.
Part honky-tonk and part Texas history museum, Goode's Armadillo Palace gets the mood established right off the bat thanks to the towering armadillo sporting longhorns and breathing smoke right out front. Grab a bowl of their famous Texas venison chili while enjoying the sounds of live country music and line dancing.
Previously a successful food truck on the Houston streets, Good Dog now spends its time dishing out epic hog dog creations like the Chillin' Dog with beef and chorizo chili or Picnic chili dog complete with homemade red potato salad and dill pickle to top. All toppings, buns, and dogs are made homemade locally. The popular eatery boasts a large group of loyal followers and has even made national headlines as one of America's Best Hot Dogs by Fox News, Esquire Magazine, The Daily Meal, and multiple Houston media outlets. 
Located in downtown's Phoenicia grocery, MKT Bar is an in-house wine and beer bar that serves unique international fare. Their Haig's Chili included ground chuck steak with onions, roasted peppers, fava beans and chickpeas topped with sharp white cheddar cheese, red radish, garlic and lemon zest. The succulent soup is served with fresh pita chips that come straight from a 150-foot pita bread conveyor belt that transports freshly baked pita bread and artisan flat breads from the market's mezzanine bakery to customers below.