Houston is home to more than 60 world-class museums and art galleries. Ranked by Travel + Leisure as one of "America's Most Cultured Cities," Houston offers a wide selection of unforgettable seasonal exhibits you don't want to miss this summer.
Family Time
Looking for a way to keep the kids busy while school is out? Check out Top S.E.C.R.E.T.: Summer of Spies at the Children's Museum of Houston. Kids instantly become secret agents on a special mission to help the museum thwart the dastardly plans of R.I.V.AL.—a villainous league dedicated to hijacking the Museum's secrets. Watch as your little spys make there way through hidden passages and special clues to save the day! Don't miss action-packed activities, epic performances, character appearances and extraordinary events now through Sept. 7, 2016.
By far one of Houston's most highly anticipated museum exhibits, Kusama: At the End of the Universe at the Museum of Fine Arts, Houston dazzles with amazing colors, lights, and mirrors. Be sure to bring your camera to take the most epic selfie or family photo ever in Yayoi Kusama's signature infinity rooms - Aftermath of Obliteration of Eternity (2009) and Love Is Calling (2013)—the first time this vital aspect of Kusama's work will be seen in Texas. Kusama, recently named one of TIME magazine's "100 Most Influential People," has worked in an expansive array of media since the 1950s, including painting, drawing, sculpture, film, performance art, and design. Her infinity rooms—environments lined with mirrors that confound viewers' perception of spatial limits—are among her most beloved works, and are the focus of the present exhibition. The MFAH also offers paint and sketch workshops as part of their Sunday family zone.
Art Nerd
The diversity of Houston is reflected in the depth of its art scene. Dive deeper into one of the numerous exhibits that show off the city's exclusive access to the arts. The Menil Collection presents the first retrospective in any U.S. museum devoted to the work of the American artist William N. Copley (1919-1996), creator of madcap narrative paintings, drawings, and installations. William N. Copley: The World According to CPLY will be shown in the U.S. exclusively at the Menil, through July 24, before continuing to its only other presentation in Milan, Italy. The exhibition includes 118 works by Copley from the Menil's own holdings and public and private collections in the United States and Europe. Representing every phase of Copley's work while illuminating the political themes, visual puns, and vaudevillian Americana to which he repeatedly returned, the exhibition traces the artist's career from the late 1940s, when he began teaching himself to paint and was introduced to Surrealism and the Surrealists, into the 1990s.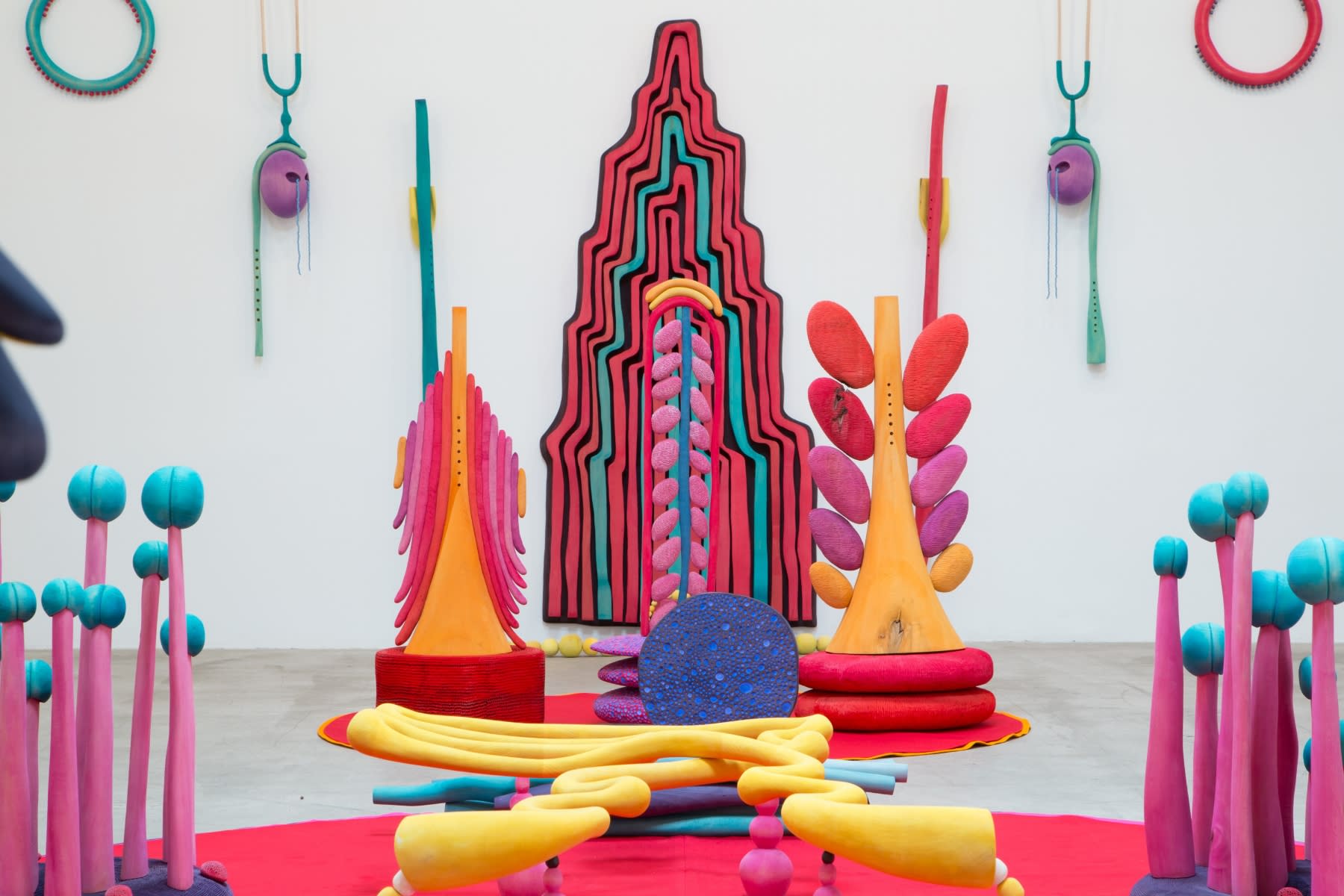 The Matthew Ronay Exhibit at the Blaffer Art Gallery surveys a recent body of meticulously hand-crafted and vibrantly colored sculptures, reliefs and installations that deliver a phantasmagoric vision of physical and psychic processes fueled by visual traditions and conventions in art, science, and popular culture. Made primarily with basswood, dye, and gouache but often incorporating such materials as steel, plastic and cotton thread, Ronay's sculptures, reliefs and installations formally draw on surrealism, psychedelia, and science fiction. The vivid colors combine hues from across the spectrum that seem to vibrate and hum—an achievement all the more remarkable in light of Ronay's deuteranomaly, a form of colorblindness.
The MFAH has organized a lineup of activities to celebrate the upcoming exhibition High Society: The Portraits of Franz X. Winterhalter, including talks, tours, and a concert. High Society, on view through Sunday, August 14, 2016, highlights a remarkable selection of some 45 paintings by Franz Xaver Winterhalter (1805–1873). Throughout the course of his career, Winterhalter captured the elegance of his aristocratic sitters with an unrivalled brilliance of technique and sensitivity of touch. Complementing his canvases are a number of garments fashioned by sought-after 19th-century couturier Charles Frederick Worth (1825–1895) and several of his contemporaries.
Off the Beaten Path
Head outside of the every day museum for splash of the extraordinary. Space Center Houston hosts an exhibit based on Mythbusters, the Discovery Channel's Emmy®-nominated TV series. Mythbusters: The Explosive Exhibition creates hands-on, interactive experiences for guests of all ages by combining scientific facts with innovative, family-friendly displays. For 14 years, the TV show featured 3,000 experiments in more than 260 episodes, testing more than 1,100 myths. Space Center Houston offers guests a series of fun, hands-on experiences and live demonstrations as part of the popular exhibit. From live demonstrations, gadgets, and real life sets from the show, this exhibit is not to be missed.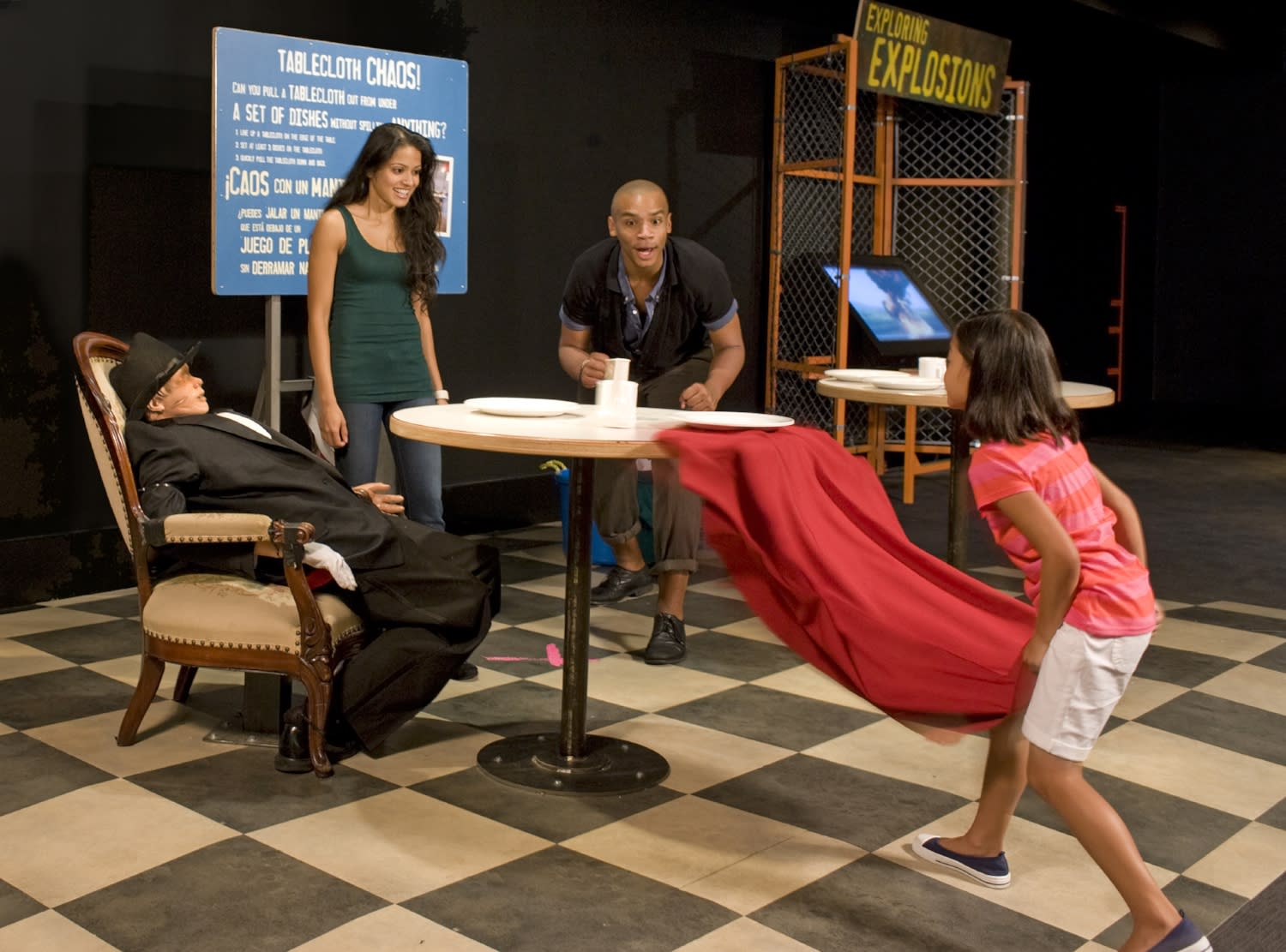 The Asia Society Texas Center presents a new exhibition of large-scale, mixed-media sculptures by Japanese artist Yuriko Yamaguchi this summer. Yuriko Yamaguchi uses materials such as resins, wire, LED lights, and other materials to create large-scale abstract sculptures that resonate uniquely in the spaces in which they are installed. Her architectural structures emphasize movement, color, and the play of light, which alters as the day progresses.
The Houston Museum of Natural Science has an unparalleled Amazonia collection. Out of the Amazon: Life on the River showcases priceless pieces of the collection—ceremonial objects, masks, body costumes, headdresses and more—are showcased in the new special exhibition. Sharing the story of thirteen tribes, spectacular feather art and other rare artifacts are complimented by photographs, videos and animals that live side by side with these indigenous communities. Visitors are offered a glimpse of everyday life, as well as the spiritual beliefs and customs, among the rapidly disappearing indigenous groups of the Amazon Rainforest.
Houston's Printing Museum is one of a kind. Guests have the opportunity to be a printer for the day. During guided tours, guests learn of early forms of printing, participate in the hands-on printing of a leaf of the Gutenberg Bible pulled from a replica press, print a copy of the Declaration of Independence on a 19th-century Columbian iron handpress, discover the importance of the Linotype machine, and witness advances in printing and self-publishing that came about in the 20th century. Tours conclude with a visit to the craft studios and other temporary exhibitions.
For a full list of museum exhibitions in Houston see our events calendar.