From ingenious dreamers to creative problem solvers, some of Houston's best and brightest are women who have helped not only give birth to this city, but who have also been essential in making Houston and the world better. In honor of the centennial anniversary of women's right to vote, we are highlighting the contributions of some of the city's extraordinary women--past and present--who are pioneers, community leaders, and culinary and cultural moguls.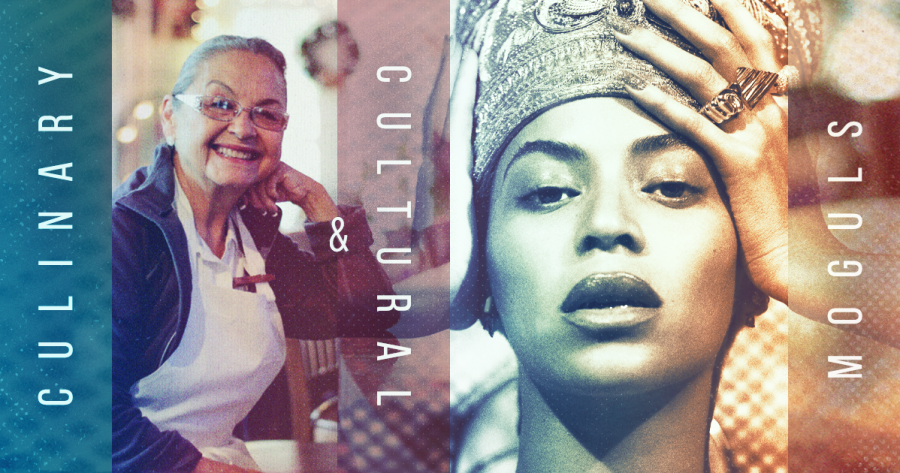 Irma Galvan
Irma Gonzalez Galvan was born in Brownsville, TX, and moved to Houston in 1946 with her mother and siblings at the age of 5. Many years later, as a struggling single mother herself, she decided to open her own small downtown eatery in the middle of an economic downturn.
After a brief stint as a sandwich shop, Irma's Mexican Restaurant was finally born, outfitted with Irma's personal furniture from home and staffed with her children working by her side. Irma is a self-made entrepreneur who decided to chase after her dreams in her middle years. She is a community-minded businesswoman who is known to give her utmost attention to each and every customer.
Irma is the first female chef from Houston to win the prestigious James Beard Award. In a city already well-known for its culinary excellence, Irma has proven to be one of the very best. Since the 1989 opening of her first restaurant in a depressed region of the city, she has been a force for positive growth in her community, drawing visitors and vitality from every corner of the city with her delicious cuisine.
To find out what Houston means to Irma, check out her My Houston interview.
Beyoncé
Beyoncé is an entertainer that truly needs no introduction. This Houston native is one of the world's top-selling recording artists and the most nominated performer in Grammy Award history. She is also the most awarded artist by the MTV Video Music Awards. Queen B was even featured on Time Magazine's list of the top 100 women who defined the 20th century.
Born Beyoncé Giselle Knowles in Houston, TX, she first rose to fame as lead singer of the all-female singing group, Destiny's Child – one of the most popular R&B acts of the late 90s and early 00s. Her solo career, launched in 2003 and continuing to this day, has shown her to be one of the most prolific entertainers of her generation.
As a Hollywood actress, head of a fashion and beauty line, or writer/director, she has shown herself to be a tremendously versatile artist and businesswoman. Beyond this, she has also proven to be a caring and community-minded philanthropist – raising emergency relief funds in the aftermath of hurricane Katrina and a recent collaboration with Megan Thee Stallion to provide coronavirus relief in their shared hometown of Houston.
To check out Beyoncé's favorite Houston spots, check out her My Houston interview.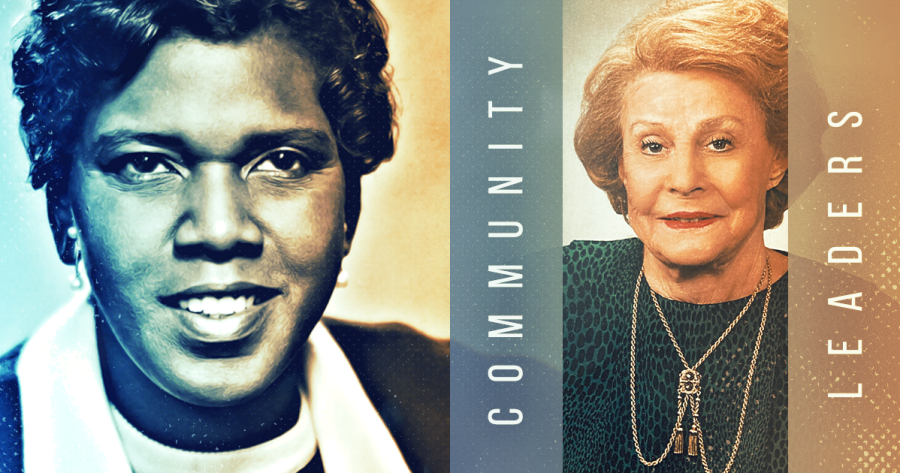 Hon. Judge Ruby Kless Sondock
Hon. Judge Ruby Kless Sondock, did not begin her professional life in the pursuit of a big dream. The practical, early 60's housewife and mother enrolled in the University of Houston law school located in Houston's Third Ward with the modest goal to become "the best legal secretary in town." Instead, she was valedictorian of her class and admitted to the State Bar of Texas, even before graduation.
Judge Ruby Sondock became the first female state district judge appointed in Harris County, and in 1982, she was appointed as the first female justice to serve on the Texas Supreme Court. As a Democrat, appointed by a Republican governor, she expressed high hopes that her appointment would end the partisan election of judges in Texas.
While she may not have set out to become a trailblazer, the Hon. Judge Ruby Kless Sondock managed to excel in a male-dominated profession with grace, dignity, intelligence and courage. An annual lecture series on legal ethics at the University of Houston Law Center was named in her honor, and in 2015 she was inducted as a "Texas Legal Legend" by the Litigation Section of the Texas State Bar.
Find out more about the neighborhood where Judge Ruby studied law, Houston's Third Ward.  
Hon. 

Barbara

 

Jordan
U.S. Congresswoman Barbara Charline Jordan was a woman of powerful voice and exceptional character, born into the segregation of Houston's Fifth Ward in 1936. During her childhood in this all-black neighborhood, a career day speech at Phillis Wheatley High School by African American lawyer, Edith Sampson, inspired Barbara to pursue law herself.
After graduating magna cum laude from Texas Southern and earning her law degree from Boston University (as one of only two African American women in her class), Barbara passed the Massachusetts and Texas bars and opened a law practice in Houston. Her work on the John F. Kennedy presidential campaign led her toward politics, and in 1966, she became the first African American elected to the post-Reconstruction Texas Senate, and the first Southern African American woman elected to the U.S. House of Representatives. 
Baraba sponsored legislation that expanded the Voting Rights Act of 1965 to include Latino, Asian, and Native Americans and gave the opening remarks during the impeachment process of President Richard Nixon in 1974. Although her health prevented her from accepting a U.S. Supreme Court appointment by President Bill Clinton, she was presented with the Presidential Medal of Freedom
Check out the video to find out more about Fifth Ward, the neighborhood that helped shape and mold Barbara Jordan.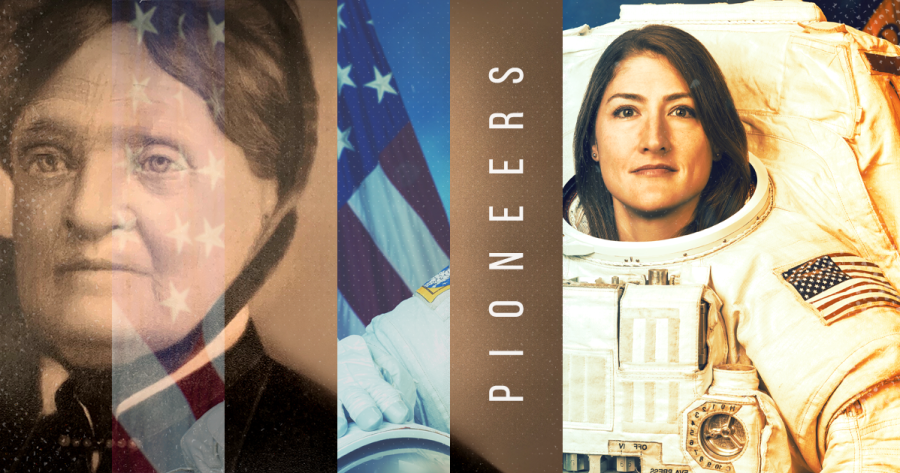 Charlotte Baldwin Allen 
​"The Mother of Houston" 
Charlotte Baldwin – Mother of Houston and unacknowledged visionary – was an explorer and a builder. Alongside her husband and brother-in-law, Augustus and John Allen, Charlotte is credited for helping establish and develop the city.
1836 did not afford Charlotte the opportunity to leave her mark on all she created. As a pivotal businesswoman, cattle rancher, philanthropist and trailblazer, her name has only graced an elementary school, a steamboat, and a city park.
Today, the C. Baldwin Hotel honors Charlotte's tenacity and vision by proudly putting her name on the door. Nestled in the heart of the Allen Center, C. Baldwin celebrates the woman who dedicated her life to our city.

In need of a staycation? Head downtown and enjoy a restful stay in the heart of Houston. Enjoy rates starting at $169 including parking, Paloma nail salon self-care kit, sparkling wine, late checkout, and a complimentary room upgrade. Save 20% when you book five days in advance.
Christina Koch 
Space explorer and record-breaker
NASA astronaut Christina Koch returned to Earth on Thursday, Feb. 6, 2020 after 328 days living and working aboard the International Space Station. Her mission is the longest single spaceflight by any woman. While onboard, Christina and astronaut Jessica Meir performed the first all-female spacewalk to repair a battery charger. In total, Christina performed six spacewalks and spent a total of 42 hours and 15 minutes outside the space station.
Now that she is home, she's continuing to train — as much as she can from home — while awaiting her next assignment to space. And for her, the next call from NASA could be a big one. The space agency is aiming to send the first woman to the Moon as early as 2024 as part of its Artemis mission. It's possible that woman could be Christina.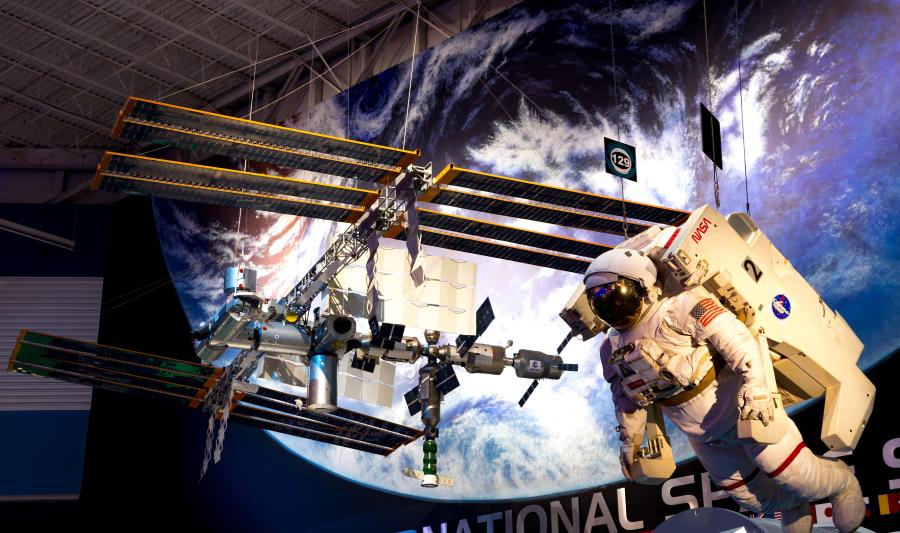 Do you dream of flying amongst the stars? Have you ever wanted to touch a moon rock? Or see the Historic Mission Control in person? You don't have to be an astronaut to get a taste of space. 
Skip the ticket window and purchase passes to Space Center Houston to check out over 400 space artifacts. Can't get enough? With the Space Explorer Pass, guests can delve into the world of space exploration by visiting two of Houston's greatest attractions: Space Center Houston and the Burke Baker Planetarium at the Houston Museum of Natural Science.