Grab your friends and get ready to kick off 2019 with a watch party you won't soon forget at the Chevron Houston Marathon Sunday, January 20. Now in its 47th year, the 26.2-mile race will draw over 300,000 runners, volunteers and spectators for one of the city's largest and most-anticipated events of the year.
Spectator preparation is the name of the game if you want to have a good time, so here are some tips for planning a fantastic outing on race day.
Location, location, location
An estimated quarter of a million people are expected to line the streets of Houston to cheer on the runners, so you'll have to get up pretty early in the morning to claim your spot along the route. Not to fret. Marathon organizers have compiled a list of great places where you can see the race and enjoy your own watch party.
A New Definition of Meal Planning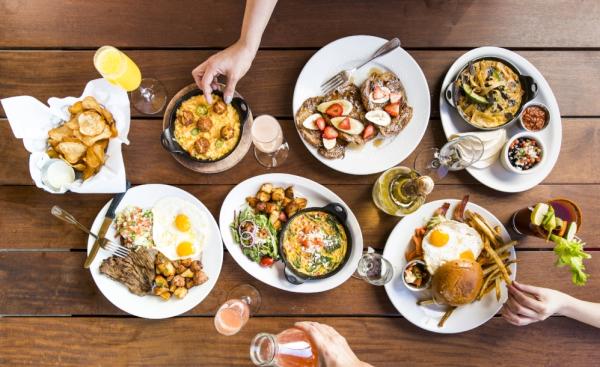 What's a good party without great food? There is a plethora of great places to eat along the race route, where you can get a few to-go meals. Keep in mind you'll be eating outside, so stick to finger foods that are easy to handle and pop in your mouth without the need for utensils. Avoid messy dishes that have sauces or gravy and be sure to bring kid-friendly options like pre-cut fruit if you'll have little ones with you. Brown Bag Deli is a great option for sandwiches, and Amazon Grill, Hungry's and Backstreet Café all have menus sure to satisfy your taste buds.
Drink Up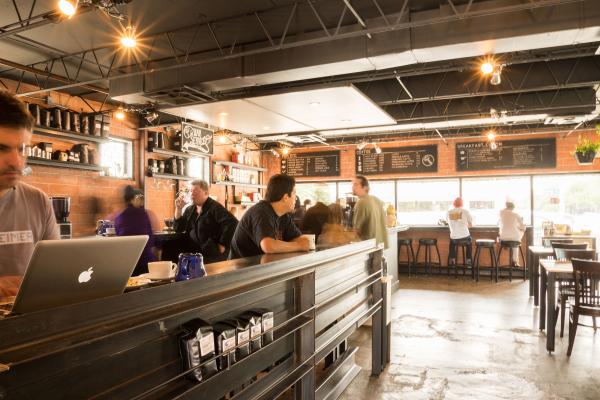 The runners aren't the only ones who'll need to stay hydrated. Be sure to bring plenty of water, sports drinks or juice. The weather is expected to be chilly for the marathon, so don't forget your favorite coffee, tea or hot chocolate to keep warm in the elements. Inversion Coffee House is a great option for a cup of java and your favorite baked goods. Race day is expected to be chilly, so here are a few more ideas on where to go to grab a warm drink.
Gimme a Sign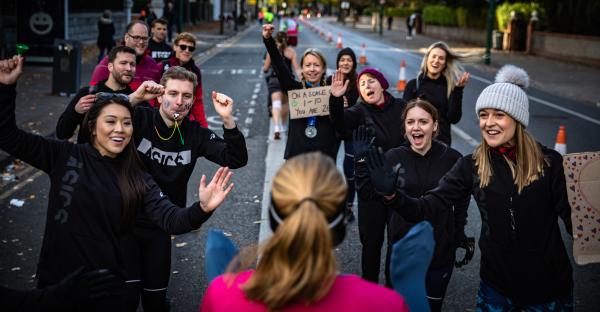 One of the best features of any race are the encouraging, funny and wacky signs spectators bring to the event. All it takes are some poster boards, colorful markers and a little ingenuity to make creative and encouraging signs for the runners. Consider personalizing your sign if you'll be supporting a family member, friend or co-worker in the race.
The After Party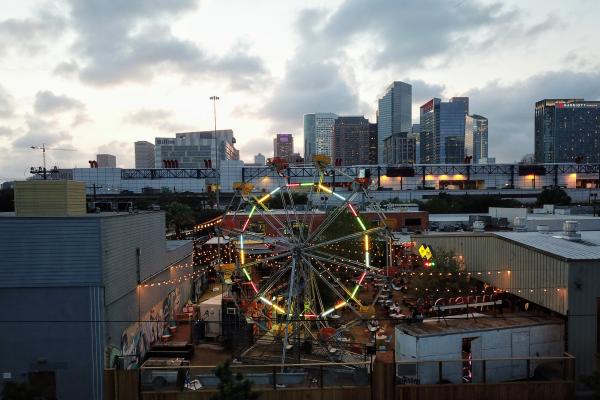 The party doesn't have to end when the race does. After the runners have crossed the finish line, you and your group of friends can continue the celebration at any number of the various restaurants, bars, cafes and other great spots near the race's end. Check out these food options near Minute Maid Park.
Staying In
So maybe braving the elements and crowds just isn't your thing, but you still want to be part of the marathon fun. Instead of heading downtown, invite your pals over to watch the race on ABC 13 from 7 a.m. to 10 a.m.
For more information about the race, visit the Chevron Houston Marathon website.