Fashion designer, owner of Dao Chloe Dao boutique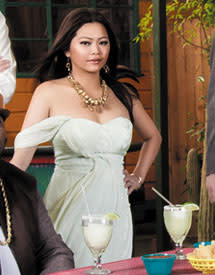 After an eight-year stint in New York, where she earned a pattern-making degree from FIT, fashion designer Chloe Dao returned to her Houston hometown in 2000 to open her boutique, DAO Chloe DAO (formerly Lot 8). The store showcases Dao's feminine and flattering designs, as well as limited-edition pieces and a bridal collection. 

In the years since returning to her hometown, she's taken top honors on Season 2 of Project Runway, designed travel gear that's stocked in more than 1,200 Staples stores and offered her Simply Chloe Dao line exclusively for QVC from 2007 to 2010. 

Locally, she's also made a point of supporting rising-star designers, serving on the fashion advisory boards at Houston Community College and The Art Institute, and giving back to the community through Dress for Success, Community Cloth and Theatre Under the Stars.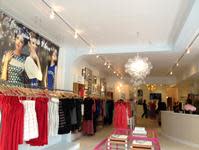 Birthplace...Pakse, Laos. I grew up in Houston. I came to the United States when I was eight years old. [I had] pretty much an all American childhood--cheerleader, wrote for the school newspaper, played tennis. When I turned 20, I went to New York City and worked in the fashion industry there from 1992 to 2000. Then I came back and opened my own store in Houston.
Houstonians' response to Project Runway...Honestly, I feel so much love from Houstonians even to this day--it's been six or seven years. That's what is so amazing about it--it's ongoing.
Staying humble...I keep it real. I'm just a working girl at the end of the day.
Favorite place to shop...Anything on 19th Street--Jubilee, Retropolis, Wear it Again Sam--any of those vintage stores. I could be in there for hours.
The Heights...I live and work in the same place [in The Heights]. We like to walk to 19th Street. I love living in the Heights, because it's the epitome of Houston--old and new combining but still keeping tradition. Do you have a favorite restaurant or shop?
Where I take out of town guests...I'm going to be totally Asian, but I would take them to the Kim Son buffet. It's my favorite place. If you're Vietnamese, it's so authentic. They have a station where you can get four or five different soups, duck with the buns, stir fry with tofu. The Bellaire location is the biggest one. When I want to treat myself, and eat as much as I want, that's where I go. I would [also] take them to the Museum District. Walking around the Contemporary Arts Museumis probably my favorite. I like the shop downstairs because it reminds me of MoMA.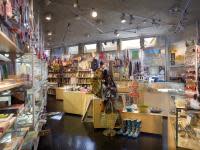 Why Houston...I researched the retail scene for two years. I was noticing that Houston was finally getting big press in fashion magazines. The market was totally growing, and the fashion scene was growing a little bit more. I decided to move home and open my boutique. The concept of the boutique was a small New York boutique in Houston, Texas. I showcased local designers, my friend designers in New York and my designs mixed in. We were the only ones really doing it.

Opening shop in Rice Village...I really wanted [my boutique] to be in the area because it was like New York, I felt. You can get out of the car and just walk around the shops. There were a lot of mom-and-pop shops, and I was really drawn to that.
Houston's fashion scene...It's exploded, I think. When I first opened my boutique, there was only a handful of  boutique owners. But now, just in Rice Village, there are 15. It's all over the city. [Houston] is becoming a real fashion capital in Texas. I think Houston is really getting up there with Fashion Houston (Houston's fashion week), the Art Institute having a design program now, and the great design students coming out.