Actress, The Ensemble Theatre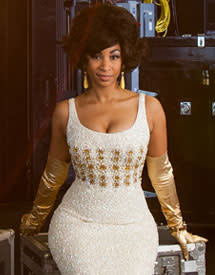 Jet-setting singer-actress Constance Washington has always been on the move. From a young age, the Texas native--who currently works for United Airlines between gigs--showed a natural proficiency for the performing arts through dance, vocals and music. Though her instrument of choice remains the piano, Washington also plays the bass, saxophone, drums and guitar. Vocally, she recently appeared at Disneyland and also performed at the 2009 Inaugural Ball for President Barack Obama. 

In the theater and film world, some of her credits include the role of Dotty Moffett in Main Street Theater's Caroline, Or Change, Sparkle Williams in the Ensemble Theatre's Sparkle: The Musical and Queen Glinda in their production of The Wiz.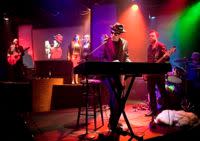 Birthplace...Houston.
I got connected with the Ensemble Theatre when...I was taking a class at the University of Houston, it was Acting I and I just took a chance. I took an acting test and I got it the first time. It was like whoa.
 
Getting into character was...different. It was just an audition, so I didn't know what they were looking for or what they were thinking. I was fresh out of my first acting class.
The Ensemble Theatre started...almost 50 years ago. They do more African American plays like Cinderella, the version by the African American Shakespeare Company, and August Wilson's plays.
Houston's art scene is...underappreciated, but it's rising. There's a lot of smaller theaters that are trying to do their thing like Catastrophic Theatre and Mildred's Umbrella.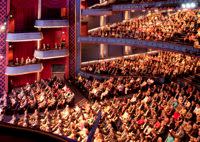 Where I take friends who visit Houston...Midtown. It's really nice. There's a couple of times that we've gone to see my favorite show here—The Alley Theatre's Scrooge. They do a really amazing job. I want to be in that show. All I want to do is be a ghost! People think I'm so weird, but you've never seen their ghosts. They have this great headdress and they glow in the dark. Karaoke's a big thing, too. We go to Christian's Tailgate or they have a new one on White Oak in The Heights. We also like to go to Uptown to Belvedere or RA Sushi.
I would really like to...work at the Alley Theatre or TUTS. I've been on stage at Miller Outdoor, but just to see the intricate workings of big productions, just to see that big professional experience, where everyone is in character. Or, if I was about 60 pounds lighter, I would want to dance at the Houston Ballet and be the Sugar Plum fairy. Their costumes are amazing.