Whether you're here for work or pleasure, it seems the work emails never stop. Coworking spaces offer affordable and flexible office spaces for our beloved 'bleisure' traveler. All we ask is that you take a break from work to enjoy Houston while in town!  
A few years back these spaces were rare around Houston, but now the city is seeing a boom with many coworking spaces – both franchises and homegrown – opening up and more on the way. Now those looking to get out of their home offices or traveling here for work and play will find plenty of options to meet their business needs.
DOWNTOWN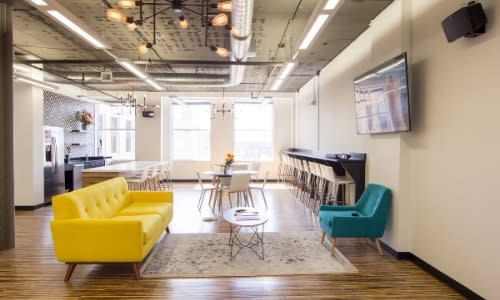 Level Office
With two locations in downtown Houston, Chicago-based Level Office offers modern spaces that include fully furnished private offices for as many as 20 people and affordable coworking memberships that start at $99 a month. Choose from the Theater District location on Rusk or the larger Scanlan Building on Main Street. Amenities include an espresso bar, printing services, beer on tap, and more. Day offices are also available. leveloffice.com
EAST OF DOWNTOWN
Headquarters
Houston siblings Peter and Devin Licata dreamed up this 36,000-square-foot creative space in the East End as a way to give small businesses the benefits of a corporate campus. The light-filled, industrial building features roomy private offices as well as a coworking space. With five conference rooms, a courtyard, a game room complete with a kegerator, and a fully equipped kitchen, there's also plenty of common space to work in and collaborate. Bonus: Giant Leap Coffee just opened within the building, which means coffee, pastries, lunch and breakfast are within easy reach. Plans start at $450 for a permanent desk. headquartershtx.com
The Annex
Brought to you by the owners of Tout Suite, this sleek, industrial-looking space in East Downtown offers a variety of spaces, from flex desks to offices to retail spaces. Tenants have access to three conference rooms, copy services, and free coffee and tea. Half-day and full-day passe are available for those who don't live in Houston or just need a desk or meeting space for a day or two. The Annex will officially launch in March but it's already booking tours and signing up members. Plans start at $250 for a flex desk. 
MIDTOWN
Wi+Co Work 
Housed in historic home in Midtown, Wi+Co Work blends the feel of a coffeehouse with the perks of shared office space. The family owned space opened in 2015 and offers its members several working arrangements, from open desk space to private office suites. Natural light permeates the house, where members will also find phone booths for private calls and a retro-looking kitchen where they can enjoy food and wine during member events. If the weather is nice, take your laptop out to the home's front porch or grab a seat at the picnic tables on the front lawn. Memberships start at $120. wicowork.com
GALLERIA/UPTOWN 
WeWork 
The first of two Houston locations, WeWork Galleria is a modern, three-story space perched up high in one of the tallest buildings in the Uptown area. Offering flex desks and private offices, WeWork also offers its members access to events and a network of professionals from its locations around the world. With common areas, including a fully equipped kitchen on every floor, as well as phone booths for members who need a quiet space to work or make a phone call, WeWork seeks to meet its members every need. Prices start at $250 for an open space desk. WeWork's downtown location on Main Street is set to open in April. wework.com
WEST HOUSTON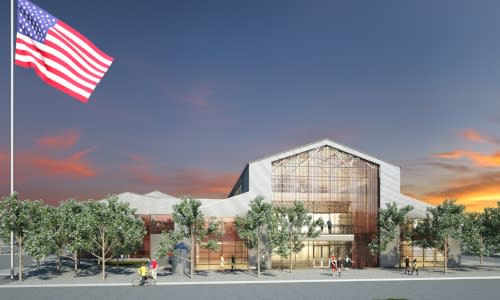 The Cannon
Founded by Houstonian Lawson Gow, The Cannon has big ambitions. Currently operating in what owners call "the waiting room" – a 20,000-square-foot space with private offices and open desk space – while a larger facility is built out, The Cannon hopes its 17-acre campus will become a one-stop shop for entrepreneurs. Future plans include 120,000 square feet of coworking space, in-house mentors and service providers, and amenities such as a gym, coffee shop, and restaurant. While construction is underway, you can take advantage of their current space, which has lounge and TV areas, a ping pong table, conference rooms, and a kitchen. Memberships start at $150 and day passes are available. thecannonhouston.com
WorkFlourish
WorkFlourish offers its members access to offices and shared coworking spaces on the ground floor of Ascension on the Bayou, a luxury apartment building in Westchase. Members of this coworking community have access to the building's gym and parking and are only steps away from Terry Hershey Park. The space founded by Trevor Hightower offers 700- to 1,000-square-foot offices complete with their own kitchens and bathrooms. Solopreneurs may choose a flex desk or permanent desk and enjoy access to the amenities, which also include a ping-pong table, refreshments, and opportunities to connect with mentors and advisors. Prices start at $200. workflourish.com
Office Evolution
Opening in February at the intersection of Beltway 8 and Wilcrest in the Westchase District, this space features private offices, dedicated desks, coworking space and two conference rooms. It's the first Texas location for this Denver franchise and the first of multiple locations coming to Houston. Office Evolution offers a quiet and professional space that is typically smaller than other coworking spaces so members can get more personalized service. Amenities include complimentary coffee and tea, printing services, and networking events. Hourly day office and conference room rentals are available. officeevolution.com
CY-FAIR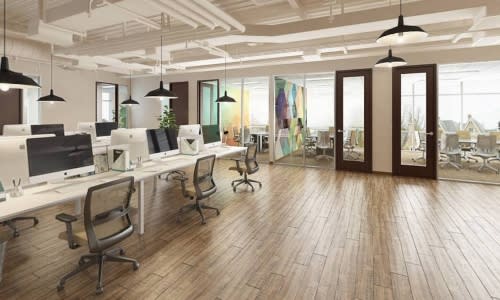 The Work Well 
Housed on the third floor of a building at the intersection of Highway 290 and FM 1960, The Work Well by Caldwell Companies aims to be the perfect blend between traditional executive suites and coworking spaces. Its 23,000-square-foot space in Cy-Fair has plenty of natural light and offers private offices decked out with standing desks and ergonomic chairs. A coworking area offers flex and permanent desks for those who don't need a dedicated office. Seminars, happy hours, and lunch speakers will be part of the calendar once The Work Well opens its doors. Memberships start at $199 for coworking and $99 for virtual offices. Day passes and conference room rentals are available. theworkwell.com