Houston often tops lists as a top diverse city in America, and that's clear just from studying our population, incredible restaurants and vast business opportunities. But not as well known, is just how often Houston is the place for a cultural center to stake its first location.
Founded in 1972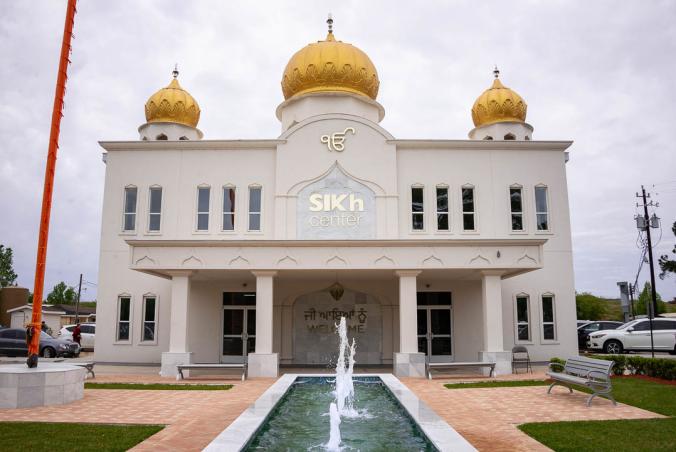 Established in 1972 by five families with the mission of serving the Gulf Coast community, the Sikh Center of the Gulf Coast holds the distinction of being the inaugural institution of its kind in the southwestern United States. Today, it proudly stands as the region's most enduring and venerable place of worship, catering to the needs of numerous families spanning the area.

Houston boasts several temples, commonly referred to as gurdwaras, which are dedicated to the Sikh faith. However, the Sikh National Center, located on the Sam Houston Tollway, also functions as a pivotal focal point and enjoys proximity to a section of the tollway named in memory of Sheriff's Deputy Sandeep Dhaliwal.
Opened in 2004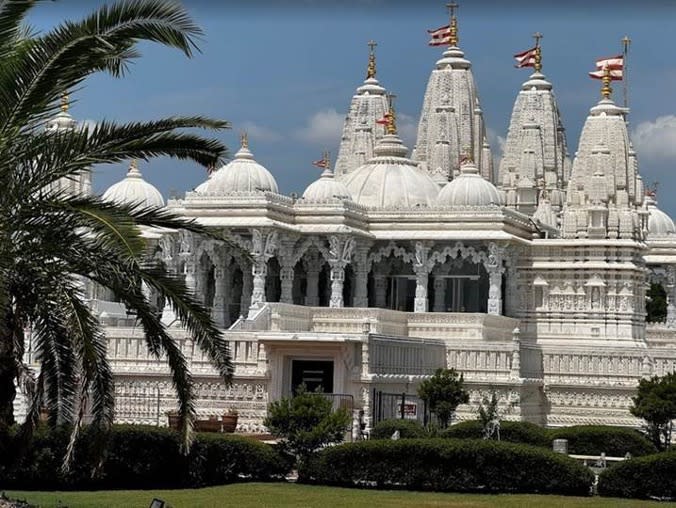 BAPS Shri Swaminarayan Mandir is the first traditional Hindu Mandir of its kind in North America. Construction of the mandir commenced in 2002, marked by the celebration of the inaugural stone-laying ceremony, which featured the first carved stones. On the 25th of July 2004, the mandir received its official inauguration in the esteemed presence of Pramkuh Swami.
This magnificent mandir is a testament to exquisite craftsmanship, with its construction involving a staggering 33,000 individual pieces of marble and limestone. These remarkable materials were meticulously hand-carved in India by a team of 2,400 skilled artisans. Following their creation, these 33,000 pieces were carefully transported to Houston, utilizing 150 containers for the journey. The assembly of the mandir was akin to assembling a three-dimensional jigsaw puzzle, with the pieces seamlessly fitting together in a tongue-and-groove fashion. Notably, the entire structure, including its 4-foot foundation, is devoid of any iron or steel components.
The history of the mandir in Houston is compelling. In 1977, following Pramukh Swami Maharaj's initial visit to Houston, a small group of devotees initiated spiritual gatherings in private residences. A significant milestone occurred in July 1980 when an assembly of 350 devotees convened at Alief Hastings High School during Pramukh Swami's visit. By 1985, it became evident that a larger space was imperative. Consequently, a location for a new mandir was identified in Stafford, Fort Bend County. The groundbreaking ceremony for this new mandir took place in 1986. Situated on a spacious five-acre plot, the newly constructed mandir included an impressive 8,000 square foot assembly hall. This mandir, located on Brand Lane, received its official inauguration in 1988, an event graced by the presence of Pramukh Swami.
In the late 1990s, with the congregation's ongoing growth, plans began to materialize for the development of a new Shikarbaddha mandir adjacent to the existing one. Pramukh Swami Maharaj presided over the foundation stone laying ceremony for this mandir in September 2000.
Cao Dai Temple
Opened in 2015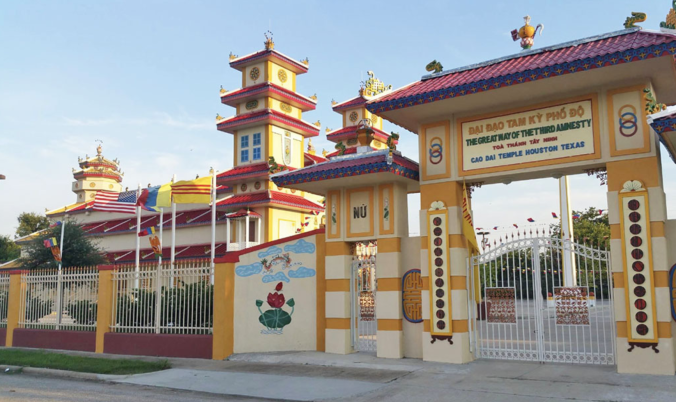 In the Houston area, there are four places of worship dedicated to Cao Dai, but the largest and most intricately designed among them is the 7,500-square-foot temple located in southwest Houston. It's worth noting that only the temple in Dallas surpasses it in size within the United States.
Cao Dai, a relatively young religion, was founded in 1926 by Ngo Van Chieu, a Vietnamese civil servant working under the French colonial administration. He claimed to have received a divine vision from God, urging him to unite the world's major religions. "We firmly believe that all religions are fundamentally one," Tran explained.
Though estimates vary depending on the source, it is believed that there are anywhere from 2 million to 6 million followers of Cao Dai worldwide. At the Cao Dai temple in Southwest Houston, the Sunday gatherings typically consist of nine attendees, most of whom are members of the Trinh family. The temple's congregation comprises approximately 250 individuals.
Opened in 2019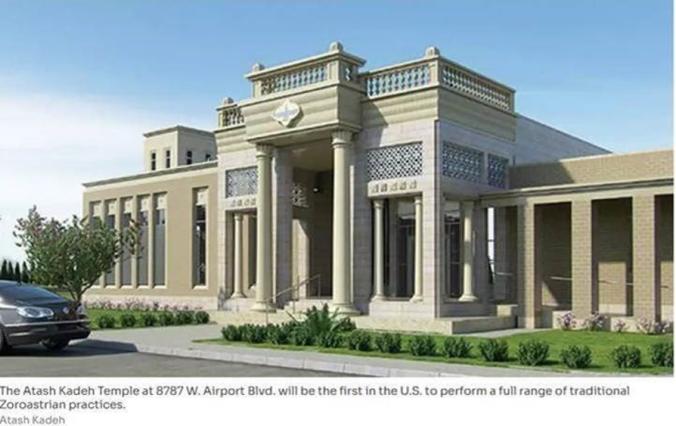 The Zoroastrians, who follow one of the world's oldest religions that was historically practiced throughout the vast Persian Empire, inaugurated their comprehensive temple in southwest Houston in 2019. This Zoroastrians Fire Temple stands as the first temple in the United States equipped to conduct a complete spectrum of traditional Zoroastrian rituals, including the consecration of priests.
Opened August 2023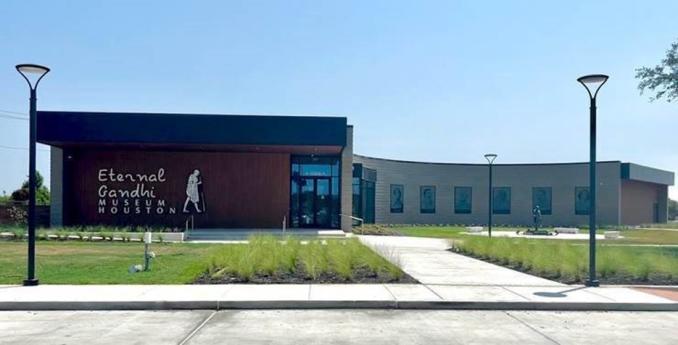 The first museum in North America dedicated to Mahatma Gandhi opened in Brays Oaks in 2023. EGMH quickly became a gathering place where individuals from various backgrounds could unite to delve into the narratives of leaders who, through peaceful methods, brought about significant societal transformations. Through the examination and application of the wisdom imparted by history's most eminent champions of peace, commencing with Mahatma Gandhi, EGMH aspires to establish a local, multi-generational blueprint for enduring social betterment—a model poised to resonate on a global scale.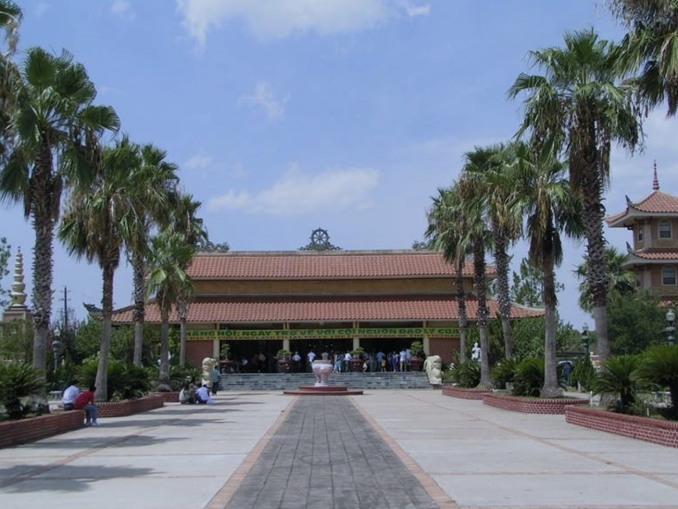 Following a 12-year construction period, this temple situated in Sugar Land now serves as the residence of Vuong Bach, famously known as the TikTok Monk, boasting an impressive following of 600,000 individuals and garnering 5.4 million views on the platform. The temple hosts meditation classes every Sunday and Wednesday.
The first Ismaili Center is under construction.
Photos courtesy of cultural centers mentioned in this post.