Diwali, or the "Festival of Lights," is India's most important holiday of the year. Celebrated by Jains, Sikhs and some Buddhists, Diwali symbolizes the inner light that protects from spiritual darkness. In Houston, there are plenty of ways to celebrate this special five-day holiday.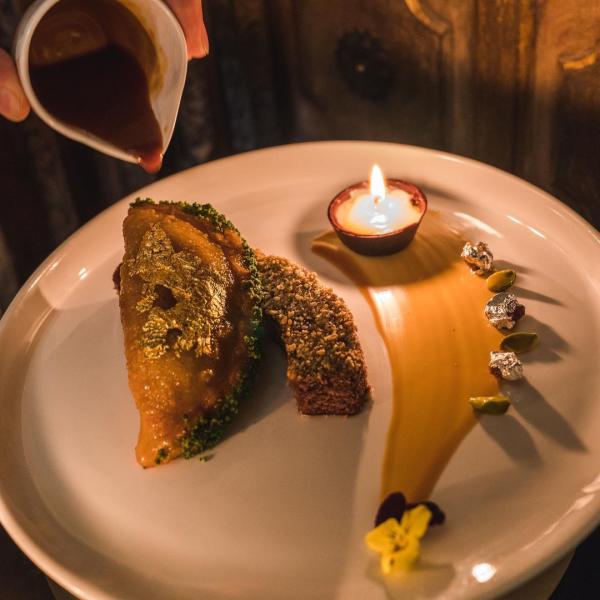 Courtesy of @MusaaferHouston on Instagram
Musaafer's Diwali Celebration
From October 29 to November 5, celebrate Diwali at the upscale Musaafer with a special five-course menu by chef Mayank Istwal and pastry chef Ruchit Harneja. The exclusive menu features dishes like Tuna Masala Papad, a thin Indian wafer served with ahi tuna,mango chutney, ginger and serrano pickles, and Kadhai Chicken, a tasty and spicy chicken dish from northern India. For dessert, the Badam Katli, described as almond fudge pop rocks, have us intrigued. To reserve your experience visit musaaferhouston.com or call 713.242.8087.  
Diwali Bazaar
Celebrate Indian culture with street food, live entertainment, fashion, and shopping! The Houston non-profit India House is hosting a festive Diwali Bazaar on October 30. You'll enjoy Bollywood performances, music, henna art, and a kids zone with tons of games to keep the little ones entertained. The event is free and open to the public.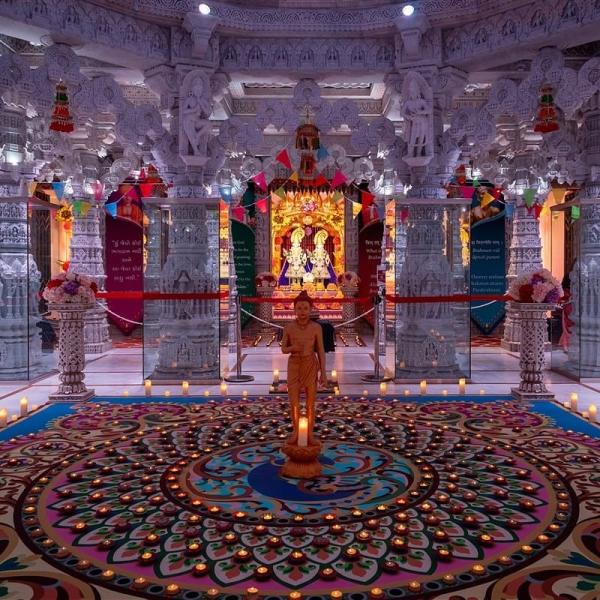 Courtesy of @BAPSHouston on Instagram
Diwali Celebrations at BAPS Shri Swaminarayan Mandir
This Hindu temple in Stafford will host various Diwali celebrations starting October 30 with a light exhibition at 6 p.m. and a Unity light show at 7:45 p.m. The Unity Light Show will continue daily through November 4. On November 4, Diwali Day, celebrations begin at 5:30 p.m. Food will be available on site on October 30, November 4 and 5. BAPS Houston will also host a virtual Diwali celebration for kids on November 13. 
"The Diwali Gift" at the Woodlands Children's Museum
Take your young kids to the Woodlands Children's Museum for a special reading of "The Diwali Gift" by Shweta Chopra & Shuchi Mehta. The story about three curious monkeys highlights Indian culture and the traditions surrounding Diwali. The event will take place on November 4 at 11 a.m. and is included in the museum price of admission.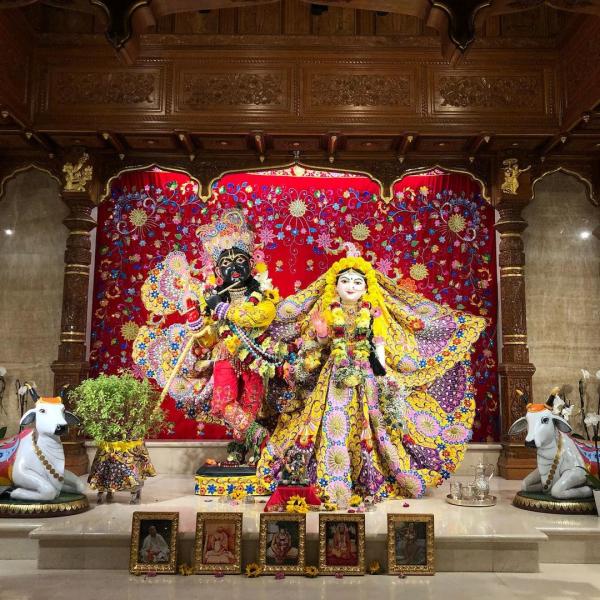 Courtesy of @HoustonISKCON on Instagram
ISKCON Diwali
ISKCON –the Hare Krishna Community of Houston – will be celebrating Diwali on November 4 from 6:30 p.m. to 8:30 p.m. There will be a candle-light darshan, which in the Hindu faith is "an experience of grace and connection arising from the sight of a holy being or natural spectacle," in the temple. There is also an online Bhagavatam class from 7:30 a.m. to 8:30 a.m. Visitors must RSVP to visit the temple.