Diwali or the "Festival of Lights" is one of the largest celebrations on the Hindu calendar, but is also celebrated by Jains, Sikhs and some Buddhists. Diwali symbolizes the spiritual victory of light over darkness, good over evil and knowledge over ignorance. The festival can last up to four or five days and in Houston, there are plenty of ways to celebrate this special holiday.
Diwali Celebrations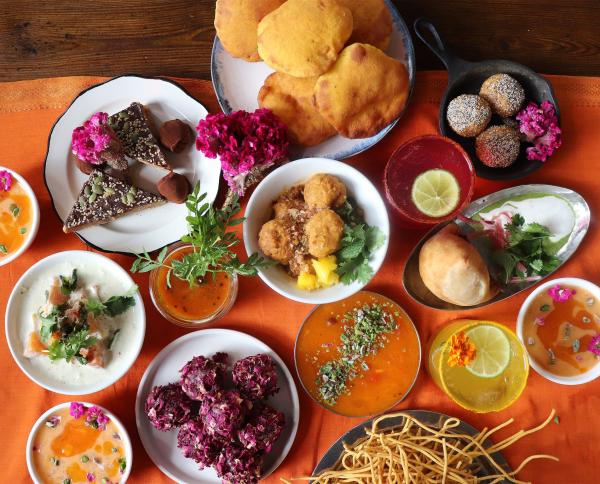 Diwali Dinner at the Pondicheri Bake Lab + Shop
Guests can enjoy a festive luxurious multi-course feast to celebrate the ancient holiday of Diwali (think fresh truffles, rare mushrooms, locally curated vegetables, exotic spices, copious amounts of ghee and more).  A victory of light over darkness and good over evil! In the true spirit of Diwali, the meals will be 'veeghan' (aka vegan but with ghee). 
Where: The Pondicheri Bake Lab + Shop (located above Pondicheri restaurant) 
When: November Friday November 13th, 2020
What: 2 seatings at 6 pm and 8 pm $100/ per person ***please note – seating is extremely limited***
Includes food & gratuities |  does not include drinks or alcoholic beverages
**Guests can reserve their spot for the dinner online at https://www.pondicheri.com or call the restaurant at 713-522-2022. 
Musaafer's Diwali Celebration 
Starting November 9 through November 14, celebrate the Hindu Festival of Lights with a special five-course menu by Chef Mayank Itswal. The restaurant will be illuminated with lanterns and lights playing into Diwali's theme of choosing light over dark. Menu highlights include Dal Pakwan made of flour-cumin crisp, chana dal creamux, tamarind chutney, cilantro, Serrano and 24 karat gold, the Palak Murg comprised of Chargrilled chicken morsels, spinach, fenugreek and beetroot leaf crisp and the Besan Ladoo a dessert comprised of gram flour praline and white truffle chocolate soil.   
The Chef Tasting Brunch is available on Sundays from 11 a.m.-3 p.m. The Diwali menu is available on November 9 through November 14. To reserve your experience visit www.musaaferhouston.com or call 713.242.8087.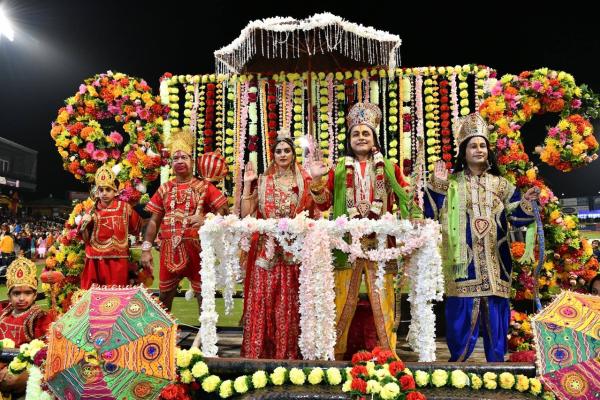 On Saturday, Nov. 7, the Diwali Dussehra Festival (VIRTUAL) 2020 will take place virtually this year. This event is one of the Houston area's largest Diwali celebrations. Organized by the Shri Sita Ram Foundation, the annual event is in its 9th year and has plenty for the entire family to enjoy. The event takes place from 4 p.m. to 10 p.m.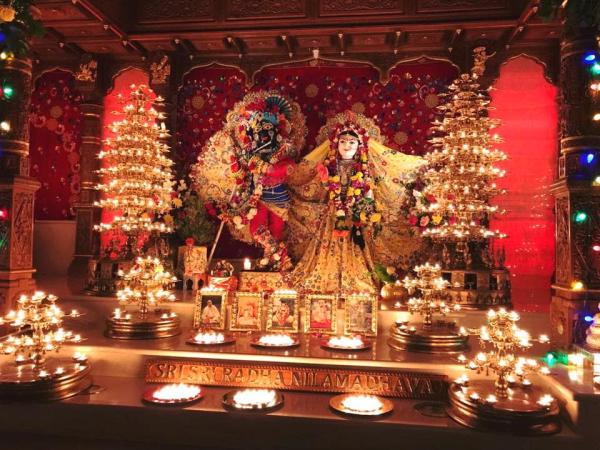 Iskcon of Houston will be celebrating Diwali at the temple on Nov. 14 from  5:30 p.m. to 7:30 p.m. Visit the temple, which is part of the International Society of Krishna Consciousness, for their colorful celebration. The presiding deities, Sri Sri Radha Nilamadhava are expertly adorned with flowers in a grand display and the architecture of the temple at Diwali is another site to behold.