Beyond the Peaceful Sea is where their journeys begin. Three artists from different paths, contrasting cultures, and distinctive disciplines, but the stars have transported them together to Space City. Read the colorful perspectives of their creative worlds.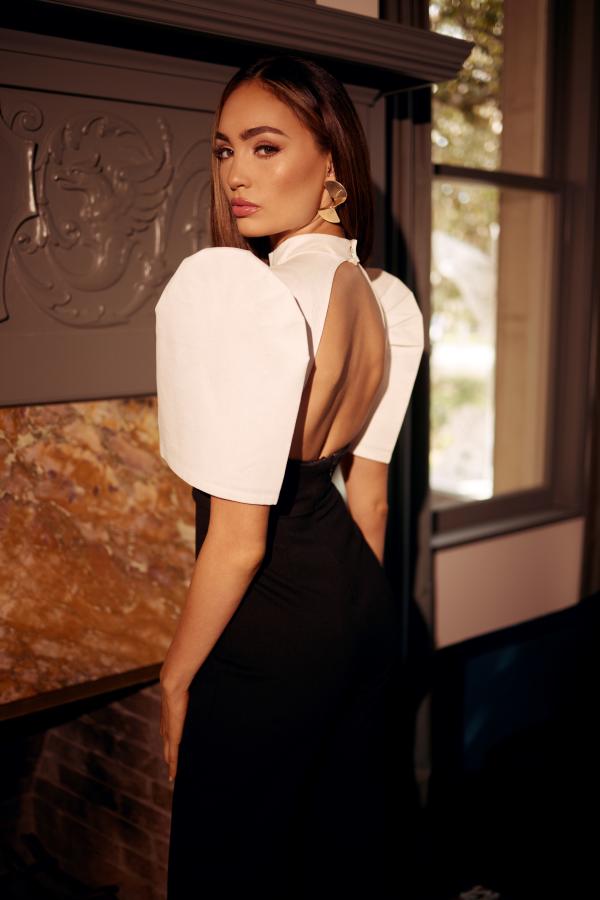 Photo by Pratik Naik
R'Bonney Nola
Instagram: @rbonneynola
R'Bonney Nola is an eco-conscious fashion designer and textile artist from Houston, TX. Having studied Fashion Design and Fibers at UNT, she merges the art of textiles and apparel design. With a father from Manila, Philippines, and a mother from Beaumont, TX she grew up immersed in diversity. R'Bonney owns and operates her own independent clothing brand that creates sustainable and stunning pieces from eco-friendly materials. Fabrics used are recycled from pre-existing clothing, scraps, or sourced from leftover bolts of fabric. This allows for a low-pollution design process in order to combat the issue of textile pollution in the fashion industry.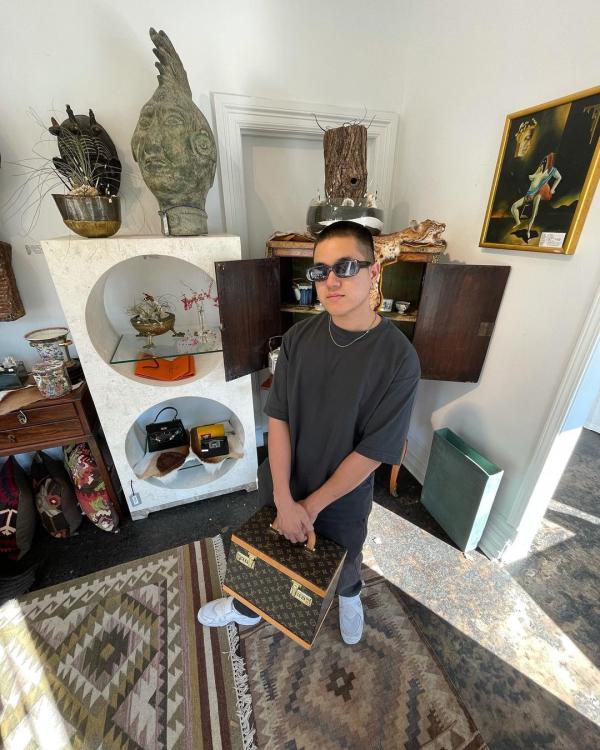 Photo by Mason Gracia
Lonny Sounds
Instagram: @lonnysounds
28--year-old Vietnamese American born and raised in Houston, TX. He is a full-time DJ and founder of an event called "Nights Like This". Having graduated from UH in 2017 and shortly after, he started his DJ career in 2018. Once Texas reopened post quarantine, his career really started to pick up, and have played all over Houston and made his way towards San Antonio, Austin, & Dallas. Lonny is currently focused on his bi-monthly event that I host and perform at called "Nights Like This". The goal is to bring people of backgrounds under one roof & provide a new nightlife experience that is genre-less and more on art.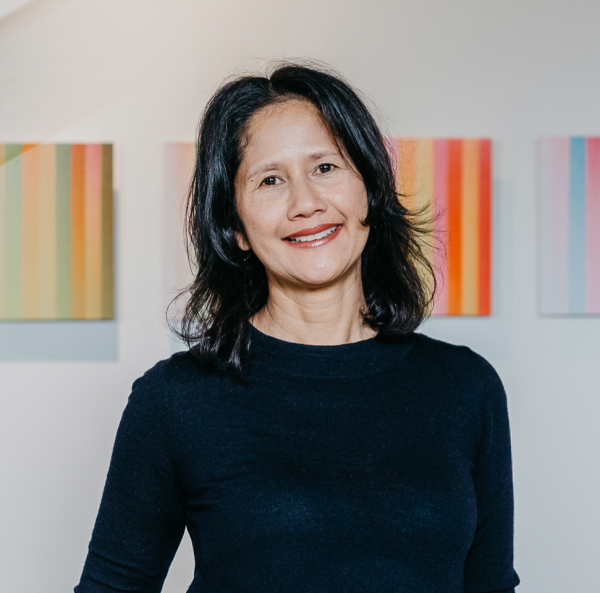 Bennie Ansell
Instagram: @benniefloresansell
Bennie Flores Ansell is a Houston-based visual artist.  Flores Ansell was born in Manila, Philippines and she lived her formative years in the United States.  She is a Professor in the Art Department of the Houston Community College. Her degrees include an M.F.A. from the University of Houston, a B.A. from the University of South Florida and she was an American Photography Institute Fellow at New York University.   Her work focuses on light, analog photographic artifacts, transforming 2D into 3D through sculpture and installation to explore her Filipina-American identity, migration, light, flight, and missing histories. Her art is pictured at the top of the article.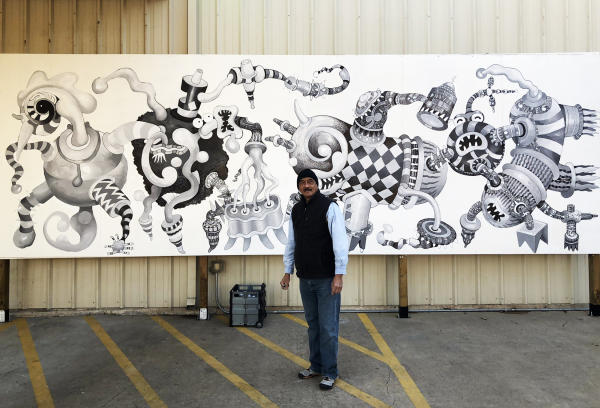 Photo Credit: Zeus Paredes
Zeus Paredes
Instagram: @zevsartworks
Zeus has always admired the works of the primal man, accomplishing many things, including expressing themselves in the art using whatever resource was around them. 
As a child, he wondered about how his ancestors and he was curious about how they could create stunning works and do the things that they wanted to do with very limited tools available.
In his struggles as an artist to express what he wants to say, Zeus found himself drawing from his childhood, and what really interested him most then: images of the raw expressions of the native Filipinos, their attitudes, and their characters. He began to ask himself the same questions he asked when he was a boy: "What would he, she, or it look like if I were to paint and draw, not how they look on the outside, but the essence of their character? What would it look like if I made it into a tangible image?"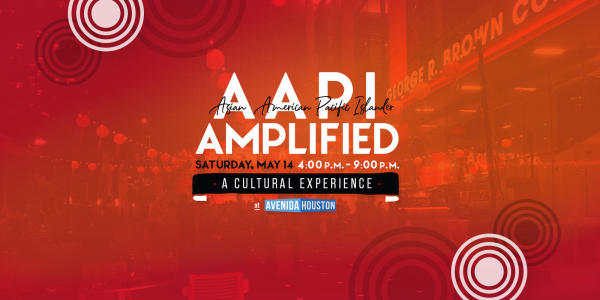 May 14
Join Houston First Corporation on May 14th from 4 p.m. to 9 p.m. as we amplify the voices of the Asian American Pacific Islander community during AAPI Amplified. HFC will celebrate and support Houston's vibrant AAPI communities with an evening of traditional and contemporary dance performances, a fashion exhibition featuring traditional attire from several Asian countries, and an outdoor market featuring local AAPI-owned businesses. The event is free and open to the public.