It started as a 'Battle of the Beans,' with Houston touting our shiny new Anish Kapoor sculpture and Chicago acting Illinois-ed that their Cloud Gate would no longer be the only bean on the block. However, the two cities quickly came to terms when they realized their perfect pairing as two of America's favorite foodie cities. With literally hundreds of world class restaurants, scores of articles in magazines like Food & Wine and Bon Appétit, and 40 James Beard 2018 semifinalists between them, Chicago and Houston can come together over our shared love for food.  
Duh.
Obviously, Chicagoans takes their pizza seriously. What you didn't already know was that a cold Houston beer is the perfect way to wash it down.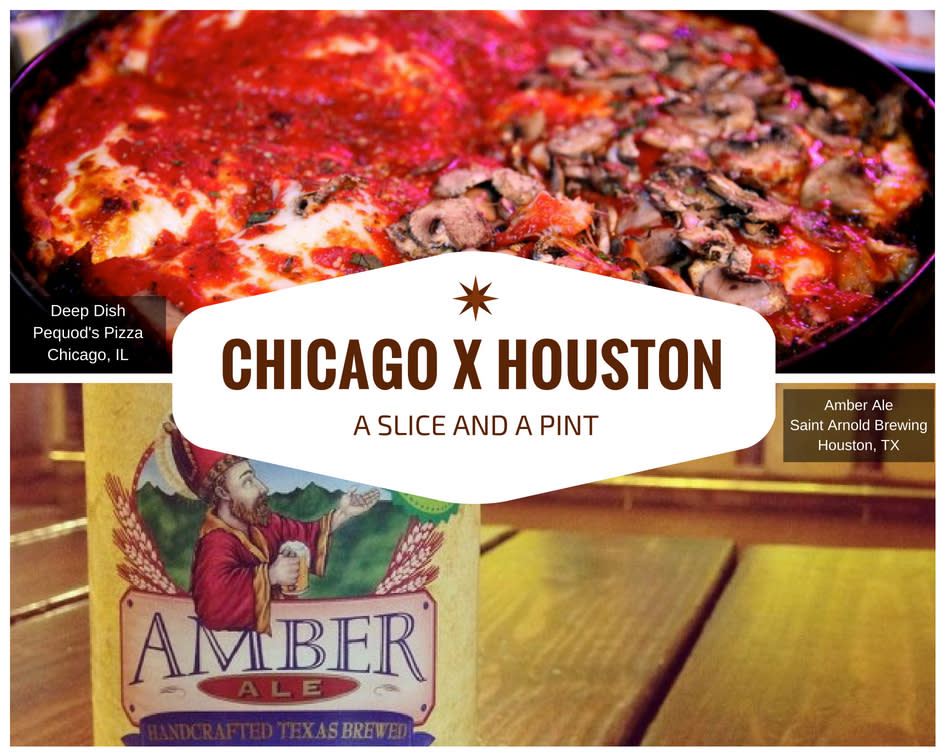 "Fajitas, meet Chicago beer. Y'all will be BFFs."
No words needed.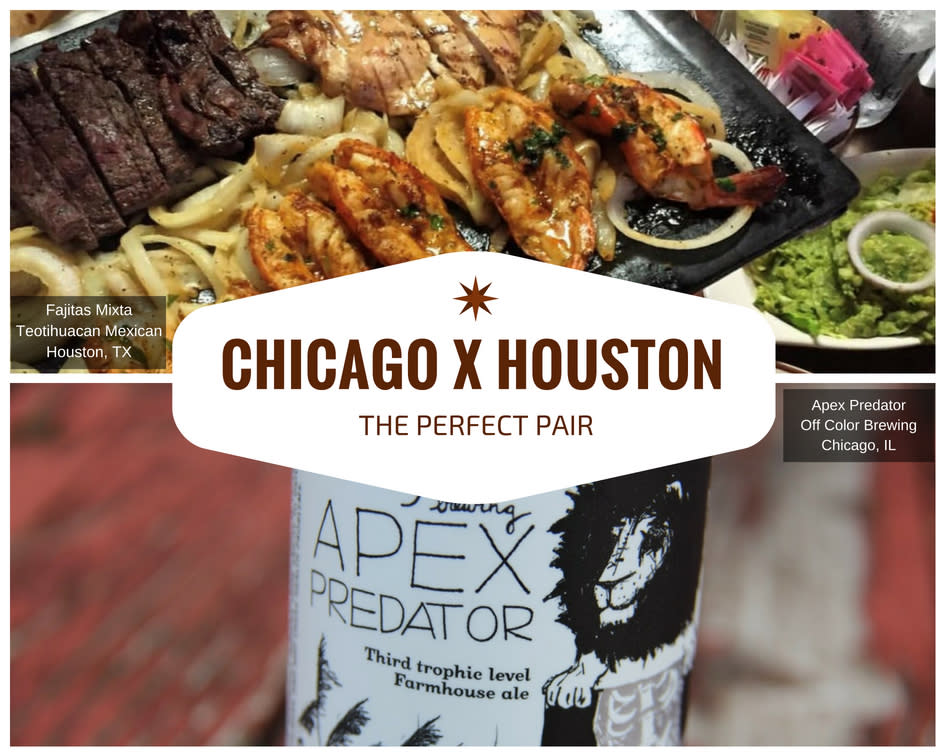 Classy cities do classy things. 
The Rush St. mainstay, Gibson's Bar and Steakhouse, serves up a tomahawk steak like you've never experienced. Pair this hunk of heavenly meat with a tall pour of Houston's smooth Yellow Rose Whiskey and you're set for the night.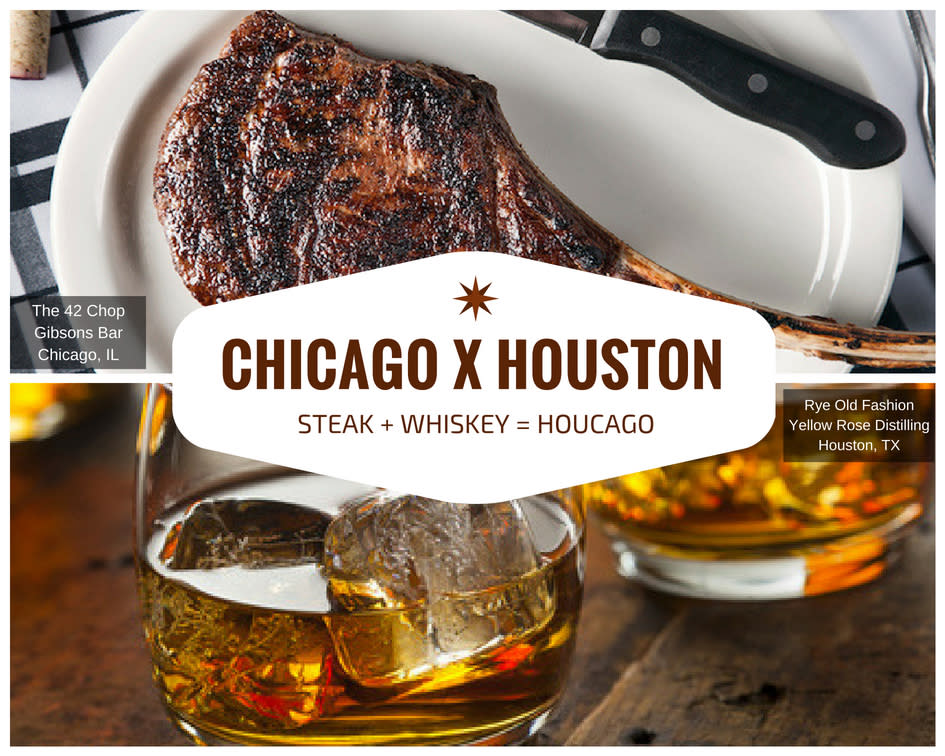 Let's get it poppin'.
Picture this: You're binging your favorite Netflix shows - what sounds better than cuddling up on the couch with some gourmet popcorn a bottle of red? (HINT: Nothing.)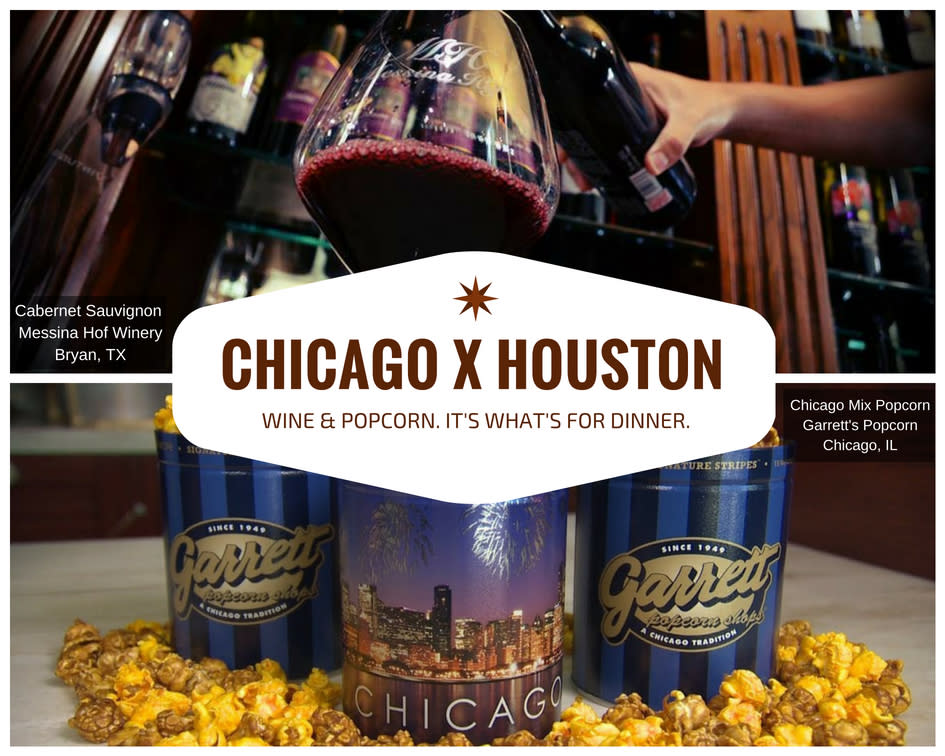 'Zerts.
Looking for something drool-worthy to give your IG followers an intense case of travel-envy? Pick from the decadent, moist, amazing chocolate cake at Formento's or, you can lean on the exotic side by taking a mallet to Caracol's "Coco" - a hollow chocolate orb, filled with a blend of coconut butter cream, chocolate ganache, coconut and crunchy bits of coconut streusel.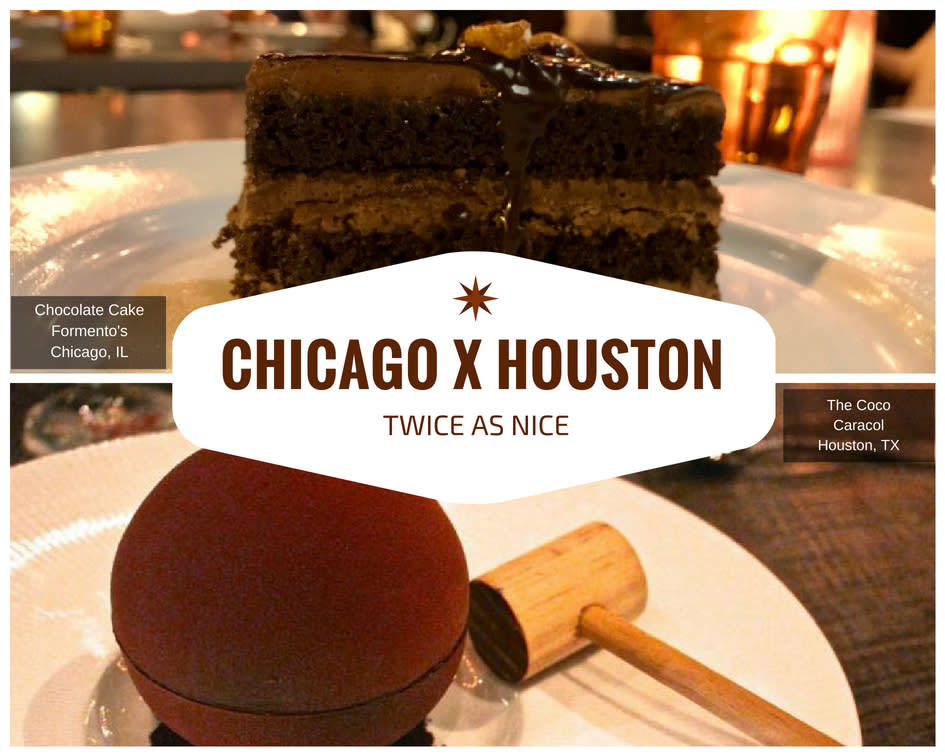 When it comes to enjoying good conversation over a delicious meal with family and good friends, these two cities far outshine the rest. Thanks for the memories, Chicago! It's bean unforgettable.

With much love,

Visit Houston ✌️