With summer coming to an end, we want to make sure you don't miss out on any of the action. From live music and theater performances, to pre-season NFL games for the Texans, this August has something for everyone!
That's Entertainment
To be, or not to be: that is the question. Shakespeare fans will be excited about Miller Outdoor Theatre's Houston Shakespeare Festival. From Aug. 1 - 5, the theatre will be alternating between performances of The Comedy of Errors and Hamlet. This is a ticketed event for the covered seating area. Free tickets are available at the box office the day of the performance.
Once the sun goes down, it actually does get a little bit cooler in Houston. At 8:30 p.m., you can enjoy Movies at Miller, a fun and family-friendly outdoor movie experience also at Miller Outdoor Theatre. On Aug. 14,15, 21 and 22 viewers will be able to enjoy Grease, Jurassic Park, Coco and Beauty and the Beast respectively.
Be sure to catch Peacock in the Desert: The Royal Arts of Jodhpur, India at The Museum of Fine Arts, Houston before the exhibition ends on Aug. 19. The exhibition showcases nearly four centuries of artistic creation from the kingdom of Marwar-Jodhpur. Lavishly made ceremonial objects, finely crafted arms and armor, sumptuous jewels, a monumental 17th-century court tent, a Rolls-Royce and more exciting pieces outline the dynasty's 700-year history.
For those needing a good laugh, Kathy Griffin will be performing her latest standup tour at Jones Hall. The "Laugh Your Head Off" World Tour gives Griffin the opportunity to tell all in a two-hour no-holds-barred show. The show takes place on Aug. 20 at 8 p.m.
A High Note
The 28th International Houston Jazz Fest will take place from Aug. 3 and 4 at the House of Blues. The festival features international, national, regional, and local Jazz musicians and enhances Houston's reputation as an arts center, attracting Jazz aficionados worldwide. Entertainers include Mindi Abair, Althea Rene, Ashleigh Smith and more! For more information on tickets, click here.


For The Kids
Celebrate George Hermann's 175th birthday at Hermann Park! On Aug. 6 from 10 a.m. to 2 p.m., children 12 and under can ride the Hermann Park Railroad for just $1.75. Kids' activities include carnival games, arts and crafts, and complimentary face painting. Families can stop by Pinewood Cafe for between 11 a.m. and 2 p.m. to enjoy $1.75 hot dogs, corn dogs, popcorn, and vanilla soft serve cups. Plus enjoy a free slice of birthday cake, while supplies last.
Texas Children's Hospital West Campus presents Parachute Play Time at CityCentre Houston with Gymboree Play & Music. The event will take place on Friday, Aug. 17 from 10 a.m. – noon for a morning of toddler-friendly fun. Young children are encouraged to learn and develop as they play movement games, participate in song and dance, and experience the famous 20 ft. rainbow parachute.
Bites and Booze
Enjoy Houston's impressive and scrumptious food scene at the 7th Annual Wine and Food Festival HTX Edition. The festival takes place at Esplanade Plaza on Aug. 25 from noon to 8 p.m. Guests will enjoy tastings from Texas wineries, food by regional chefs, unique wine-related artists, crafts vendors, live music, entertainment and other attractions. To learn more, click here.
Enjoy a special happy hour upstairs at the Tree House in Discovery Green! The event has a unique happy hour menu that includes small bites and drink specials including the new "summer heat" cocktail. The event is sponsored by Edible Houston.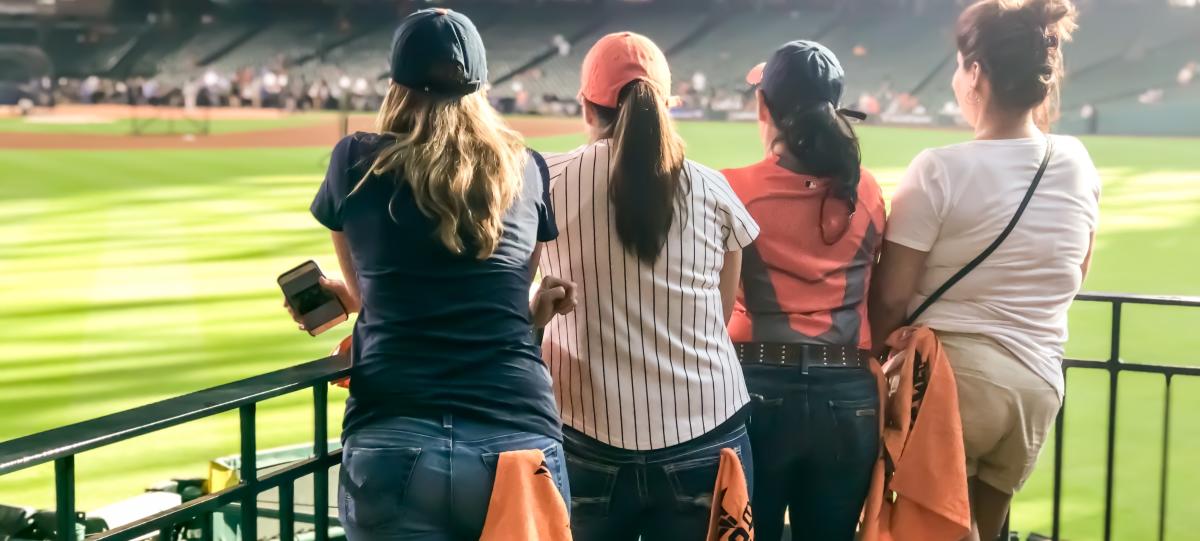 Be A Good Sport
Houston has plenty of professional teams and fall sports are here! The Astros and Texans will be hosting home games at Minute Maid Park and NRG Park. Baseball fans wanting to catch the Astros will have the option to attend home games against the Seattle Mariners, Colorado Rockies, Oakland Athletics and Lost Angeles Angels. Bonus, the Aug. 28 game against the Athletics is dollar hotdog night! Catch a Texans game when the both the San Francisco 49ers and Dallas Cowboys come to town for preseasons matchups on Aug. 18 and Aug. 30 respectively. The perfect option for anyone ready to watch football.