It's hard to be excited about fall when it's hot enough to fry an egg on your car, but trust us, breezier temps are (theoretically) on the horizon and with that means a new season full of fresh fall looks. Wondering where to go to snag the top trends from fall 2016 runways? These 10 Houston boutiques are ready to deliver.
For the better part of 20 years, Christina Mitchell has infused a global fashion sense into the offerings at her Rice Village Abejas boutique and recently, she expanded the vision with a spacious new location at 2517 South Boulevard. The mid-century mod building is the perfect backdrop to showcase the season's must-have Giada Forte jacquard jackets, Faliero Sarti scarves and suede boots.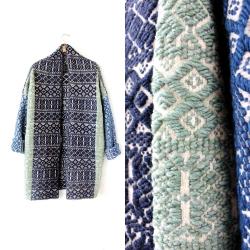 New York-based Alice + Olivia recently made entry into the Texas market with a stand-alone store in River Oaks District. The brand, designed by Stacey Bendet, is known for its ready-to-wear gowns, shoes and handbags. This season, the collection continues its love affair with on-trend vintage-inspired designs. Expect a mash up of old-school glamour mixed with rock n roll designs in everything from mini skirts and blouses to bell bottoms and shift dresses.
Since April 2000, Houston-based Elaine Turner has been turning out affordable and elegant accessories to clients both locally and on the national level. This season she continues to push her brand forward as she debuts her Natural Curiosities collection for fall 2016. Right on-trend, fans will find suede peep-toe wedges, booties and bucket bags in lizard, suede and leather varieties.
Let's face it, vintage fashion is forever cool, but now Houstonians have another place to find a well-edited mix at El Bambi—the city's only vintage store with an in-house tailor. Created by Lindsay Beale and Emily Hynds, The Heights shop opened in summer 2016 and lines its racks with unique finds for men, women and children. Though everything is one-of-a-kind and inventory is always changing, we recommend heading there for pearl snap button downs, retro secretary blouses and bowties.
If all goes as planned, Houston's own Forty Five Ten location will be open for business in time for fall shopping. The Dallas import is slated for a September debut in the buzzy River Oaks District, where clients will find women and menswear by new and emerging designers, along with home goods and gifts. On the fashion front, expect low-slung sneakers and patterned blazers for him and palazzo pants and bow blouses for her.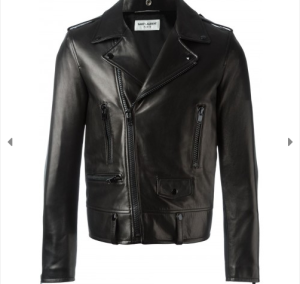 Kairy-tate Barkley continues to expand her fashion-forward French Cuff Boutique, most recently adding a location in Town & Country. There, the venture stocks women's designer labels like Fifteen Twenty, Tibi and Nicole Miller. Stop by this season to snag on-trend plaid shirts by Rails and chunky Joie vests that are perfect for cooler weather.
Fresh from New York market, fans of Marie Duncan's Pomp & Circumstance boutique in Rice Village will be excited about the looks lining the shop racks this season. Expect to find plenty of lace-up necklines, fur and velvet on offer, along with 90s-inspired finds. Think: Bodysuits, chokers, along with high-waist jeans and skirts.
Austin-born Stag Provisions for Men continues to deliver approachable looks for guys in Houston's Upper Kirby area. The modern day general store stocks antiques, accessories and gifts, along with clothing by Ralph Lauren RRL, Hamilton Shirt Co., Red Wing and Faherty. Stock up for fall with Stag's stash of denim trucker jackets, chambray shirts and weekend-ready chukka boots.
Just steps from The Galleria, style-savvy locals know that The Webster is the place to find covet-worthy designer names for men and women. The 5,000-square-foot space opened in spring 2016 and houses men's, women's and accessory brands by runway regulars like Chloe, Givenchy, Valentino and more. Swing by soon for cold-shoulder tops, cutout dresses and men's leather jackets.
Though 2016 saw the untimely passing of Tootsies founder Mickey Rosmarin, the fashion arbiter's commitment to outfitting Houston's most well-heeled patrons lives on at his expansive store in West Ave. Stop in for statement-making shearling jackets, fall maxi dresses and flared trousers by Alexander McQueen, Cinq A Sept and Altuzarra.