Houstonians know the troubles of hurricane suffering all too well, so if you're looking for ways to help Hurricane Ida victims, look no further.
Houston Food Bank is poised and ready to help relief efforts in Louisiana as/when needed. Houston Food Bank urgently needs volunteers to help them build more disaster boxes!  Individuals or groups can register online and find shifts that work for them:  www.houstonfoodbank.org/volunteer. There are morning, afternoon and evenings shifts with openings this week.
---
Following one of the strongest storms to ever hit Louisiana, the TEGNA stations in Texas - WFAA, KHOU, KENS, KVUE, KCEN, KAGS, KYTX, KIII, KBMT, KJAC, KWES, KXVA and KIDY - will join forces for Texas Cares: Hurricane Ida Relief, a statewide effort to help our neighbors in Louisiana affected by Hurricane Ida.
www.khou.com/donate
---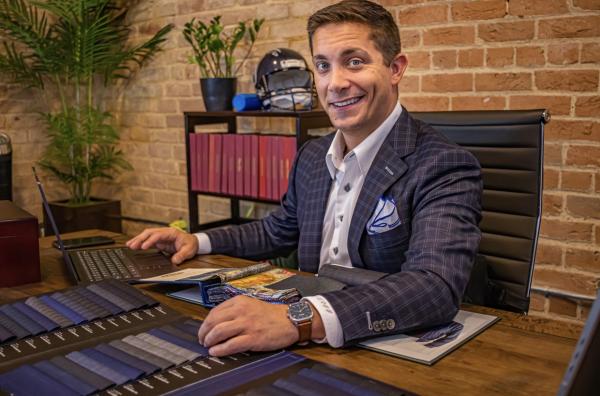 Adam Ross Custom
1113 Vine St. Houston, TX 77002 Suite 138
(713) 221-4217  https://adamrosscustom.com @,adamrosscustom
Adam Ross Custom has partnered up with Rapid Restoration for a clothing drive this week for the victims of Hurricane Ida. This week, August 30 - September 3 from 9 a.m. - 5 p.m. you can drop off any type of clothing. They're accepting clothing for men, women and children. They ask that everything must be clean and organized by each category. Blankets and towels are also accepted. 
The drive will take place at Adam Ross Custom located at 1113 Vine St. Houston, TX 77002 Suite 138.
---
Chef Don Bowie (Owner of Taste Bar + Kitchen) is currently working in New Orleans providing relief and food to those affected with nonprofit - Relief Gang - led by local hip-hop artist, Trae the Truth. 
---
Space Cowboy at the Heights House Hotel will host a Hurricane Ida relief drive on Thursday, Sept. 2. Participants are asked to drop off relief supplies including non-perishable food items, bottled water, toiletries, feminine hygiene products, cleaning supplies, socks and underwear. Chef Lyle Bento -- whose mother is from Louisiana -- will provide free red beans and rice to anyone who donates supplies. Space Cowboy also is seeking volunteer drivers to help deliver the supplies to Baton Rouge on Friday, Sept. 3. To sign up, email info@spacecowboyhou.com.
Heights House Hotel has had an influx of guests who were displaced from Louisiana. Some of the relief supplies collected on Wednesday will be donated directly to them. Space Cowboy also is providing a free meal to hurricane refugees who stay at the hotel. Space Cowboy and Trash Panda Drinking Club, both owned by Night Moves Hospitality, will offer a special charity cocktail through the month of September, with $1 from the sale of each charity cocktail used to buy additional donation supplies.
---
Mattress Mack is hosting a donation drive at Gallery Furniture, and Volunteers will be at his store in north Houston collecting donations Monday through Wednesday from 8:30 a.m. to 5:30 p.m.