Chef/Owner, Irma's
It's not an exaggeration to call Irma Galvan a Houston culinary legend. After all, she has the James Beard Award to prove it. Born in Brownsville, Galvan moved with her family to Houston's Second Ward as a child and worked in local bakeries when she was young. After an early career in furniture retail, this spunky lady opened her namesake Mexican restaurant in a depressed part of Downtown in 1989.
Since then, the quaint, funky Irma's has become a go-to spot for judges, bankers and other Houston powerbrokers, helping revitalize the area and making Galvan a hit among local foodies.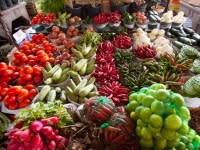 Birthplace...I was born in Brownsville, Texas. I was about five years old when I got to Houston.
Favorite type of cuisine...Authentic Mexican.

In one word, Houston is...Mi casa.
A Houston must-see...The Warehouse District.
One thing in Houston I haven't experienced yet, but would like to...Oh, I've done it all!
Favorite local ingredients...Garlic, of course.
Favorite place to shop for ingredients...I love to go to Canino's on Airline. Everything is so fresh there.
Houston's hidden gem...Irma's, of course! But really, it's the entire Second Ward, from Ninfa's on Navigation, along Canal, and Harrisburg. That whole area is a hidden gem.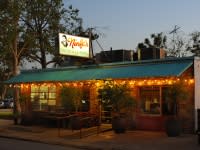 Local inspiration...My neighborhood is an inspiration to me.
Inspiration for my menu...My customers.
Why Houston?...I was raised in Houston. It's my town, it's my area. And it's me. You know, I opened up my little business in the Warehouse District when everybody was leaving for other parts of town. I feel like I've made a difference in this little area, and now everybody wants to come, which is so great. This place just pulls people in.
Explaining Houston to outsiders...We have great people. What else can I say?
Always in my refrigerator at home...Water and wine.
If I weren't a chef, I'd...be a furniture salesperson.
Favorite cocktail... Martini.