Chef/Owner, Theodore Rex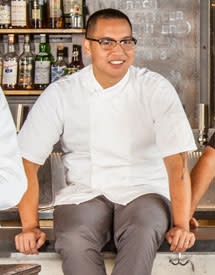 Native Houstonian and Chef Justin Yu has crisscrossed the globe honing his culinary skills. He earned his bachelors in Hotel and Restaurant Management at the University of Houston and culinary arts degree from New York's Culinary Institute of America.
In Houston, Chef Yu worked at *17 and The Grove, before heading west to man the stoves at the vegetable-focused, Michelin-rated Ubuntu in Napa Valley. In 2010, he ventured back to his hometown, teaming up with Seth Siegel-Gardner and Terrence Gallivan for the Just8 Project--a wildly-popular one-month pop-up restaurant--before traveling abroad to work. In Europe, he served as a stagier at In de Wulf in Belgium and AOC and Geranium in Denmark. 

Chef Yu opened Oxheart in March 2012, which Bon Appetit included on its list of America's top 10 Best New Restaurants of 2012.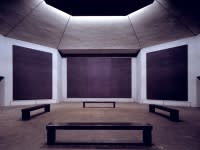 Birthplace...Houston.
Favorite type of cuisine...Has to be Vietnamese. I love going to Bellaire.

In one word, Houston is...Fun!
A Houston must-see...Rothko Chapel.
One thing in Houston I haven't experienced yet, but would like to...Asia Society Texas Center.
Favorite local ingredients...Revival Meats' pork collar, Anderle Farms sorghum and head-on Gulf shrimp.
Favorite place to shop for ingredients...From my purveyors, but also over at Emile St. Gardens down in Fifth Ward. You shop by picking in the gardens.
Houston's hidden gem...There's a restaurant called Bon Ga on Long Point. It's a Korean restaurant run by a family with really great homey food.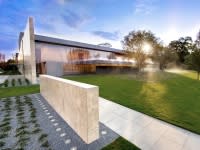 Favorite part of town...It would probably have to be East Side. There's just a lot of diversity over there, not a lot of traffic and really great neighborhoods. It's sort of in transition. It has a great blend of what's coming up and new with a lot of old, more ethnic neighborhoods.
Local inspiration...My mentor who taught me how to cook is Ryan Pera over at Revival Market. I worked with him at *17.
Inspiration for my menu...Heritage, traditions, senses, seasonality and common sense.
Favorite off-the-beaten-path restaurant...Pho Binh off of Bellaire. I order something that's not actually on the menu; it's Pho Nam Gau Gan. It's a noodle soup that's crispy. There are tendons, tripe and crispy brisket.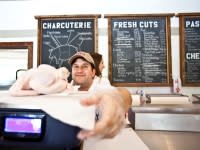 Why Houston?...The actual perception of the Gulf Coast is extremely underrated. We have an amazing Gulf and growing season, and there's not a lot of utilization of what's really special of the area. Plus it's my hometown, so I always love to come home.
How Houston's culinary scene stacks up to the rest of the country...We definitely have the quality--just as good [as the rest of the country], in some places better. Our ethnic food is as good as any city. [The culinary scene is] definitely coming up.
Explaining Houston to outsiders...The perception of Houston is large, expensive, not that very pretty and lots of freeways. But I think Houston is great because it has a lot of different pockets in the city that are really unique and exciting. We're extremely culturally diverse. There are a lot of little things that people love about different cities that you can all find in Houston.
Always in my refrigerator at home...Sriracha, Ribena, my wife's grandmother's XO sauce.
If I weren't a chef, I'd...probably try to weasel my way into becoming a soccer dad.
Favorite cocktail...The Fratello Cocktail or Crescent City Cocktail, depending on the weather.