The city of Houston certainly earned its nickname Space City. Houston gained the moniker in 1967 when it became the home of NASA's Johnson Space Center and Space Center Houston. However, did you know that Houston has a long history in aviation with multiple museums dedicated to flight? Heading south on I-45, there are three great opportunities to explore different aircraft and their histories at venues like the 1940 Air Terminal Museum, Lone Star Flight Museum, and of course, Space Center Houston. As Houston gears up for the ultimate in-flight air show, Wings Over Houston, we'll take a look at other ways to enjoy the fun and freedom of flight. We find it's hard to leave these attractions without a sense of pride and excitement for all things aviation!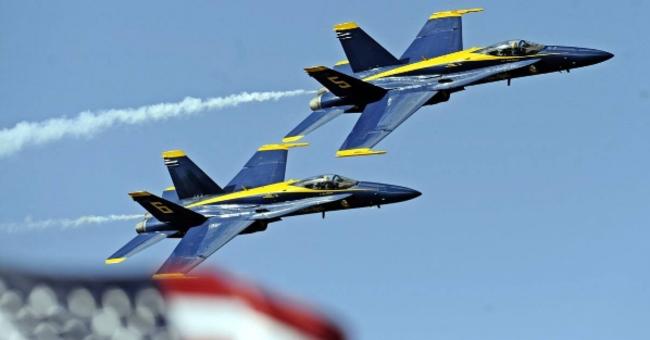 Wings Over Houston: Oct 20-21, 2018
 

If your driving south on the Gulf Freeway, the first stop on your aviation tour is the 1940 Air Terminal Museum. This museum is comprised of several galleries documenting Houston's rich aviation history. The museum includes lots of aviation memorabilia including silver service items, models, documents and photographs of planes and notable aviation enthusiasts. The museum recently acquired Hobby Airport's historic hangar known as WR-4, renamed "The Great Silver Fleet Hangar" by the museum. Inside The Great Silver Fleet Hangar, guests will find the Lockheed Lodestar, a DC-6 nose and front fuselage and a Hawker 125 business jet. Guests can get up close and personal with these interesting aircraft and are sure to be amazed at their size and intricacies.  The museum's building is even a true treasure with its original 1920s art deco style. Admission is $5 for adults and $2 for children. The Houston Aeronautical Heritage Society, a local nonprofit, operates the terminal museum and hangar.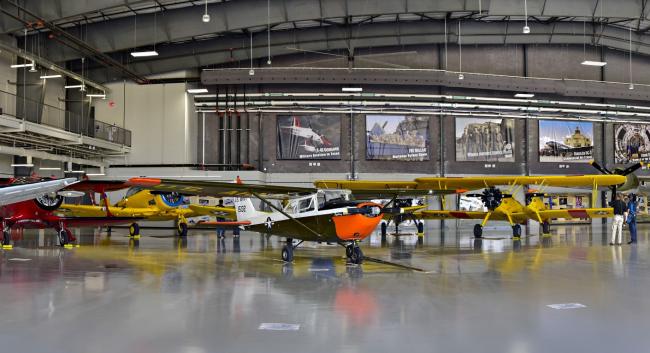 Lone Star Flight Museum
 

Heading a bit further on I-45, travelers can find The Lone Star Flight Museum. Dedicated to aviation and STEM learning, the museum's mission is to preserve, educate and inspire visitors. With a new $38 million state-of-the-art facility at Houston's Ellington Airport, The Lone Star Flight Museum includes an impressive collection of historic aircraft, a high-tech aviation learning center and hands-on exhibits. The Lone Star Flight Museum began in June 1985 as a private aircraft collection. The collection and memorabilia rapidly increased creating a need for new space to house the artifacts. Today, the museum boasts over 40 historically significant aircraft including a Boeing B-17 Flying Fortress and a General Motors TBM-3E Avenger, and over 1,500 artifacts that tell the aviation's history over the past century.

One of the coolest features at the museum is the simulator bay, where participants can get to know what it takes to become a pilot and explore cruising through the open skies. Note, the activity is only for ages 10+. Tickets range from $7.95 for kids up to $12.95 for adults, children under three are free.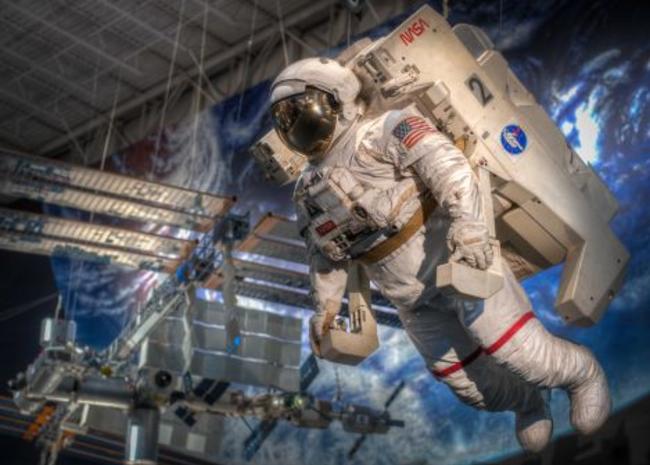 Space Center Houston
 

Last, but certainly not least, is Space Center Houston, which celebrates aviation and its vital role in space exploration. As one of Houston's top attractions, Space Center Houston offers extensive science education programs and an engaging space museum. The complex and space museum include more than 400 space artifacts, permanent and traveling exhibits, exciting attractions and movies that cover America's human space-flight program. Some of the attractions include Sixty Years of NASA Art, which showcases the artistic side of space exploration including paintings, poetry and music from the likes of Andy Warhol, Annie Leibovitz and Jamie Wyeth.

Mission Mars is an exciting attraction that allows visitors to experience a Martian sunset by climbing into a simulated Orion capsule as if you're really rolling across the red planet. You can even have lunch with a real NASA astronaut or meet an astronaut on Fridays to hear firsthand about their interstellar experiences. Of course, one of the most iconic attractions is visiting both the historic mission control and the new mission control. You'll feel like you've stepped onto the set of a movie. The exhibits are seemingly endless.

For a complete list, click here.