The Lone Star Flight Museum, which will move from Galveston to south Houston next year, has been experiencing some radical changes both inside and out. The new $35 million 130,000 square foot facility is currently under construction at Ellington Airport. We spoke with Lone Star's new CEO Lt. General Owens to find out more about this unique and fascinating tribute to our nation's aircraft history.
The decision to move the museum inland was made following Hurricane Ike, in order to avoid future threats of storm surge and damage. Ellington Field is close to Houston's city center, while still remaining fairly close to Galveston. The new location, as well as enhanced construction, will protect against future surges, even though the threat still exists.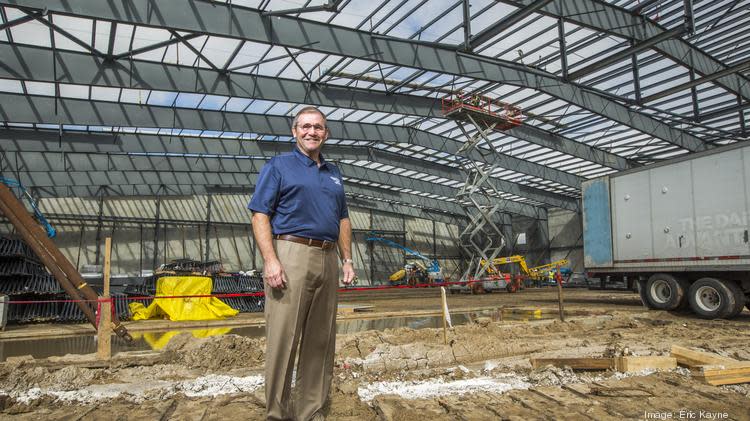 Lone Star Flight Museum CEO Lt. General Owens.


This new state of the art Aviation Museum will be an invaluable resource for Houstonians and visitors to Houston. The Galveston location was focused on a private collection of flying warbirds, but this new location is being expanded and refocused into a STEM (science, technology, engineering, and math) learning center. There will be an outreach program to foster community and school engagement. By emphasizing the need and value of STEM subjects, the Lone Star Flight Museum will add significantly to the inspiration for the future of Houston by greater appreciating how far Texans have come in the past. Programs for schools will even be aligned with Texas Essential Knowledge and Skills (TEKS).

Visitors can expect a self-guided tour of the Texas Aviation Hall of Fame, an interactive Heritage Gallery that highlights the history of aviation in Texas. Next, patrons can look forward to the experience of the Flight Academy Gallery.

Owens explained, "The Flight Academy Gallery....walks young and old alike through the principles of flight, aviation design and engineering, and flight preparation in a fully interactive setting that provides hands-on learning and fun.  Cockpit mock-ups and a video supported hang-gliding experience round out the gallery."

Groups seeking a more in-depth experience can schedule an event with the Aviation Learning Center, which gives instruction and hands-on understanding of planning an aviation mission, plus a flight simulation. Of course, two hangars of mostly airworthy aircraft are available to view up close at the museum, as well. There will also be a new restaurant, as well as spaces for rent for private events.

The museum is on target to open late summer 2017.