Founder, Tootsies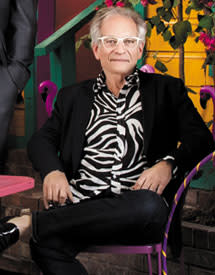 He's discovered and cultivated cutting edge design talent and been at the forefront of the local fashion scene for more than three decades. But don't think for a second Mickey Rosmarin is ready to take it easy. The vibrant and charismatic patron saint of Houston haute couture made waves not long ago with the relocation and expansion of his flagship boutique Tootsies at West Ave.
What started in the early 1970s with a small Westheimer-set shop selling vintage clothes has evolved into a small retail empire, with Tootsies outposts in Dallas and Atlanta. To be sure the well-heeled women of Houston know exactly where to go for the latest from top American and European designers. And Rosmarin? He knows just what to give them.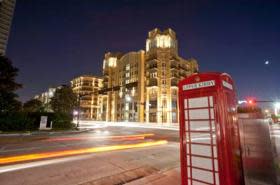 Born...Fresno, Calif. (family moved to Houston shortly thereafter)

Fashion inspiration...I think I was 12 when I started silk screening t-shirts. So I was in the fashion business early, not playing ball. 

Houston is...great. It's my town. 

Why do fashion in Houston...First of all, it's easier than in other cities. But also I know the town, and it knows me. We connect. We get each other. 

What I see in a would-be designer...I see talent. It's pretty obvious to me whether it's there or it's not. If it appeals to me, I see the potential. It's not just is there talent in the design but also is there mental talent to go with it. They have to be business savvy and understand the needs of the customer. 

How Houston is changing...It's more diverse, more global and sure of itself. There are great outside influences coming into Houston that are changing it. But it's all happening in a "Houston way", which I like.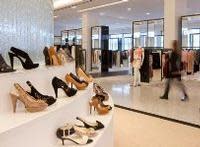 How Houston retail stacks up...We're right at the top. We're doing the right things and the right things are coming to town. Houston is known as a very successful, affluent shopping town...Retail in general, like the rest of the business world, is becoming more global. Still, in Houston retail retains that community and neighborhood-minded focus, which is what I love about it.

Where I take visitors to Houston...It really depends on their interest. If it's art, then it's the Menil. If it's nature, there are a few interesting places that are and off-the-beaten-path, private sanctuaries that I love.