Soloist, Houston Ballet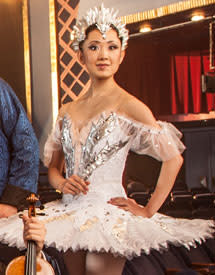 Japan-born Nao Kusuzaki moved to America at age 10 to study at the Washington Ballet. Seeing the professional company perform captivated the young talent and, ultimately, inspired her to pursue dance. In the United States, Kusuzaki trained with Mary Day and Patricia Berrend at the Washington School of Ballet and with Tatiana Legat, Laura Young, and Sydney Leonard at the Boston Ballet School. 

She went on to dance professionally for five seasons with the Boston Ballet, before joining the Houston Ballet in 2004, where she was promoted to soloist four years later. Kusuzaki has danced the roles of the Sugar Plum Fairy, Snow Queen and Arabian in The Nutcracker, Suzuki in Madame Butterfly, Russian Princess and solo swan in Swan Lake, Prayer in Coppelia and the 1st sylph in La Sylphide.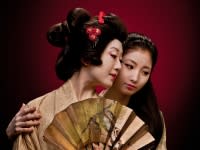 Birthplace...Ehime, Japan. I grew up there until I was 10, and my family moved to Washington, D.C. Then we moved to Boston, where I spent most of my childhood and got into the Boston Ballet. That's when I discovered Stanton Welch [Houston Ballet's artistic director], being in Madame Butterfly. That's what drew me to Houston--that I really wanted to work with him. I fell in love with his choreography. I auditioned for Houston Ballet, and that's how I came to Houston 8 years ago.
Houston as an arts destination...Houston, as a city, has become more cosmopolitan. There's so much diversity in the arts. What I didn't know is how supportive the arts scene is here. It's a hidden jewel. It's about time that everyone knows about it.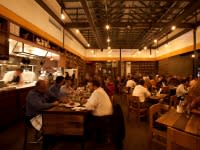 Where I take out of town visitors...Definitely the ballet! I would show them the museums--The Menil Collection is one of my favorites. I'd take them to restaurants like Underbelly--it focuses on the local scene. Food is definitely a huge 'Houston' thing to do.
Not to miss annual event...Rodeo, if they come in March. I go every year. It's one of my favorite things to do--to go in my cowboy boots. You really see the Texas culture.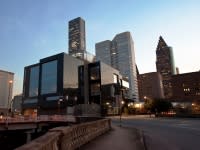 The Houston audience...I feel like people are open to new things and new ideas. They're curious. [Houstonians] seem more relaxed and flexible. It allows for arts to happen and grow, which is what I've been seeing for the past 8 years. 

Houston Ballet's new Center for Dance...It put Houston on an international scale--not just national. It's very significant, because it couldn't have happened without the support of Houstonians.