Planning a staycation or visit to Houston and can't bear to leave your furry friend behind? You're in luck! Houston boasts a range of pet-friendly hotels that ensure both you and your four-legged companion have a comfortable stay. From luxurious accommodations to budget-friendly options, the city offers a diverse selection of pet-welcoming establishments. Explore the newest and revamped pet-friendly hotels in Houston, each with its unique features and amenities that cater to your pet's needs and ensure a memorable stay for all. Get ready to discover the best options for a paw-sitively delightful visit to H-Town!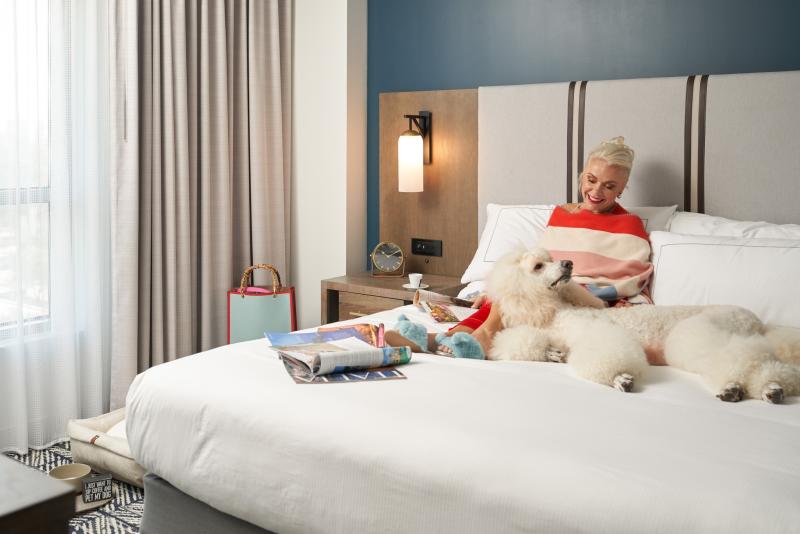 The Chifley boutique hotel, from Tapestry Collection by Hilton, opened in January 2023 and has rapidly become popular among pet lovers. It is located in the heart of Uptown Houston, near River Oaks and two blocks from The Galleria shopping center. What is distinctive about this new property is its unique style and vibrant personality that reflect Houston's mosaic of cultures and styles. They even introduced a special package for travelers with pets, The Ulti"Mut" Getaway, that includes overnight accommodations, a special Houston-themed pet welcome amenity, an essential loaner kit (bed/bowl/bags) and a $50 dining credit. Check it out in OFFERS.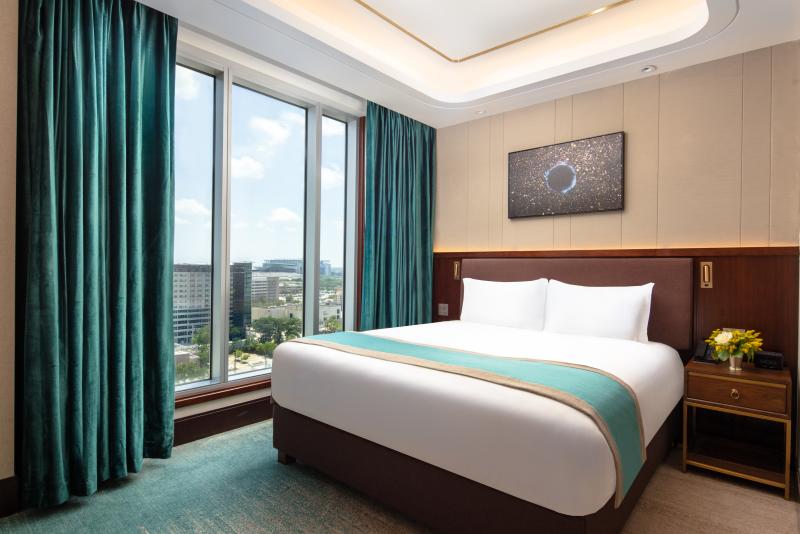 Blossom Hotel stands out as a beacon of pet-welcoming, catering to travelers with furry companions. This upscale establishment seamlessly combines luxury with a warm welcome for you and your four-legged family members. The hotel boasts comfortable, pet-friendly rooms and suites with plenty of space to accommodate your dog or cat. Centrally located in the Medical Center, Blossom is just a short drive away from Baileson Brewing, where you can enjoy a beer and a bite to eat at the place that claims to be "the dog-friendliest". The owners of the place are huge dog lovers. Their doggies' faces are even on the pub's logo. So you will feel at home!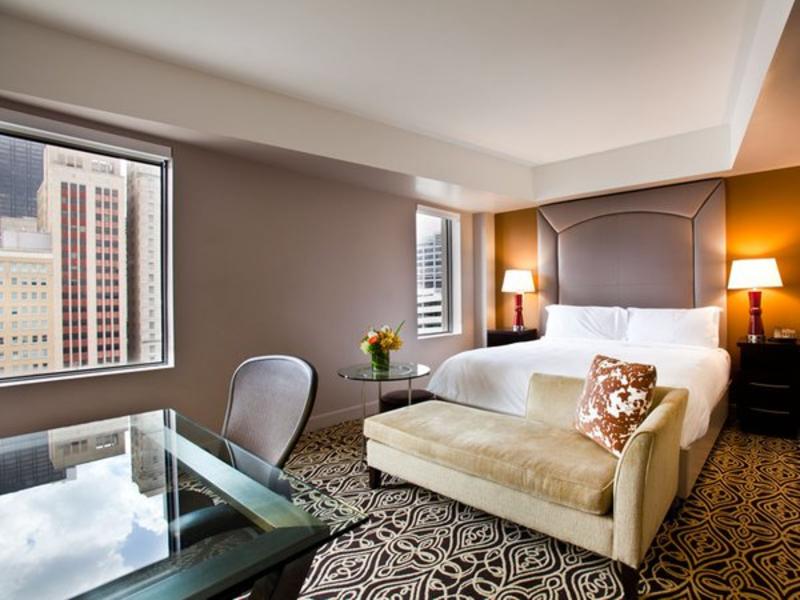 Looking for a truly special destination for you and your pet in the heart of Houston? Your search is over with The Sam Houston Curio Hotel. This boutique hotel offers an elegant and unique experience by blending historical charm with modern luxury, welcoming both guests and their pets. Its dedication to preserving its historical roots shines through in its architecture and design, creating a distinctive atmosphere. Conveniently located in the city's downtown district, it puts guests within easy reach of numerous cultural and dining hotspots.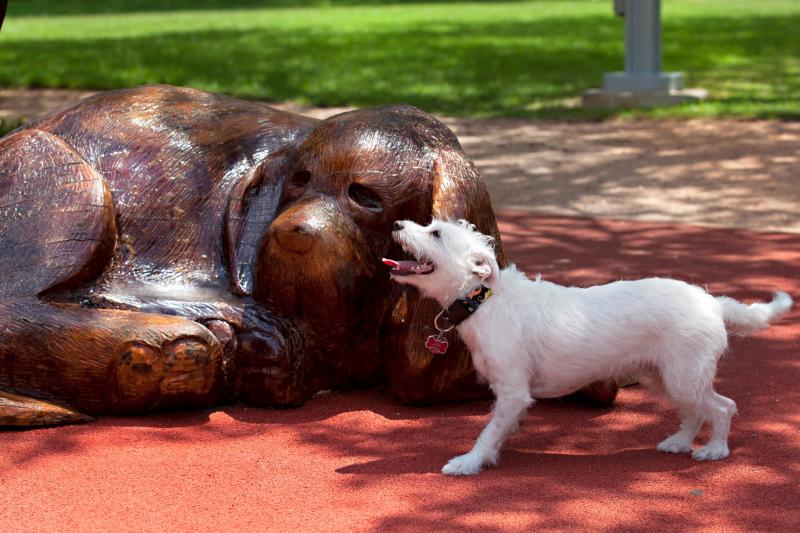 Take your dog on a walk to Market Square Park, which has two dog runs, one for small dogs and one for large dogs. They are enclosed by a beautifully designed and lit crescent walkway so everyone can enjoy watching our four-legged friends frolic. Water features are in both as are benches and canine drinking fountains. If it's a night for staying in, guests can enjoy well-appointed rooms, exceptional dining at The Pearl Restaurant, and warm Southern hospitality. It's this blend of history, hospitality, and style that makes The Sam Houston a distinct and unforgettable destination for travelers seeking a taste of Houston's rich heritage.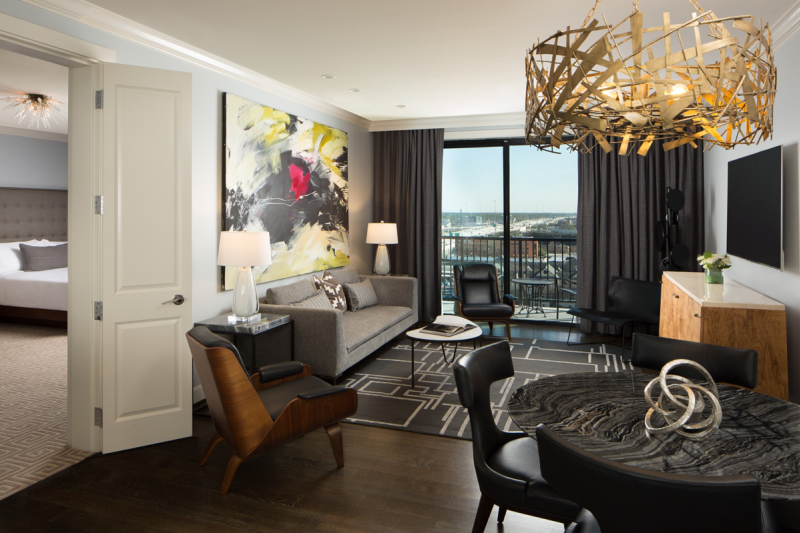 Hotel ZaZa Memorial City is a great choice for a pet-friendly vacation or staycation, making it a fantastic destination for both you and your furry companion. This upscale hotel goes above and beyond to ensure a comfortable and enjoyable experience for pets, offering pet-friendly accommodations with all the amenities your pet needs to feel at home – they'll even help you find a local dog walking service if needed.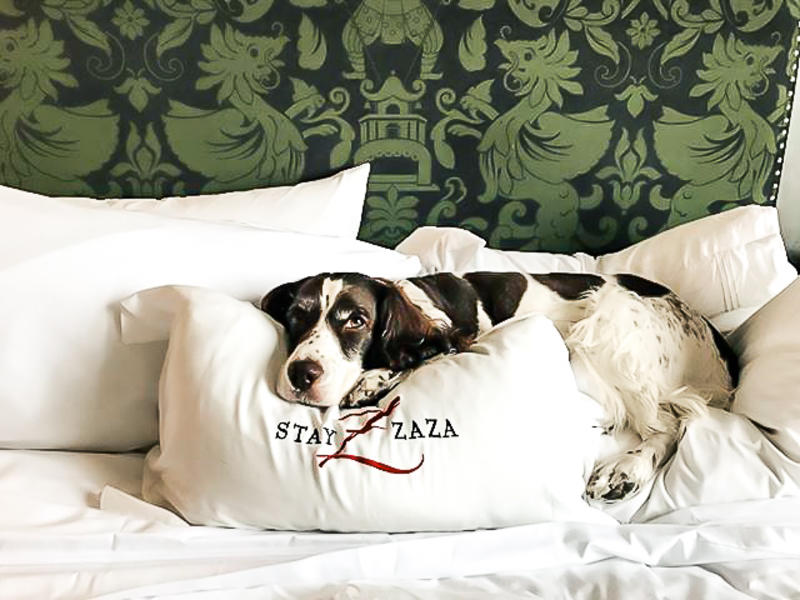 This hotel is known for celebrating National Pet Day and for organizing Pup Palooza on ZaZa Lawn, where your furry friend can socialize and enjoy gourmet doggie treats. Mobile dog grooming with complimentary nail trimmings and local pet vendors are on the scene as well. Want to hang out by the pool? Bring your dog to relax with you by the pool, but please be aware that your pup is allowed to be in the poolside area but not in the pool itself. Hotel ZaZa knows that the best trips are the ones spent with those you love most, and for many, that includes their beloved pets.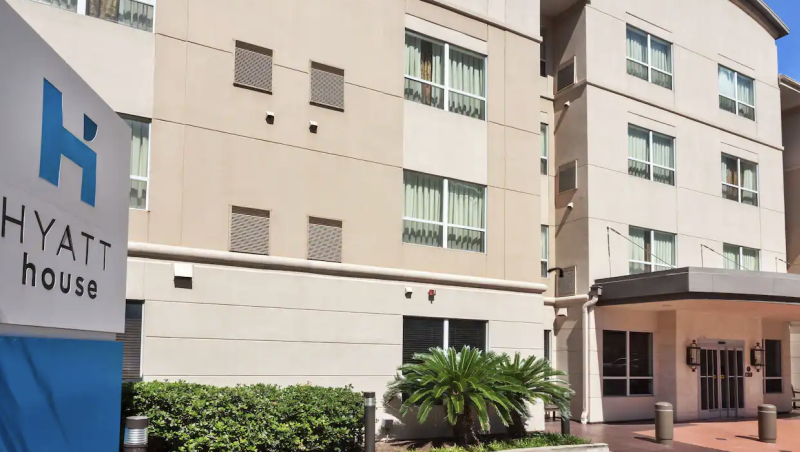 Whether you're on a business trip or traveling for personal reasons, there are moments when you and your pet crave a hotel experience that replicates the comforts of home. An extended stay at Hyatt House Galleria is poised to offer just that—a true home away from home. They offer generously sized suites, complete with well-equipped kitchens and separate living areas, ensuring both you and your furry companion can settle in with ease and enjoy a comfortable and homelike environment. Plus, their welcoming staff makes your stay as stress-free as possible.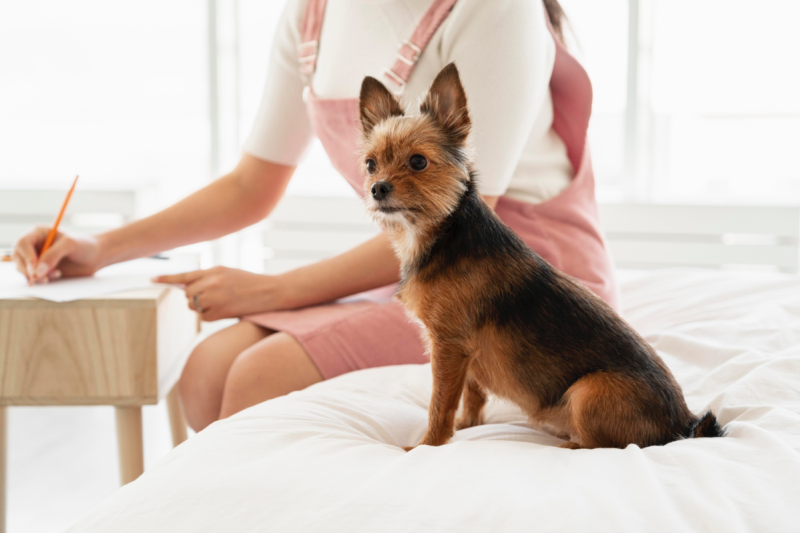 Whether you're on a work assignment or simply seeking an extended getaway, Hyatt House Hotel provides the ideal atmosphere for a seamless and enjoyable stay with your beloved pet.
Discovering the perfect place for a Houston getaway with your furry companion is a breeze at Hilton Garden Inn Medical Center in Houston. Located in the heart of the bustling Medical Center, this hotel serves as a gateway to a pet-friendly paradise. With Hermann Park's sprawling greenery and the vibrant culture of Rice Village just moments away, you and your pet will be spoiled for choice when it comes to exploring the city.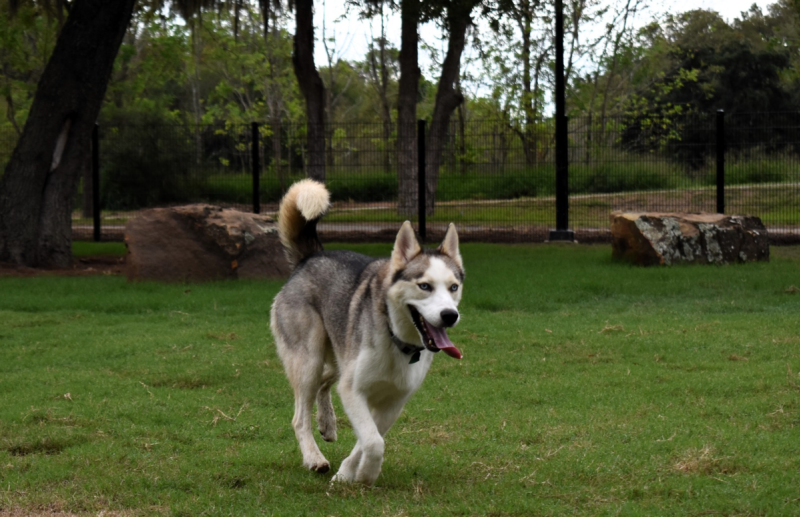 Moreover, the Hilton Garden Inn's commitment to providing a welcoming and comfortable atmosphere for both you and your pet ensures that your stay is truly exceptional. If you're seeking a remarkable escape that's rich in pet-friendly experiences, look no further than Hilton Garden Inn Medical Center.
Houston's hotel scene continues to expand, offering an even wider array of exciting new pet-friendly options. Whether you're traveling with a canine companion or a feline friend, these welcoming accommodations cater to your furry family member's needs, ensuring a memorable and comfortable stay for everyone. DISCOVER MORE PET-FRIENDLY HOTELS IN HOUSTON.

And enjoy your paw-sitive vibe in Houston!
Photos: Courtesy of hotels mentioned in this post