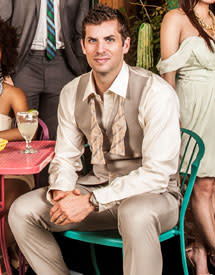 Goalkeeper, Houston Dynamo
With a brand new pro stadium and a highly competitive team, soccer has become a big deal in Houston. And Tally Hall is riding the wave of fan enthusiasm. After playing for San Diego State in college, Hall spent two years with the Danish soccer club Esbjerg before returning stateside and joining the Dynamo in 2009. He quickly garnered attention for his goalkeeping skills and earning a shutout in his Major League Soccer debut against DC United. In 2011 he was named to the MLS All-Star team.

Hall, his wife and two children reside north of the city near Lake Houston.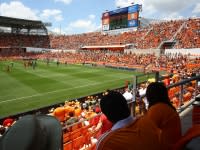 New soccer stadium...The stadium is phenomenal. It's in such a cool place that allows the fans to go to a game and make it an event. There are pubs and restaurants you can go to before and have a couple of drinks, go to the game, and celebrate the win afterwards at the bar. When my playing time is done and I turn into a fan again, I'm going to be really excited to go back to the stadium as a fan and enjoy the game from the other side.
What the stadium means to the city...As a team it gives us a little bit of validity, to have our own stadium and, as a city, it's another cool thing that makes it unique and special. Obviously, to be downtown in the mix of everything is great. Usually we have to drive out of town 30 minutes or more [when we play other teams].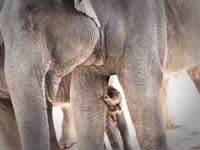 Representing Houston...I think it's cool that we're a pretty good representation of how Houston is, as a city, with the way we play. We're not flashy, we get the job done, any way possible. If that means going into a slide tackle harder than the other team is willing to go, that's what the guys are willing to do. And with that mentality, obviously, we've obviously had some success on the field.

Favorite places to take my kids...My kids love going to the zoo. Parking is free, the tickets do not cost much, and there is plenty to see and do. Also, we like to go to the parks. Houston has a lot of parks, and the kids have a blast running around. 

My favorite restaurant...My favorite restaurant is a BBQ place called Tin Roof, off FM 1960 in Humble. It has very good food and a huge play area for the kids. On Friday nights, they often bring in a band and have live music--it's a fun atmosphere for the family. The only bad part is my son never wants to leave.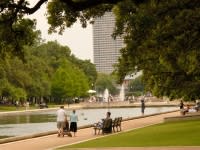 On my days off...Sometimes the young guys [on the team] take me out. A lot of times, I like to go to Lake Houston--that's where I live. It's phenomenal there. I wanted to be on the lake, so I found a little spot on the canal. I have a paddleboard--it's a pretty good workout. For me, growing up in the Pacific Northwest, there's something special about being close to the water.

What I tell people about Houston...I always start off by telling people the best part about Houston is the Houstonians. Everybody is friendly and gracious. I tell also tell them there is a wide range of things to do. If you want to ride trails on a mountain bike, we got that. If you want a culinary adventure, we got that. Boating on a lake, yup. Museums, yup. Art, check. Hunting, you better believe it! 

Where I take out of town guests...I take most of my guests to the Zoo. Most of my guests are family, so it is a good place to let the kids have fun and see some animals from around the world. Besides that, the restaurants and parks keep everybody busy!