Chef/Owner, The Pass and Provisions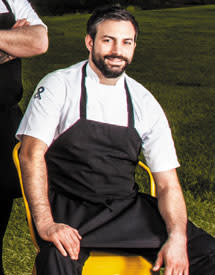 For more than a decade, Chef Terrence Gallivan has been quietly practicing inspired cooking. The New England Culinary Institute grad--who discovered his passion working at a bistro in his hometown of Fredericksburg, Virginia--went on to man the stoves at NYC's Charlie Palmer's Aureole, The Modern, Gordon Ramsey at the London Hotel and Fiamma.
In spring 2008, he took over as executive chef at August, before (ironically) spending the month of August in Houston, helping create The Just 8 Project--a wildly-popular one-month pop-up restaurant with Chef Seth Siegel-Gardner and Chef Justin Yu. Although Chef Gallivan returned to NYC for a brief stint as executive chef of Alto, it wasn't long before he returned to Houston for good, where he co-founded Pilot Light Restaurant Group. He and Chef Siegel-Gardner opened the two-concept restaurant The Pass and Provisions in September 2012.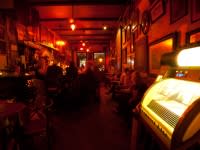 Birthplace...Long Island, NY.
Favorite type of cuisine...Obviously, here in Houston, we have great Mexican food, great Thai, Korean, Vietnamese. It changes.

In one word, Houston is...Delicious.
A Houston must-see...Along Allen Parkway. It's close to Westheimer, close to The Heights, close to the stadiums. The museums are a hop, skip and a jump. Spend a day in this area--going downtown, going to a ballgame, getting a drink at La Carafe, going to the museums, walk through the park, going to Westheimer, getting some good food and good drinks.
One thing in Houston I haven't experienced yet, but would like to...I haven't been to the rodeo. 
Favorite local ingredients...Heritage breed pork from Revival Meats.
Favorite place to shop for ingredients...Eastside Farmers Market, Phoenicia Downtown, Revival Market.
Houston's hidden gem...I feel like this town is really about discovery. It's about picking a space and going to check it out. In Houston, it's about talking to people. I wouldn't know half the sh*t in Houston without talking to Chris [Shepherd] and Seth [Siegel-Gardner] and these guys. It's a little less user-friendly for a tourist, but you can have a really genuine experience, not just a tourist trap.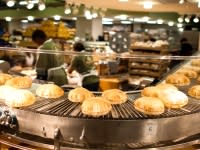 Favorite part of town...When I first moved here, we lived in The Heights, which is really cool. I love Downtown. It's a beautiful city. Downtown is coming back. The Montrose area is great.
Local inspiration...The climate and what's around me.
Inspiration for my menu...Seasons, technique, collaboration.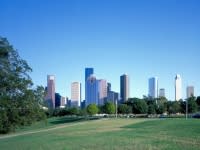 Why Houston?...Seth [Siegel-Gardner] and I met in New York, and we were talking about doing our own thing for a long time. I was looking for places in New York, talked about DC. Seth and his wife were coming back from London and asked me to do a pop up with him in Houston. And I said no way. After about 1000 phone calls later, we convinced each other was a good idea, and it was a great success. After about two weeks into it, we looked at each other and said, "Maybe Houston." After we saw the response we got and the chef community, it was unlike anything I've ever seen before. It's a movement.
How Houston's culinary scene stacks up to the rest of the country...It's definitely growing. It immensely stacks up, as far as the diversity of cultures. The variety of the Vietnamese, Chinese, Mexican. Houston is growing together--what's good for the goose is good for the gander. If one of us succeeds, we all succeed. There's so much good value and variety in this town. It stacks up very high on the food chain.
Always in my refrigerator at home...Hot sauce, beer, milk.
If I weren't a chef, I'd...be a carpenter.
Favorite cocktail...Anything gin inspired.