This June, the sounds of Beethoven and Mozart will once again fill the Moores Opera House at the University of Houston as the 23rd annual Texas Music Festival gets underway.

Launched as a summer program primarily for Houston students, the festival has expanded over the last two decades to become one of the most prestigious in the nation-drawing young musicians from around the globe. It's also perhaps the best place to hear classical music in Houston during the summer-with numerous concerts scheduled throughout the four-week orchestra program.

We spoke with the festival's director, Alan Austin about the history of the festival and this year's program.

Visit Houston: What's the purpose of the festival?
Alan Austin: The festival was created in 1990 to provide young musicians-at the time those in the Houston area-with a world class experience such as they would get at a number of the other major music festivals around the country and world. We are now Houston's largest classical music presenter in the month of June, with over 30 performances, a number of which are free or at a very nominal cost. And an important point since it's June is that these concerts are all indoors on campus and parking is free. We think the festival is an important component of the growing arts corridor at U of H.

VH: Who are the students who participate?
AA: The main focal point is our festival orchestra, which is 90 to 100 musicians from all over the world, including 11 foreign countries and 18 states besides Texas. The average age of the students in the orchestra is around 24 to 26. They all come from the major music schools and from a pool of about 400 applicants we choose these 90. The experience is total music immersion. The students don't have other work to do while they're here-it's lessons, rehearsals and performances. But we do make some time for fun too, taking them to museums, to the beach and other places where they can experience Houston.

Besides the orchestra, we also offer training programs. We have a guitar festival and competition, which is about five days, a jazz program for jazz high school students, piano camp for highly talented piano students and our newest program is for young opera singers. Altogether, we estimate we reach about 450 to 475 students in a summer...The festival was sort of the baby of Immanuel and Helen Olshan. And thanks to them and their foundation, the students do not pay anything for tuition or housing.

VH: What does the festival provide for these students? Why are such programs important?
AA: For young musicians summer programs are essential. Like many professions, in music the bigger your network the more chances for success you have. So these students really get to live the life of a professional musician. It's at a very high level-they're getting a new conductor each week, new program that they have to learn and perform and then move on to something entirely new. They're also getting a chance to connect with important teachers and players in their field. It's also a chance for them to meet their future colleagues.

VH: You yourself were a student at the festival, right?
AA: Yes, I was in the very first TMF in 1990...I came to study at U of H from North Carolina in 1986. As I was in school I was subbing in the Houston Ballet and Houston Grand Opera orchestras, so when I graduated it seemed like a good idea for me to stay here in Houston. I freelanced for a while and taught. Then a few years later the opportunity came up to work for the festival. It was a good fit.

VH: The festival itself, with all the different programs, stretches out over six weeks but what else goes into this throughout the year?
AA: Very intense and involved preparation. We have so many people here, including about 40 to 50 faculty, that we have to arrange everything for, from food to housing and individual schedules. It's really like building a house of cards. Part of the year is getting the word out. Each fall we go on a recruiting tour, visiting about 18 major music schools, passing out brochures and talking to teachers and students. Then we do a smaller recruiting tour in January. And not just our students but our faculty come from all over. This year we have a cellist from Indiana University, a percussionist from Los Angeles and many others.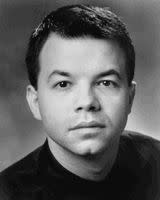 Alan Austin


VH: What does this festival bring to the city?
AA: It brings music in a couple of different ways to Houston. It brings a lot of outsiders who don't live here to experience what Houston offers as a city. And we all benefit from the influx of talent that comes. And it provides a special environment. You know Houston's music scene is terrific, the Symphony and Opera are absolutely terrific and we probably couldn't do a program like this if we didn't have them to draw on. But there's something incredible about students discovering the major works of music for the first time. And I think that's something the audience can really feel. The excitement is very palpable.

It's very interesting to bring people to Houston from all over and let them see what we have to offer here. There's this image of course of what Texas is, this romanticized cowboy mystique, and a lot of people see this as an opportunity to come see what Texas is all about themselves.

VH: What are the challenges you face?
AA: The biggest thing is the heart of the festival only lasts a month. So part of my challenge as director is raising awareness for a program that only happens for a month once a year. And it happens in June, when a lot of people in Houston are out of town or they're taking a break after a long arts season. But the TMF, along with Houston Shakespeare Festival, are really the crown jewels in U of H arts-especially in the summer.

VH: Talk a little about the arts scene as a whole on campus.
AA: It's really moving forward. There is a focus by Chancellor Renu Khator to really make this end of the campus an arts destination. The Blaffer (Museum) is getting a face lift-and a whole new body underneath it. We are improving basic services for the public to make the arts on campus more enjoyable. And with the new light rail line coming, it will make it that much easier for people to visit.

VH: What kind of impact do you think the festival is having on the music world at large.
AA: We're now getting into our 22rd year, so when we look at our alumni we can point to some great talent working around the world and here at home in the Houston Symphony and the ballet and opera orchestras. I think we've created a nice incubator of sorts for the musical arts in the city. Our soloist for the final concert this year is Dan Zhu who came here 10 years ago as a teenager right off the plane from China. After he plays for us in Houston he's going on to perform with (pianist) Christoph Eschenbach and the Boston Symphony at Tanglewood. It's been incredible to watch he and others grow as musicians.

For more info about the festival and for tickets, click here.