Mother's Day is fast approaching (May 8) and it looks like you still don't have a gift for one of the most important women in your life. Be honest, that's the main reason you're reading this. Lucky for you, Houston has a wide range of events around town that could be the perfect fit for a memorable date with mom. We've highlighted a few of our favorite options but you can find a complete list here.
Brunches and Dinners
The culinary and cultural capital of the South has quite the brunch and dinner offering on Mother's Day weekend. Iconic Houston restaurants like Brennan's, Trevisio, Sylvia's Enchilada Kitchen, Quattro, and Amalfi all offer special brunch buffets and/or menus. Houston chef Hugo Ortega, recently named a finalist for the prestigious James Beard Best Chef Southwest Award, has three of his restaurants offering Mother's Day specials. Backstreet Café, Hugo's, and Caracol will all feature special three-course menus and live music.
Take Mom out for dinner at Tony Mandola's and she'll receive a long stem rose to celebrate. Genesis Steakhouse and Rainbow Lodge also offer special Mother's Day dinner options. Or spoil her with a leisurely cruise by the Kemah Boardwalk and Galveston Bay with endless drinks and a gourmet buffet with Star Fleet Yachts.
Theater/Performing Arts 
Houston's downtown Theater District spans 17 blocks and has nearly 13,000 seats in a concentrated downtown area. You're bound to find something perfect to take Mom to on her special day. Head out to Jones Hall for the Houston Latin American Philharmonic Orchestra's Mother's Day Serenade. The acclaimed orchestra shares the stage with Grammy award winning artist Chelique Sarabia. Theatre Under the Stars features the 2014 Tony-award nominated musical A Gentleman's Guide to Love and Murder through Mother's Day weekend. The Alley Theatre showcases acclaimed playwright Lucas Hnath's The Christians through the weekend.
Treat mom like royalty by taking her to see Queen Bey. That's right, Beyoncé is back home in Houston for Mother's Day weekend with her Formation World Tour. The Houston Symphony celebrates the music of the '60s, '70s and '80s with a compilation concert featuring music from Journey, The Eagles, Fleetwood Mac and Billy Joel.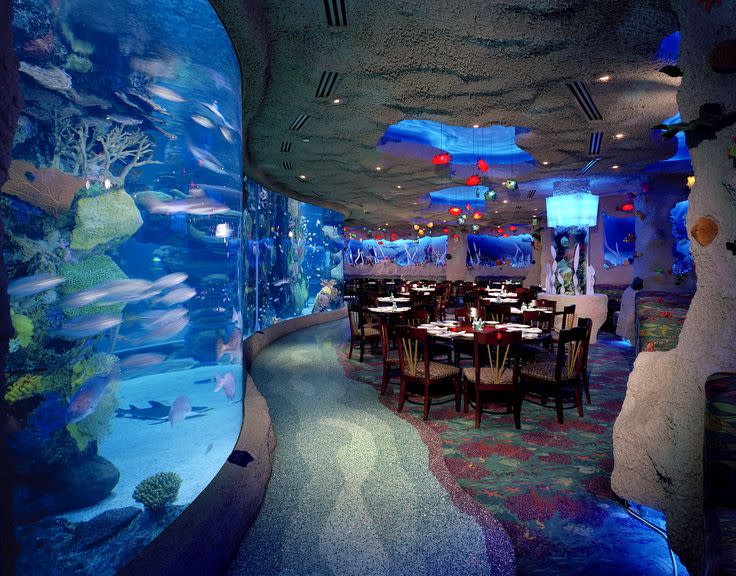 Attractions
Houston-area attractions role out the red carpet for mothers on their special day. Mom is sure to enjoy a free tour at the beautiful Rienzi museum and gardens. All moms enjoy complimentary admission and a fresh flower. See the Museum of Fine Arts, Houston's other Mother's Day festivities here. The Downtown Aquarium offers an epic 40-item Mother's Day buffet that includes aquarium admission, bird show, exhibit feedings, and live music.
The Astros celebrate by offering Mother's Day festivities throughout their afternoon game against the Seattle Mariners. All fans also receive an Astros side bag upon entry. Mom might also enjoy a day out at Sam Houston Park. Women get free entry and racing begins at 1 pm with live quarter bets. Finish off the day with lunch at the Winner's Circle Restaurant.
Another fun idea is taking mom to a Well Done Cooking Class. The fun and informative class teaches Mom how to refine favorite brunch recipes with a professional chef. Enjoy a large brunch buffet at the end of the class. 
Remember, if mom says she doesn't want anything, don't listen...it's a trap! Plus, she really does deserve something special.