There will be more than 2,000 additional vehicles in Houston the first week of April, but luckily they won't make traffic any worse. Instead they're part of three different car-centric events sure to be a draw for auto aficionados.
The 34th annual Houston Auto Show, sixth consecutive Mecum Houston Auto Auction and the 30th annual Art Car Parade are all happening during the same weekend. The first two events take place April 5-9 April 6-8 and respectively at NRG Park while the celebrated Art Car Parade happens Downtown April 8. They all combine for an Auto Extravaganza Weekend in H-Town.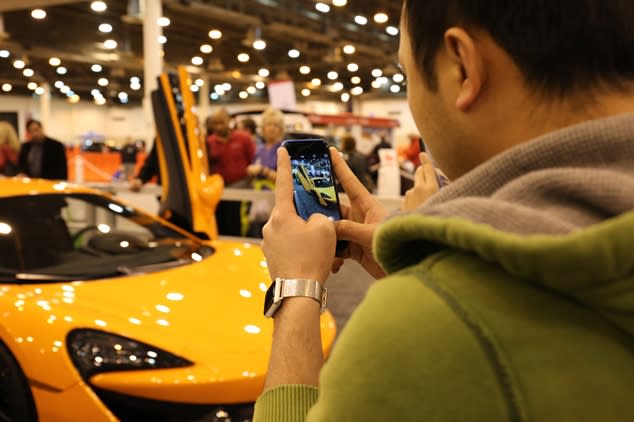 Houston Auto Show – April 5-9
The Houston Auto Show, produced by the Houston Automobile Dealers Association and presented by the Houston Chronicle, features almost 40 car makers and offers an opportunity to test drive more than 70 vehicles all in one place. Manufacturer participants include; Acura, Alfa Romeo, Aston Martin, Audi, BMW, Buick, Cadillac, Chevrolet, Chrysler, Dodge, Fiat, Ford, Genesis, GMC, Honda, Hyundai, Infiniti, Jaguar, JEEP, Kia, Land Rover, Lamborghini, Lexus, Lincoln, Lotus, Mazda, Maserati, McLaren, Mercedes Benz, MINI, Nissan, Porsche, Ram, Toyota, Subaru, Volkswagen and Volvo.  
"Moving to April because of the Super Bowl, gave us even more time to plan additional attractions for this year's Houston Auto Show," said Wyatt Wainwright, president of HADA. "We're excited to welcome car enthusiasts, families and veterans to the only place car buyers can see, touch and drive the widest variety of vehicles without the pressure of buying today."
The newest additions for the 2017 show include a reconfigured RAM Ride & Drive Experience, new aftermarket vendors, and additional entertainment elements including live music throughout the weekend, presented by Lone Star Beer, a family day welcoming Dora the Explorer and a military appreciation day.
Keeping the cars the stars, the Houston Auto Show will be home to nearly 800 vehicles within the 800,000 square feet of NRG Center.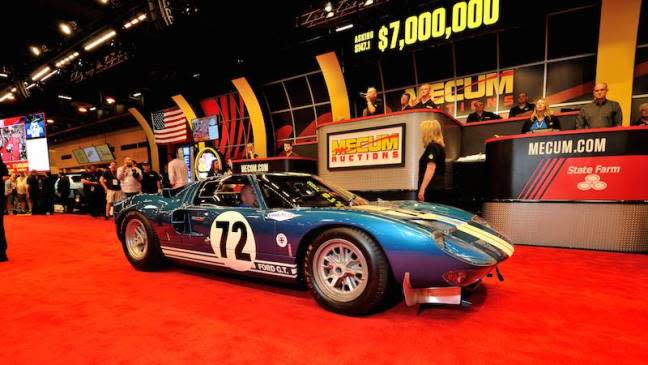 Mecum Houston Auto Auction – April 6-8
Just across the parking lot from the Auto Show, Mecum Auctions, the world's largest collector-car auction company, will stage its sixth consecutive Mecum Houston collector-car auction at NRG Arena. An estimated 1,000 American muscle cars, Corvettes, classics, Hot Rods, Resto Mods and more are expected to cross the auction block.
Among the Mecum Houston auction's main attractions are a pair of 2015 Lamborghinis, one is a red-with-tan-interior Huracan LP610 (Lot S105.1) with a 5.2-liter, V-10 engine and 7-speed automatic transmission. The second is a black-with-tan-interior, custom-ordered Aventador (Lot S121.1) with a Power Craft exhaust upgrade. Other featured consignments are from the LaQuay Automobile Collection of more than 50 vehicles all offered at no reserve.
The auction is open to buyers, sellers and spectators. Bidder registration is available online in advance for $100, $200 after auction start, and includes admission for two to each auction day.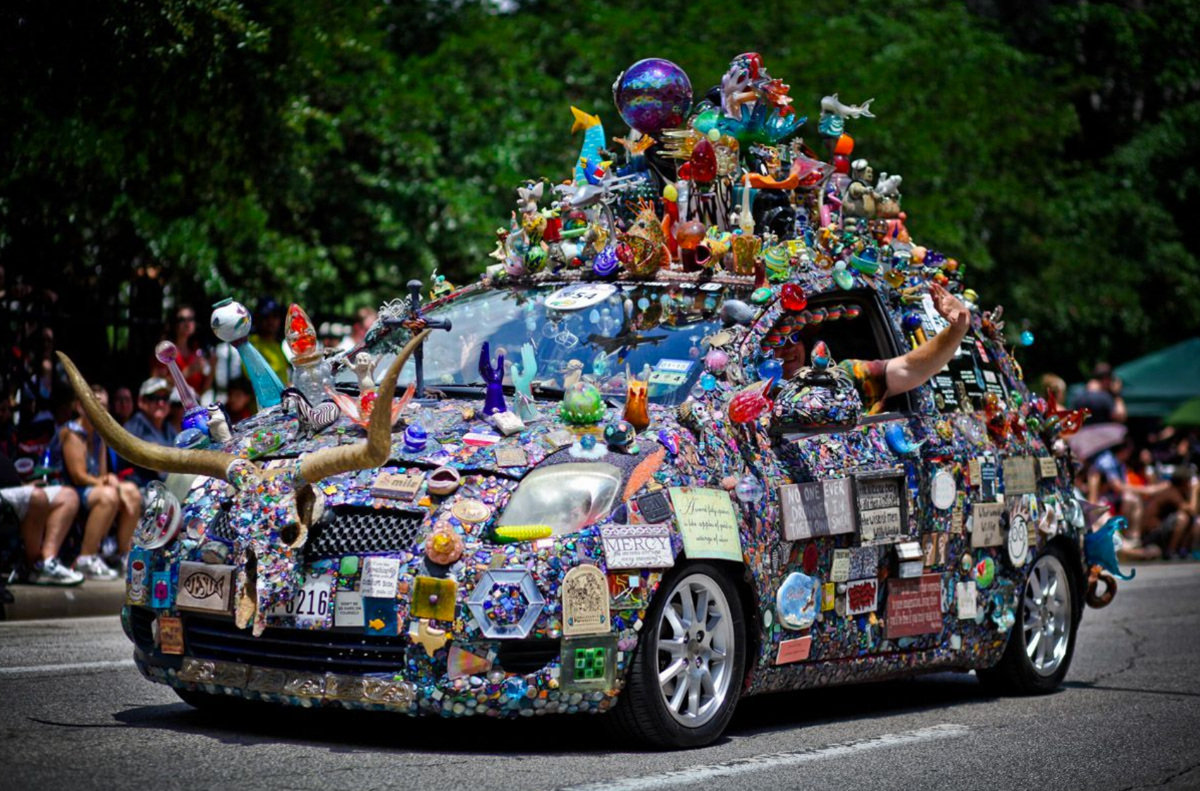 Art Car Parade – April 8
One of the most anticipated annual events in Houston, the parade once again rolls down Smith Street in the heart of Downtown.
More than 250 vehicles—including cars, bikes, skaters and motorized creatures—will participate in this year's event, which rolls at 2 pm. Texas Southern University's own Ocean of Soul will lead the parade with their signature sound and intricate dance routines. The band has performed at events nationwide. This year, the parade welcomes actor, comedian, author and Chicaco art collector Cheech Marin as its grand marshal.
Over $10,000 in prize money will be awarded to artists in various categories at an awards ceremony at Smither Park the following day. The parade is the main event in a series of weekend art car happenings. Click here for the full rundown of events.