Company Artist, Alley Theatre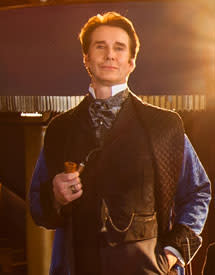 With more than a decade under his belt at the Alley Theatre, Canada-born actor Todd Waite has appeared in more than 60 productions including four Christmas seasons of the one-man show: The Santaland Diaries. 

Previously, he spent six seasons with the renowned Shaw Festival, played Enjolras in the Canadian premiere of Les Miserables, and guest-starred on all major U.S. and Canadian networks. Some of his awards include the Critic's Choice Award for Intimate Exchanges at Dallas Theater Center and a Best Actor nomination for his performance in the world-premiere of The Coronation Voyage. 

Waite holds a BFA in Acting and a MFA in Directing and currently serves as an adjunct theater professor at the University of Houston.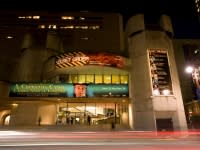 Birthplace...Canada, way up north on the west coast. My dad was a lumberjack and fisherman. I grew up, as a teenager, in Vancouver.
How I ended up at the Alley Theatre...There are a few theaters in America that are recognized internationally, and the Alley was one of the highest regarded theaters in Canada when I was living there. I was just so impressed that this one theater in Houston, which I didn't know at the time, had these iconic associations. 

Houston is...Houston is a very, very distinct and unique town, and I'm not surprised that it's been recently called the Coolest City in America by Forbes. And who would think that we have a reelected lesbian mayor, which I just think is cool. There's every type of restaurant from every country here.
Houston perceptions...I think people in the know realize Houston's art scene. For example, I remember a couple of years ago, The New York Times had an article that asked, 'Is Houston the center of modern art in America?' That was surprising to me that they would even pose that question. Recently, in the Beard Awards for restaurants, several finalists--3 or 4--were from Houston. Why isn't [Houston] known to a broader audience? I think it's becoming known. You always carry the reputation--and not a bad one--of the state through to the city. I think there are many wonderful, iconic images of Texas that are very positive, but Houston and the arts are not what you would associate particularly with the image of Texas.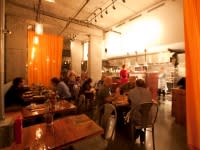 A tourist destination?...It's wonderful that [Houston has] become a destination for people that want to go to another city and see the arts and have good restaurants and stay in interesting hotels.  You have everything from these boutique hotels like Zaza, Derek and Magnolia.Catalina Coffee's baristas went to Osaka, Japan and won a latte art design award, and their coffee blend won some of the top awards in the world. Pondicheri, the new Indian restaurant, was named one of the best new restaurant finalists in America by the Beard Awards.
A progressive city...I recently narrated a PBS documentary about architecture in Houston, and Philip Johnson's first American building was done here. So we have a very interesting skyline, interesting architectural history. The Menil is one of the best galleries in the world. What's happening right now in development of this amazing system of bayous and bike trails and sculptures and bridges...the city has the resources and intent to turn dozens of miles of old railroad tracks into bike trails. We've been very lucky to have two very progressive mayors in a row. Bill White and Annise Parker are gifts to this city. Unlike a lot of the rest of the country, the politicians in this city tend to work in a fairly bipartisan way. That's another area, politically, where Houston is progressive.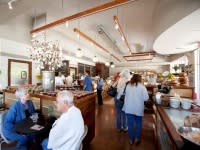 Where I would take a visitor...I would take them to our restaurants. I would start out with coffee at Catalina Coffee, then I'd take them for breakfast at Revival Market. For lunch, I'd go to Pondicheri and dinner I would take them to any one of our amazing restaurants, whether it'sIndika, Hugo's, Reef, Zelko Bistro and on and on and on. I'd show them the Menil. I'd take them to any of the great arts organizations. Of course, I'm biased to the Alley Theatre, which I think is the best in the country, under the remarkable, long-term artistic directorship of Greg Boyd. He can't be separated from the quality of the Alley Theatre, because when you've been here 20 plus years, you, as an individual, have affected the city.
The Houston audience...There's a remarkable group of people, with resources and money, who also are wonderfully cultured and supportive of the arts. The list is too big to mention. They put their money where there mouth is.