Senior Curator, Contemporary Arts Museum Houston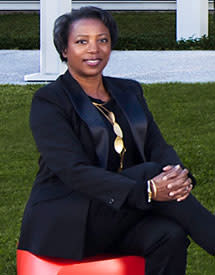 As a child growing up in Houston, Valerie Cassel Oliver immersed herself in places like the Museum of Fine Arts and the Contemporary Arts Museum Houston. The bohemian streets of Montrose were her playground-the sort of place one could go to be exposed to different people and experiences.

After college, Cassel Oliver went to work with the National Endowment for the Arts and later the Art Institute of Chicago before returning to Houston and joining the staff at CAMH in 2000. Taking on the senior curator role in 2010, she continues to nurture and expand that institution's reputation for showcasing groundbreaking modern art.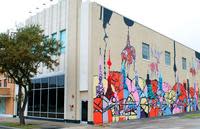 Birthplace...Houston.

Where I go to experience art in town...We have some of the finest art institutions--whether they are the "institutions" or the smaller alternative spaces. I love the Joanna for instance, or Box 13, these intimate experiences are treasures. Houston has been very fortunate that where the rest of the country had a decline in their alternative spaces, places like Lawndale and DiverseWorks stayed strong and continued to provide a wonderful sort of art ecology for the newer artists coming up. Our art community is all the richer because you have this amazing diversity of places where art happens. 

A Houston hidden gem...I think the architecture of the city is a real hidden gem. There are some wonderful pieces of architecture here that so often get overlooked. 

How the art scene has changed...You have a lot more people in this city who are willing to invest in art, buy art, support arts organizations. That art ecology has just gotten healthier.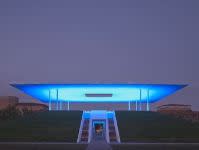 When I'm not working...I think when you're a cultural worker, you never really stop working. I love the opera--though I'm not a regular opera-goer, I still like to grab some cheap tickets now and then and just enjoy it. I love the theater because of course that was where I got my start. Places like Discovery Green and Miller Outdoor Theatre, which has been around forever thank goodness. And then there are the smaller spaces and experiences that make this city so beautiful. 

Something in Houston I've never done...I hear people kayak down (Buffalo) Bayou and I've never done it. I think you would experience the city from a totally different vantage point. 

How Houston's art scene stacks up...We've always been ahead of the curve, honestly. Lately, the buzz has only increased...You have this wonderful confluence of people who have been here a long time and others who are just getting here and contributing to the scene. And the national art community is taking notice. 

Where I take my friends who visit Houston...The new Turrell Skyspace at Rice University.