As we head into the final days of the World Cup, it's not hard to see that Houston is home to a large number of dedicated soccer fans. While basketball, baseball and American football may often steal the spotlight, a large number of Houstonians share a passion for the world's most popular sport. For these fans, often relegated to second-class status in most sports bars, the time has come to proudly let their fútbol flags fly!
Pitch 25
This soccer-themed bar may be the new kid on the block, but owner and  Houston Dynamo legend Brian Ching knows EaDo well. Pitch 25 will be opening early in the a.m. (check out their Facebook page for hours) for all World Cup matches and has everything you would expect from an epic neighborhood hangout for followers of the beautiful game.
With over 45 screens, multiple bars, patio games, hammocks and even a miniature indoor soccer field (or pitch), there really is nowhere else like it. Since the World Cup began a couple of weeks ago, the establishment has become the de facto, unofficial headquarters for the local community joining together to watch the drama unfold.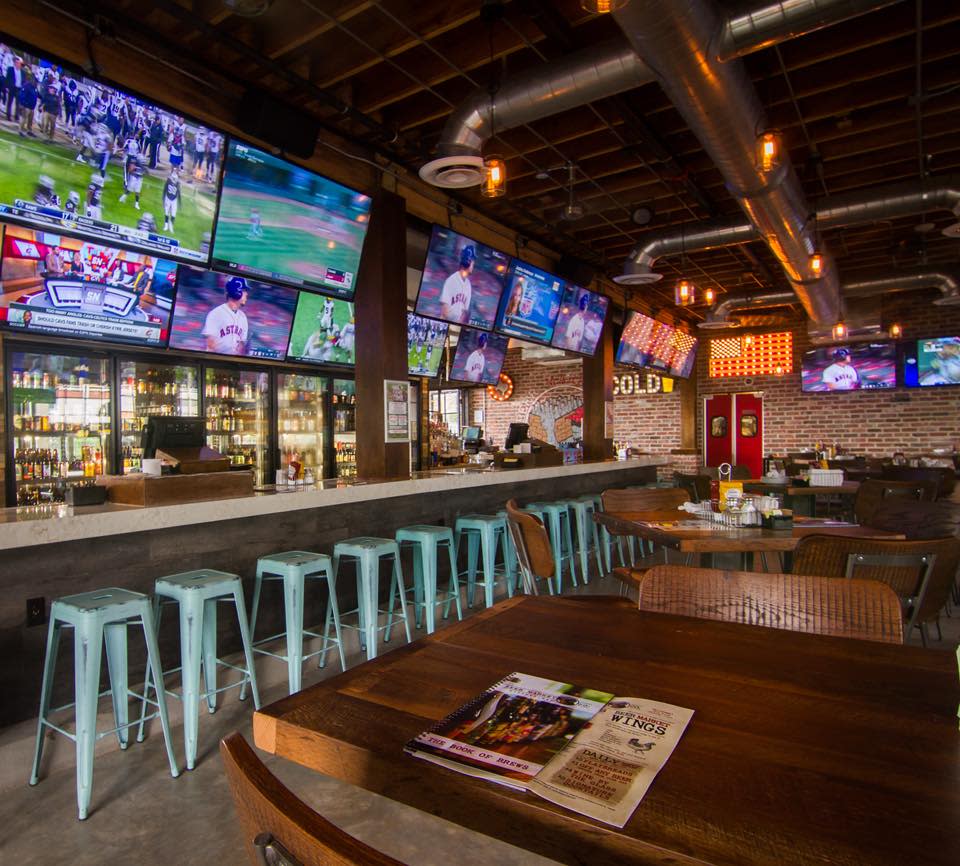 Beer Market Co.
Known for its extensive beer selection, boasting more than 365 brews in the vault, Beer Market Co. is an abode for soccer enthusiasts that also dabble in the brewed arts. With a solid menu of pub bites, like tender short rib tacos and buttery pretzel sticks with accompanying queso, and side by side flat screen TVs spread throughout the interior, Beer Market Co. Midtown is the perfect venue to cheer on the top countries competing in the World Cup.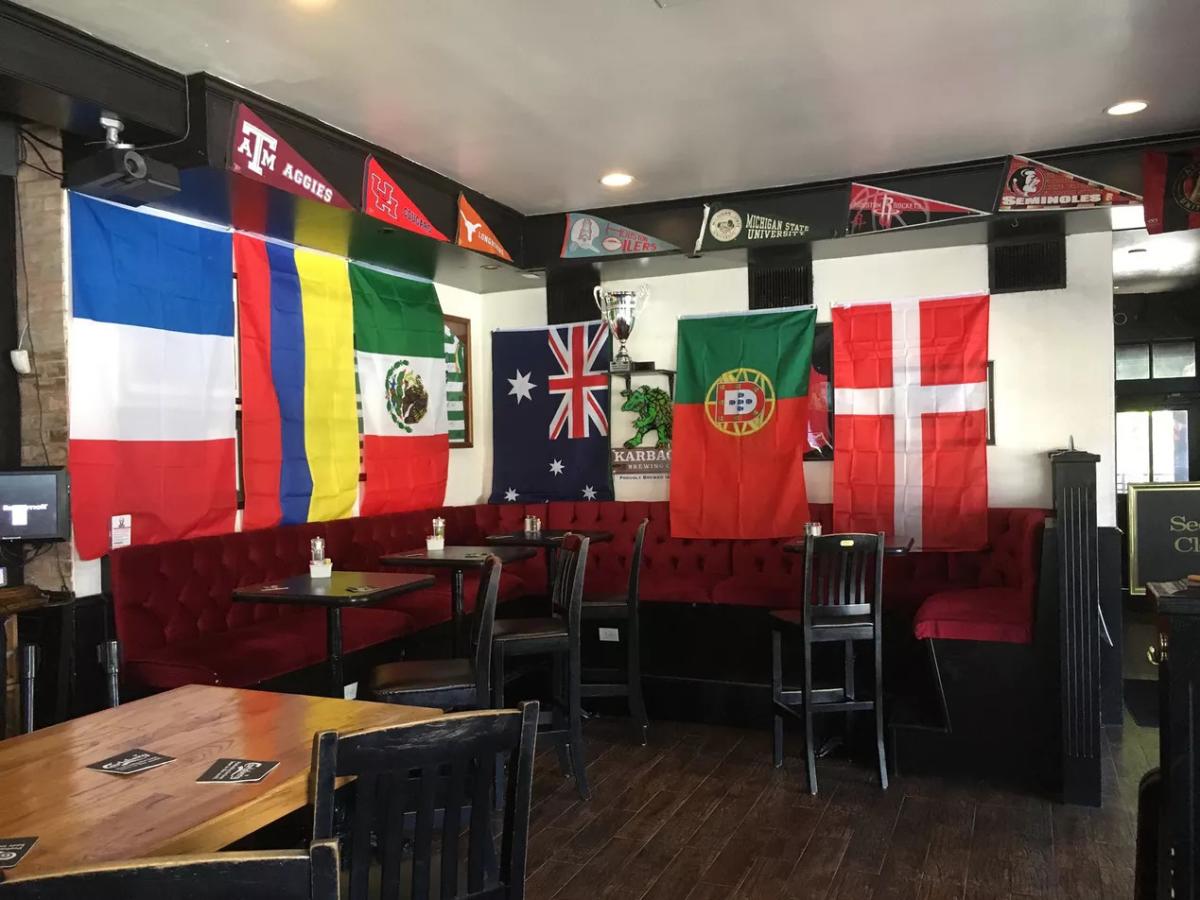 The Phoenix on Westheimer
With The Phoenix's 19 TV's and five projectors, this one is an obvious choice for the year-round soccer fan. Not wanting to miss a minute of the actions? This is your spot. To handle the throngs of World Cup devotees, there will be additional viewing setups on the patio, as well as in the parking lot. Oh, and you can expect drink and kitchen specials throughout the week.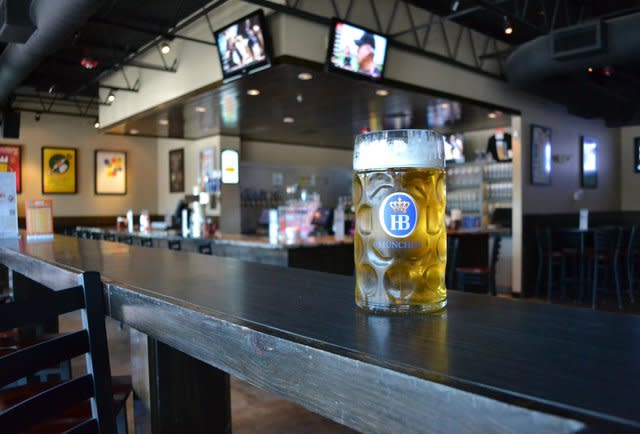 Bar Munich
Even though Germany is no longer in contention for the World Cup, Bar Munich should still be towards the top of your list for bar's to settle into for viewing the final matches of the tournament. With tons of standing room, get ready for a true World Cup experience. BONUS: Daily specials ranging from $3 German pints on the weekends, to $5 bratwurst baskets on Mondays.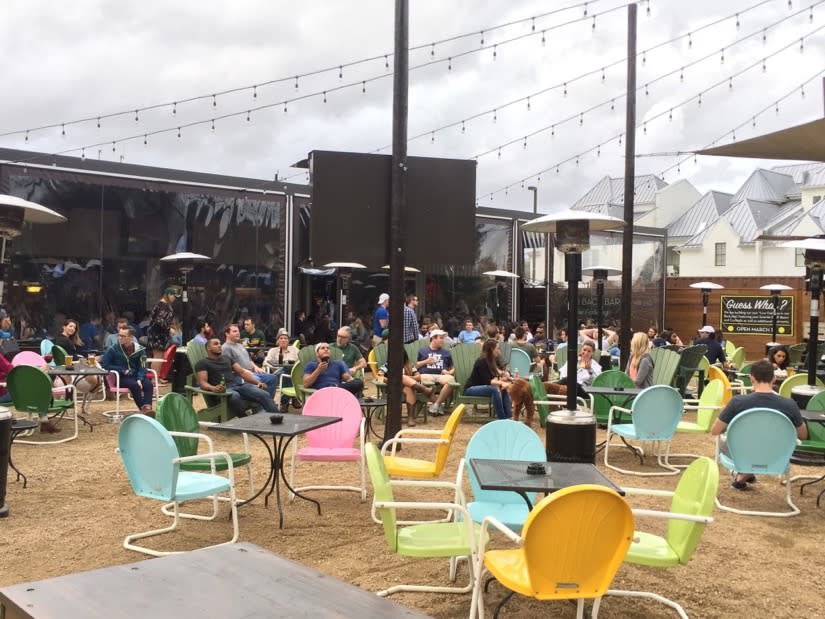 Kirby Ice House
Is the Upper Kirby area more of your scene? If so, catch the final few World Cup matches at Kirby Ice House. Boasting 15+ TV screens, 50+ cold beers on tap, rotating food trucks, and an impressive 1-acre, dog-friendly backyard, the Ice House will soon become your new go-to. Being that the bar is pretty popular, you would think parking would be a pain, right? Guess again - 325 parking spots await you. Unless, you don't need that many spots - then, you should share.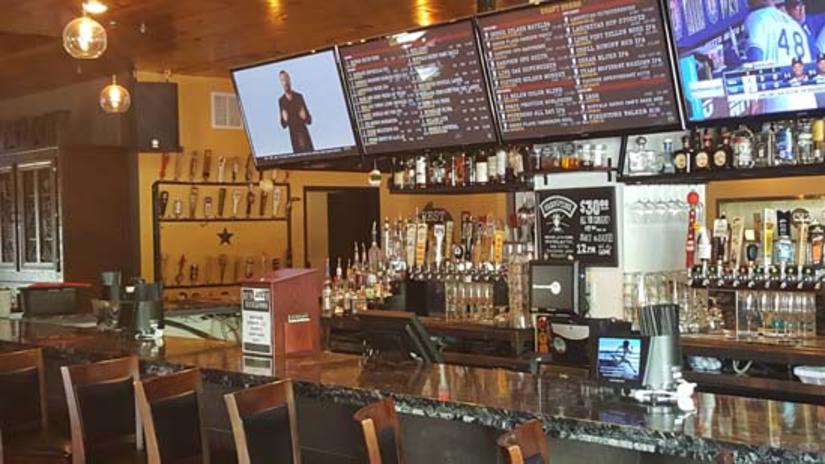 Revelry on Richmond
Looking to watch the World Cup in style? Well, hop on over to this upscale sports bar where the beers are cold and the selection is plenty in the heart of Montrose. Revelry on Richmond serves up healthy portions for lunch and dinner, beer buckets and $5 happy hour specials, the chic sports also offers 40 craft beers, cocktails, wine and a little bubbly for World Cup watchers. To take it a step further, it's showing all games and even opens early (between 9 a.m. and 10 a.m.) for those early-morning matches. Check out their dedicated sports schedule for game times. 
Schedule of remaining World Cup matches:

Saturday, July 7
9 a.m.: Sweden vs. England
1 p.m.: Russia vs. Croatia

Tuesday, July 10
1 p.m.: France vs. Belgium
Wednesday, July 11
1 p.m.: Croatia vs. England
Saturday, July 14 (Third place play-off)
9 a.m.: TBD
Sunday, July 15 (World Cup Final)
10 a.m.: TBD