Top Margaritas in Houston
Local bars put their own spin on the margarita
Historically in Texas, Mexican restaurants have battled for the title of "Best Margarita". However, these days nearly every local bar is serving up unique versions of the classic cocktail.
Owned and operated by a group of self-proclaimed "cocktail freaks," Anvil Bar & Refuge is a local institution known for its artfully-prepared libations made with fresh, locally-sourced ingredients. Housed in a former 1950's tire store, Anvil's concept emphasizes a by-gone era, where elegant simplicity and craftsmanship rein supreme - evident in everything from the house-made bitters and infusions to the vintage stemware. But the real question? How does it take on the margarita? Simple. Orange liquor, 100 percent blue agave tequila, and lime. Served up. No salt. But true to form, Anvil raises the bar - with ice. Crushed is no good. It dilutes a cocktail in the shaking. Rather, these mixologists use hard, cubed, slow-melting ice, that, when shaken, holds up. Double-strained into a champagne coupe, this is one rita that doesn't disappoint.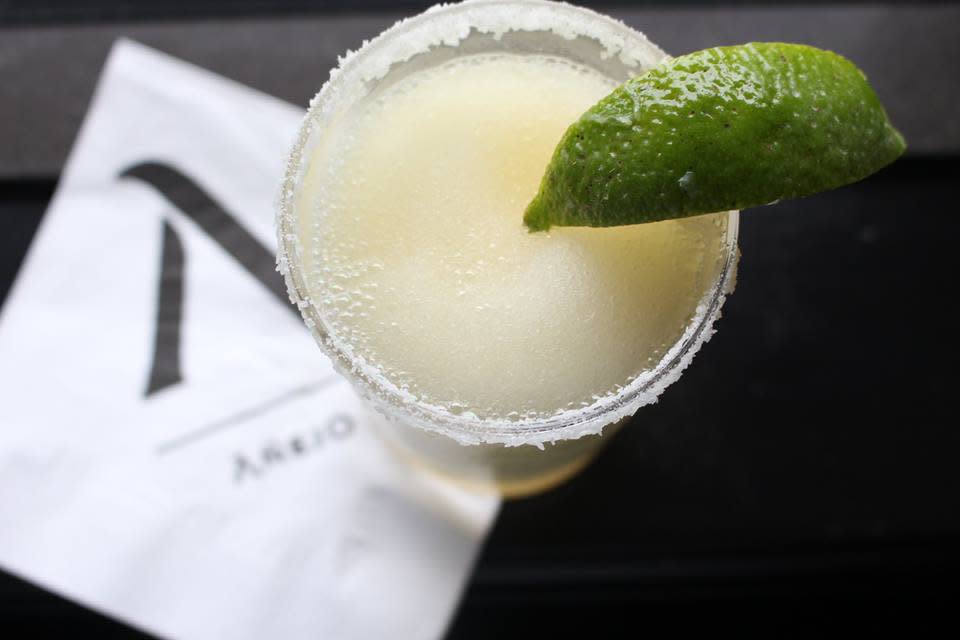 Named one of Zagat's Top 5 New Patios in Houston in 2015, Añejo's Tex-Mex restaurant pays tribute to traditional Texan favorites with what it calls "Elevated Tex-Mex". Margaritas are hand-crafted with fresh squeezed lime, local raw honey and 100% agave tequila. 
Berryhill Baja Grill's original silver frozen margarita has been named one of the best in the city by The Daily Meal. Originally a tamale cart in 1928, Walter Berryhill's famous tex-mex flavor has since spread across Houston and even has 2 locations in Mexico.
Spice things up with a Churrascos Habanero margarita. Made with select Herradura tequila, mango-ginger sorbet, a dash of orange liqueur and lime juice with a tincture of Habanero, is served straight up.
Silver tequila, lemon and lime juice, a little cucumber and mint and the all-important agave. It's a simple recipe for a great tasting cucumber mint margarita at El Big Bad. This Downtown Mexican eatery is known for its wide selection of tequilas. Sip the cucumber mint or the blueberry jalapeno cilantro on upstairs balcony with a great view of Downtown Houston.
For authentic regional Mexican cuisine, head to Montrose's Hugo's. The award-winning spot is known for its refined Mexico City classics, Latin-inspired interior and expansive margarita selection. With more than 40 tequilas on offer, Hugo's is serious about its cocktails. Revelers can't go wrong with sommelier Sean Beck's El Sueno Profundo ("the big sleep") made with smoky mescal or the Hugorita. The latter, made table side, shines with freshly-squeeze lime juice, Sauza silver tequila, Hiram Walker triple sec and simple syrup.  
The Original Ninfa's is, arguably, the most storied Tex Mex restaurant establishment in Houston, the spot where Mama Ninfa popularized fajitas and launched a restaurant empire. The original location on Navigation Boulevard in East Houston retains much of the charm that Mama Ninfa instilled more than four decades ago. We recommend you try the Ninfarita, the restaurant's own proprietary recipe using 100% agave tequila blanco. Those looking for something a little different can order the jalapeno habanero version of the classic concoction.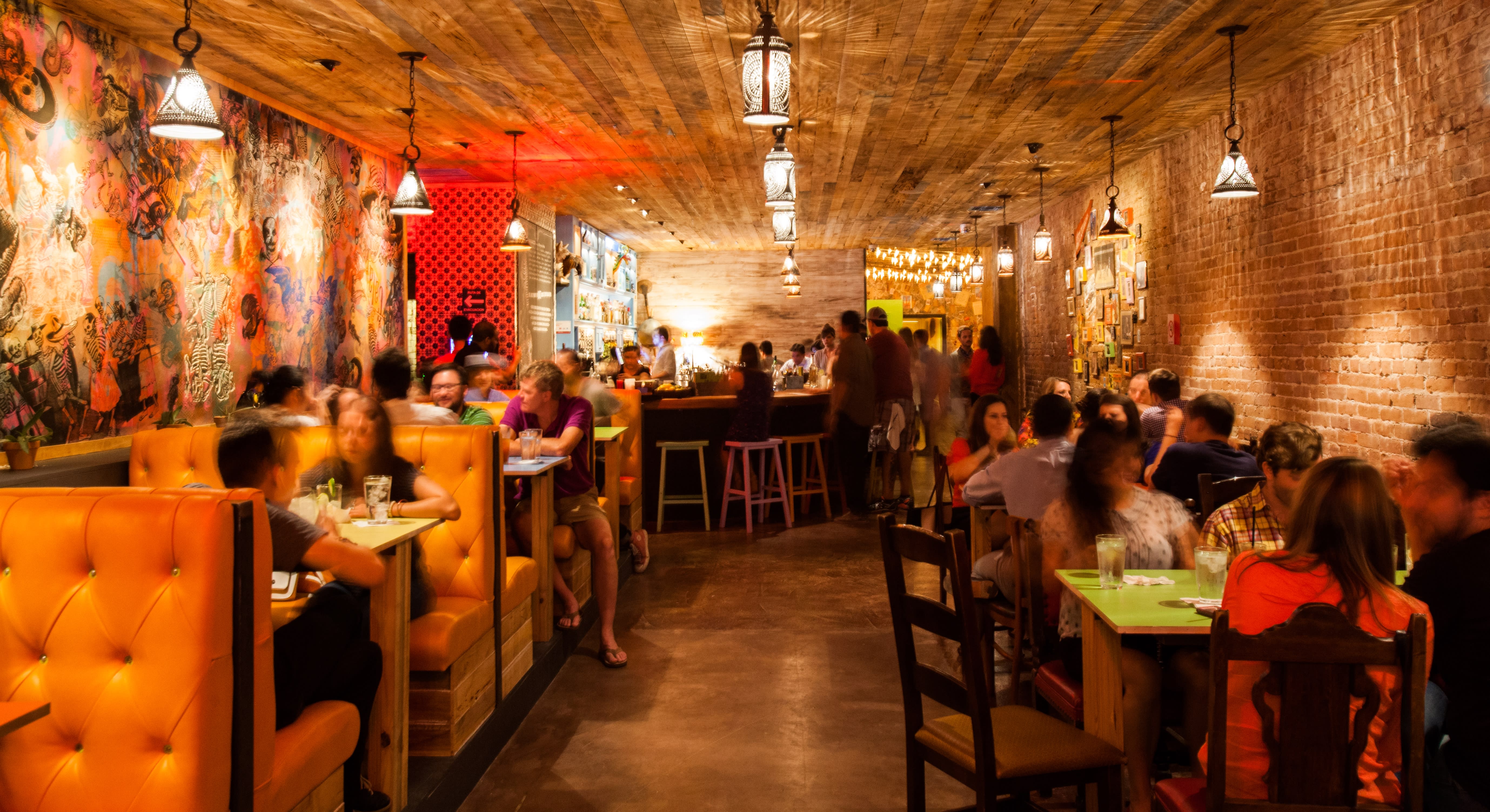 The Pastry War is a bar dedicated to tequila and mezcal. What better place than this to get a specialty margarita? Try the strawberry balsamic version for a taste you'll only find here. All of the drinks at Pastry War are made with fresh juices and the best tequila and mezcal from South of the Border. Curious about the name? The Pastry War was actual a Franco-Mexican conflict in the 1800's stemming from what the French thought was unfair treatment of its citizens in Mexico. You'll find no conflict here though, just a mellow, Mexico City-inspired space with a Dia de los Muertos motif. 
Bellaire's Pico's Restaurant has been serving up regional cuisine to the masses since 1984. There, Chef Arnaldo Richards offers the same food he grew up eating—dishes like fresh seafood enchiladas and pollo pibil (marinated chicken wrapped in and baked in banana leaves), though the fare isn't the only thing keeping regulars returning. Insiders know the old-school spot is the place to go for Texas-sized PicoRitas. The 48-ounce drink is made with your choice of 100% Agave Silver or Reposado Tequila and comes served frozen or on the rocks for a cool $15.