Explore Outdoors
Experience the natural wonder of Houston
 
Newsflash—Houston is an outdoor city. The metro area offers tons of places to get out and experience nature in small ways (an urban downtown park) and big (a 2,000-acre preserve). So read on and start planning already!
While you're here, check out our Houston exclusive experiences and deals.
Serenity on the prairie
You could probably easily get lost in the backwaters of the Armand Bayou Nature Center, a sprawling 2,500-acre preserve situated between the town of Pasadena and Galveston Bay. But that's what the guided tours are for. You can experience a leisurely morning canoe ride through the park, observing numerous species of wildlife, from alligators to deer to waterfowl. There are also miles of hiking trails that take visitors through the three different ecosystems present at the center—tall grass prairie, bayou and forest. For a little taste of 1890s farm life, there's the Martyn farm house, which offers a glimpse of rural life more than a century ago. Next, check out the center's Bison Observation Deck, where you can see the two bison Armand Bayou acquired in 2008. For a slightly spooky experience, consider a night tour. The center conducts a moonlight pontoon boat cruise or a hayride through the prairie. With help from spotlights guides will show you the nocturnal creatures such as raccoons and armadillos that call this place home. 
Walk the wild
Since the mid-1990s, a multimillion dollar master planning effort has transformed Hermann Park into one of the crown jewels of Houston, making this a prime destination for 6 million visitors annually. Bordered by the Museum District, Rice University and the Houston Medical Center, Hermann is a 445-acre urban park offering a gamut of activities including peddle boats on Lake McGovern, antique miniature train rides, an 18-hole golf course picnic areas, a large amphitheater for live performances, multiple children's play areas and much more. Hermann is also home to the Houston Zoo, one of the city's most popular attractions showcasing more than 4,500 exotic animals from all over the world. See big cats up close, visit the Wortham World of Primates and hang out with a large herd of Asian elephants. But that's just the beginning. This December the zoo opens the first phase of the most ambitious project in its history, African Forest. Set on 6.5 acres, the first of African Forest includes new habitats for the zoo's chimpanzees, rhinos, giraffe herd and cheetahs, all set in an environment designed to emulate the forest landscape of western equatorial Africa. 
See the bayou beauty
It's no exaggeration to say that Houston owes its very existence to Buffalo Bayou. It was on a stretch of this 52-mile serpentine body that the brothers August and John Allen stepped ashore in 1836 and laid claim to the land that would become the nation's fourth largest city. Through the years the bayou helped Houston thrive as a commercial hub, now it's a focal point of recreation for the millions who live here and visit every year.You can take in the view from one of the many paths that line Buffalo or tour the bayou via kayak or canoe.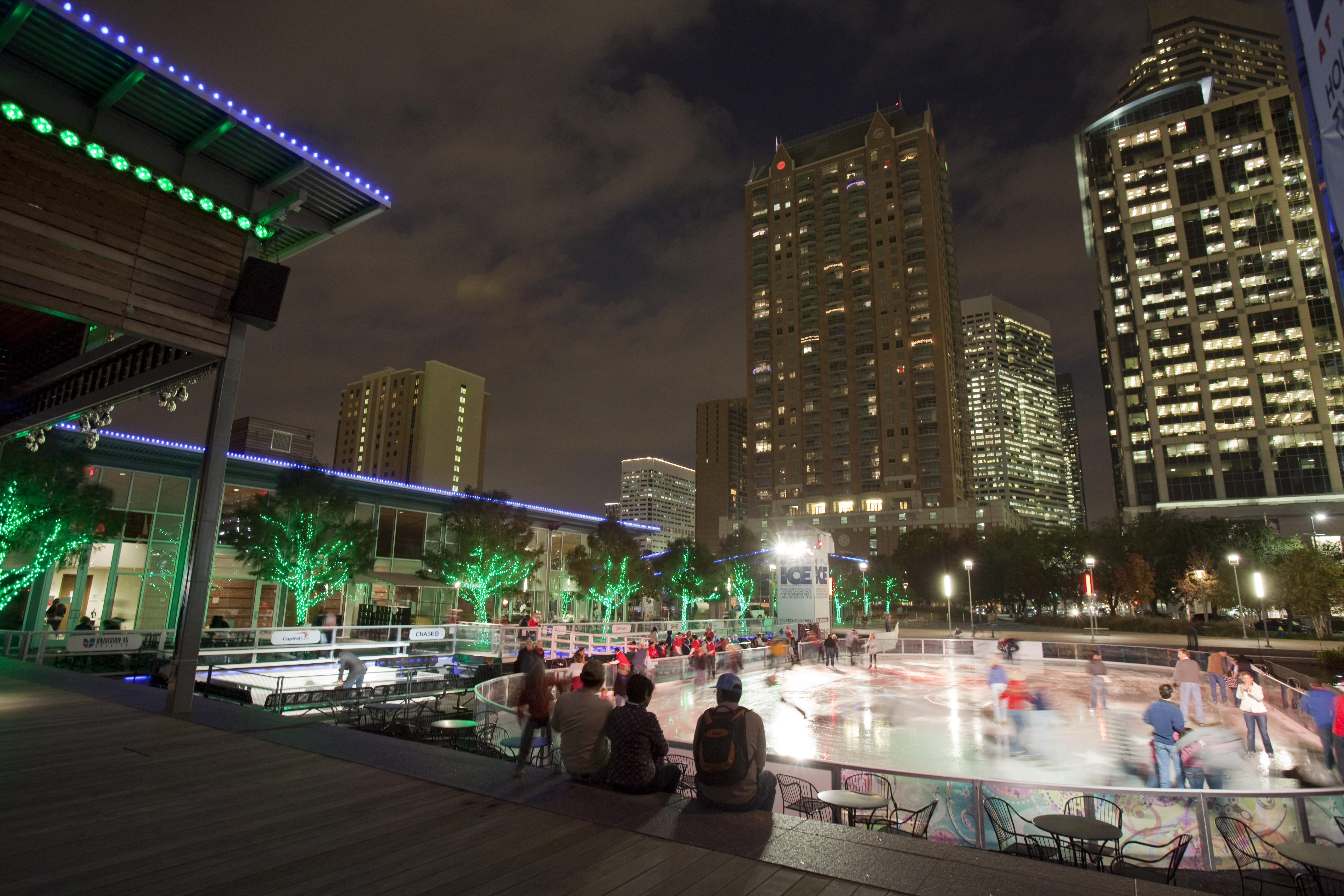 Discover urban green
Houston's downtown has undergone a renaissance in recent years, adding more shopping, nightlife, events and residences to the commercial heart of the city. One key part of that renewal has been green space. Take Discovery Green, the 12-acre park that opened in 2008 next to the George R. Brown Convention Center and Avenida Houston. Here you'll find a multitude of things to do, no matter what the season—from a weekly farmers market and film screenings to art exhibits and yoga classes. There are also two restaurants, The Grove and The Lake House, each with a distinctive menu and dining atmosphere. During the holidays, Discovery Green gets into the spirit with a 7,200-square-foot ice skating rink sponsored by St. Joseph's Medical Center as well as visits from Santa Claus, and an art installation called the Video Tree comprised of numerous television sets. But Discovery Green is just one the urban oases in downtown Houston. The recently renovated Market Square Park provides a place for entertainment, dining, public art and just plain green space on the north side of downtown. That park sits on the site of the original Houston City Hall and features a Greek restaurant, enclosed dog run, garden and numerous artistic sculptures. Nearby Tranquility Park, named for the lunar Sea of Tranquility, take up one square block near Houston City Hall. The lush space with its fountains and walkways was built to commemorate the first landing on the moon and was dedicated in 1979 on the tenth anniversary of the Apollo 11 mission. The mounds and depressions present throughout the park emulate the moon's surface. Neil Armstrong's famous words, "Houston, Tranquility base here. The Eagle has Landed," are written in several languages on plaques at the entrance of the park. 
Go botanical
Ever feel like you just need a nice long walk through the trees? Enter Mercer Arboretum and Botanical Gardens. This 250-acre preserve set on Cypress Creek in Humble has one of the largest collections of native and cultivated plants in the Houston region. Here you'll find miles of hiking trails, picnic areas a butterfly house and a boardwalk over a cypress swamp among other features. You'll also see a wide ranging collection of flora and fauna, from vibrant camellias and orchid trees to Pine Warblers and Black-capped Chikadees. The arboretum is named for Thelma and Charles Mercer who purchased the original 14-acre tract along Cypress Creek in the 1940s. Thelma, an avid horticulturalist, brought in many different species of native and non-native trees and plants. In 1974, Harris County purchased the Mercer's land and has since dramatically expanded the preserved space. The arboretum is always free. 
Play with the ponies
For a little open air fun on horseback, head north to Humble and Cypress Trails stables. This established equestrian center is open seven days a week for endurance and pleasure riding. Cypress Trails offers rides by the hour or for longer periods and also provides lessons in general horsemanship and competitive riding. If watching horse and rider in action is more your speed, check out The Houston Polo Club. Founded in 1928, the Houston Polo Club has a rich history and is home to more than 60 club players who compete in weekly tournaments. There are also regular matches by visiting international players, increasing the excitement of Sundays at the club.Polo clinics and private lessons are available for those looking to break into the sport of kings.

For more ideas on what to do outdoors in Houston, Visit GetOutHereHouston.org. 
Armand Bayou Nature Center is one of the largest urban wilderness preserve in the U.S., protecting 2,500 acres of natural wetlands,...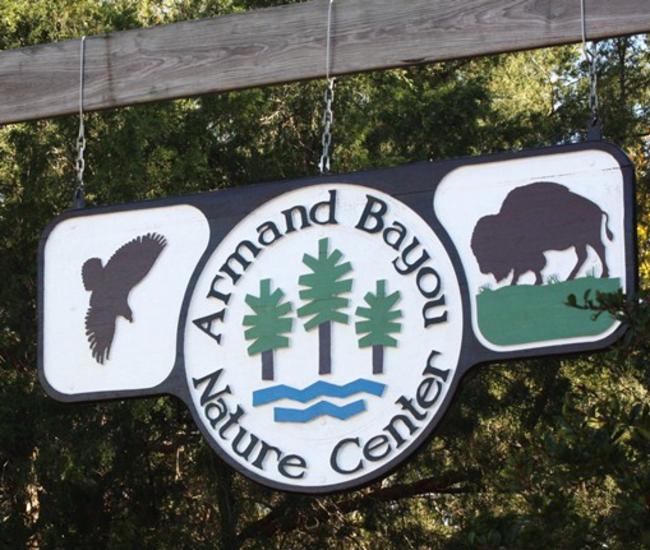 Hermann Park has a bountiful assortment of entertainment: a golf course, an outdoor theater, a jogging track, a beautiful rose garden,...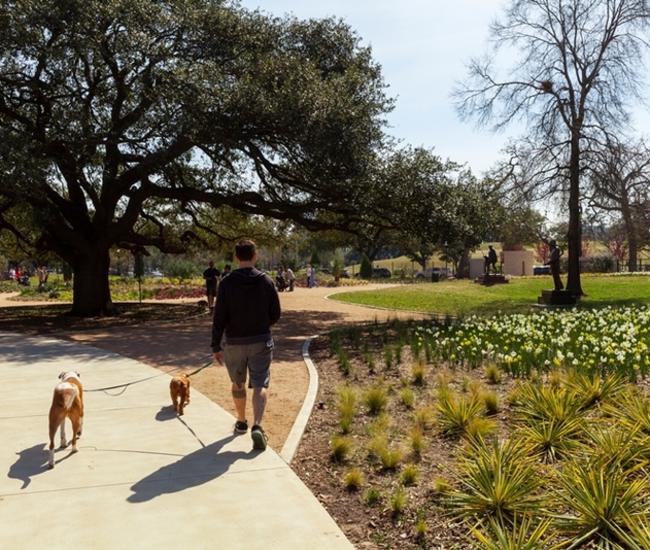 Serving as a 55-acre oasis in the heart of Houston, and neighbors with the world renown Texas Medical Center, the Houston Zoo is home...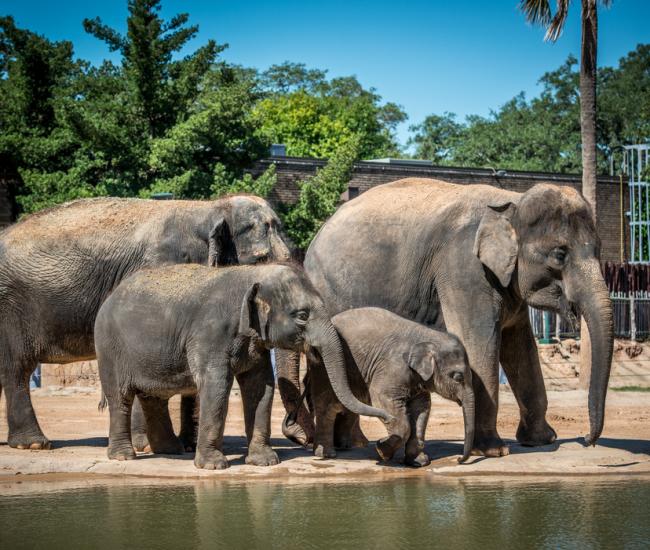 Buffalo Bayou, the 52-mile slow-moving waterway that was the site of Houston's founding in 1836, has become a destination for outdoor...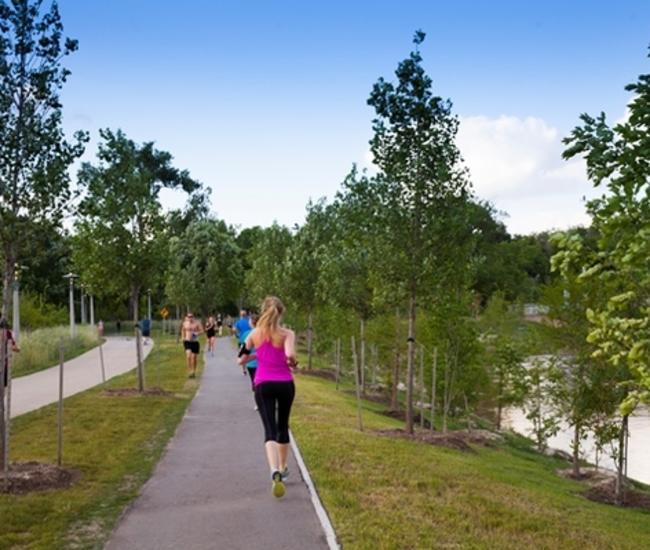 Discovery Green, a 12-acre park located in downtown Houston, is designed as an engaging and active place with programming to serve all...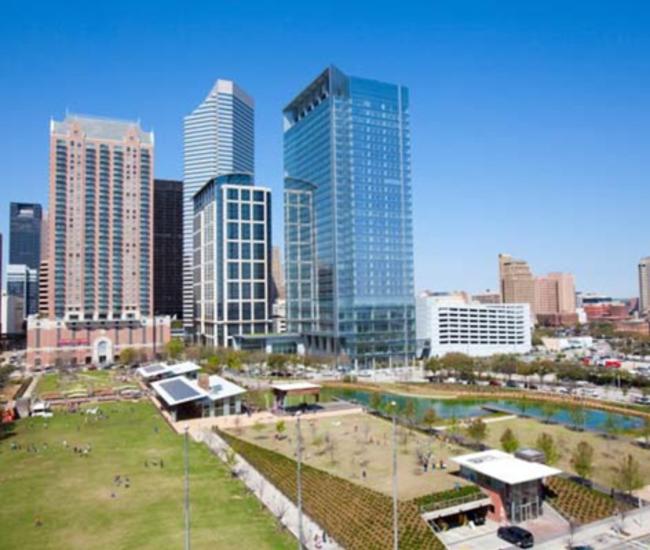 Nestled in Houston's Historic District, Market Square Park actually sits on the site of the original City Hall (and the three...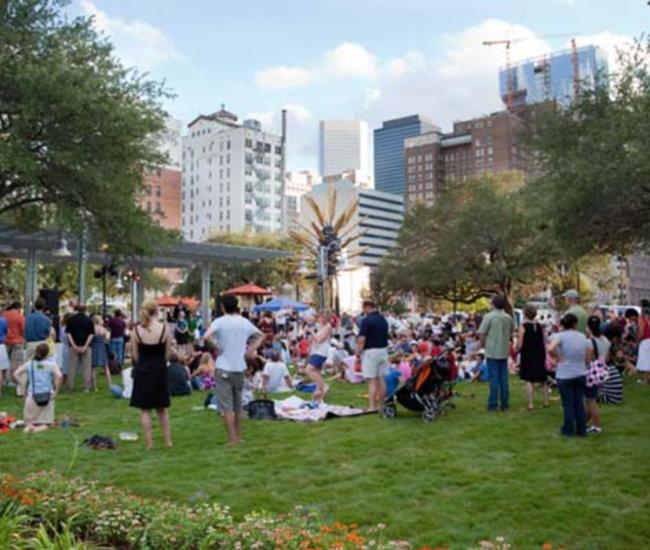 Tranquillity Park, named for the Sea of Tranquillity, is filled with grassy embankments and serene pools while situated right next to...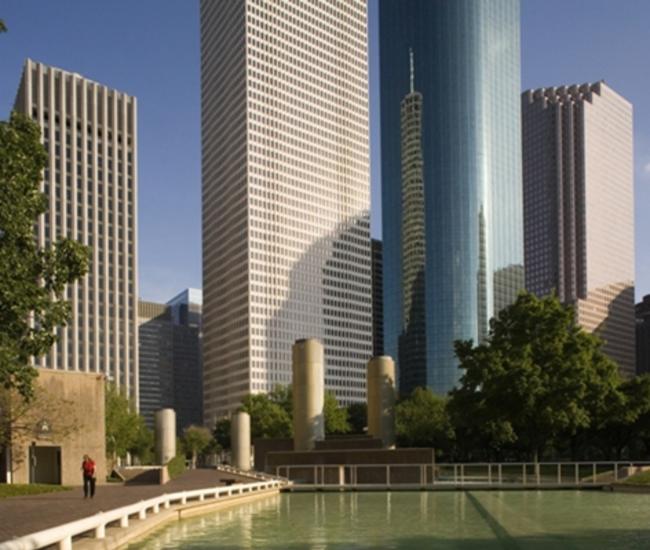 Named after Thelma and Charles Mercer, Humble's Mercer Arboretum and Botanical Gardens entices visitors daily with free admission...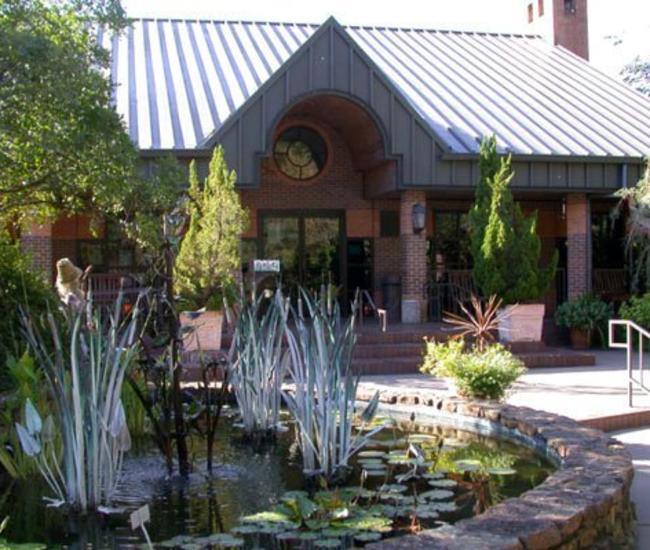 The Houston Polo Club is the largest polo club in the US and the world per players. The club is private, but accessible to the public...