Executive Chef, The Hay Merchant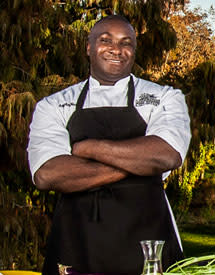 Antoine Ware grew up in the hardscrabble Ninth Ward of New Orleans, where he began his career as a cook in Brennan's restaurants. He learned the art of classic Creole cuisine at some of that city's most celebrated restaurants and gradually moved up the ranks. After Hurricane Katrina ravaged the Gulf Coast in 2005, Ware moved to Houston where he joined another former Brennan's chef, Chris Shepherd, in his kitchen at Catalan.
When Shepherd partnered with bar owner Bobby Huegel on his new restaurant Underbelly in 2012, Ware was tapped to oversee the kitchen at the neighboring beer bar concept, Hay Merchant. Ware traces his love of fresh Southern flavors and cooking to his childhood and watching his mother cook with the same local ingredients. It's those same basic ingredients, now melded with Houston flavors, which continue to inform his cuisine at The Federal Grill.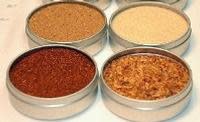 Birthplace...New Orleans 
Experiences that shaped me as a chef...Working and learning at Brennan's in New Orleans and then getting the chance to come to Houston and work with Chris Shepherd; those are really the two things that have molded me as a chef.
Favorite type of cuisine...Creole.
In one word, Houston is...Diverse. 
A Houston must-see...The Chintown area because it's so unique. I think it's something not a lot of people expect out of Houston. But the food out there is just great. 
One thing in Houston I haven't experienced yet, but would like to...I've never been to the Rodeo. 
Favorite place to shop for ingredients...The Urban Harvest Farmers Market on Eastside. 
A Houston hidden gem...I would say the Farmer's Market and the local farming community. 
Favorite part of town...Definitely Chinatown.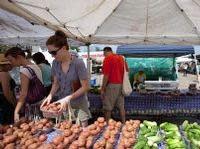 Local inspiration...Chris Shepherd. He took me under his wing and showed me what this city is about.
Favorite off-the-beaten path restaurant...Lucky Pot in Asiatown.
Looking for more options? See our guide to Asiatown.
Why I'm doing this in Houston...It's a beautiful city. I saw the uniqueness right away and knew this was a place I could cook.
How Houston's culinary scene stacks up to the rest of the country...I think it's constantly evolving. And it's just getting better. 
If I weren't a chef, I'd...be a butcher. I really enjoy doing that.