Chef/Owner, Fluff Bake Bar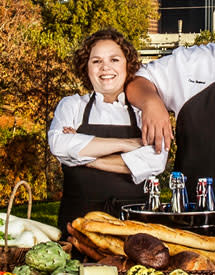 Pastry Chef Rebecca Masson, a recent contestant on Top Chef Just Desserts, has earned a pretty sweet reputation in Houston's culinary world. Known locally as the sugar hooker, the Le Cordon Bleu grad has manned the mixer at restaurants like New York's Daniel and The Red Cat, as well as Houston's Ibiza and 17* Restaurant. 
Her Fluff Bake Bar has been a long time vision for Masson. The Midtown spot, which marries a bakery and bar concept, opened in late May 2015, making Masson's dream of owning her own sweet shop a reality. There guests will find the chef's popular classics like Fluffernutters, SOLs (her version of a moonpie), cookies and brownies, but they will also find charcuterie plates, plated desserts, coffee, beer and wine offerings.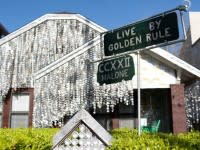 Birthplace...Laramie, Wyoming.

Why I became a chef...When I was in college, I worked at this coffee shop/bakery. I was a barista and when this chef bought the place and started baking he kept trying to get me to come in and learn to bake. He would go in at 4 am and that's about when I got home. One morning I did go in and just fell in love with it. I baked through the remainder of college and when I moved to Breckenridge, Colorado I still baked. I would get my snowboard tuned for cookies. 

Favorite type of cuisine...That's so hard. I can put down a good chicken fried steak but I have so many favorites. My great grandmother's yeast rolls.

In one word, Houston is...fantastical. 

A Houston must-see...Obviously the restaurants. I love showing my friends off when people come to visit. 

One thing in Houston I haven't experienced yet, but would like to...I've never really gone to NASA (Johnson Space Center). I delivered cookies once to NASA, but I haven't really gone. I thought I'd get to meet some astronauts. But I didn't. I did meet some really appreciative space nerds.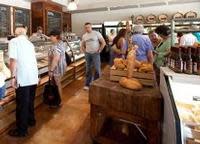 Favorite place to shop for ingredients...Central Market. And I get a lot of my produce at Canino's. 

A Houston hidden gem...The Beer Can House.

Favorite part of town...The Heights. I love 19th Street because it sort of reminds me of a small town, like the one I grew up in. 

Local inspiration...for me it's the people of Houston. The support that this city gives is just amazing. 

Favorite off-the-beaten-path restaurant...Huynh Restaurant. 

Why I'm doing this in Houston...Houston has become home. There was a time a few years ago when I was interviewing for jobs around the country and then I realized I don't want to leave. 

Explaining Houston to outsiders...Every day, we become more and more of a major player. We have so many chef-driven concepts that are successful and those chefs are branching out. I think the interest that this city has in supporting and trying these places-that's huge. 

If I weren't a chef, I'd...want to do something with music, like producing. That's the glamorous side of me. The practical side knows I would be an accountant. Luckily for me, I'm just an accountant on Tuesdays when I do my own books.